Introducing Mighty Secure – the digital token in your phone.
Securely authorise transactions with a tap. No more SMS One-Time Passwords.

WHY YOU NEED MIGHTY SECURE
No more waiting for OTPs to be generated or having to key them in.
Replace your physical token with Mighty Secure to log in seamlessly to UOB Personal Internet Banking and Mighty.
No more worrying about misplacing or not carrying your physical token.
Add new payees and make funds transfers above your defined threshold while on the go.
Simple verification of your online transactions.
Confirm online transactions and purchases by tapping on the UOB Mighty push notification*. This way, you are also alerted for any suspicious online activities not done by you.
*Ensure you allow push notifications from UOB Mighty on your mobile device.

JUST AS SECURE
For added security, you will be required to set up a unique 6-digit Mighty Secure Code.
This Mighty Secure Code will be used for transactions such as:

Adding
of new payees


Updating of
mobile number


High value transactions
above your defined limit

HOW TO SET UP MIGHTY SECURE
VIA UOB CARD AND PIN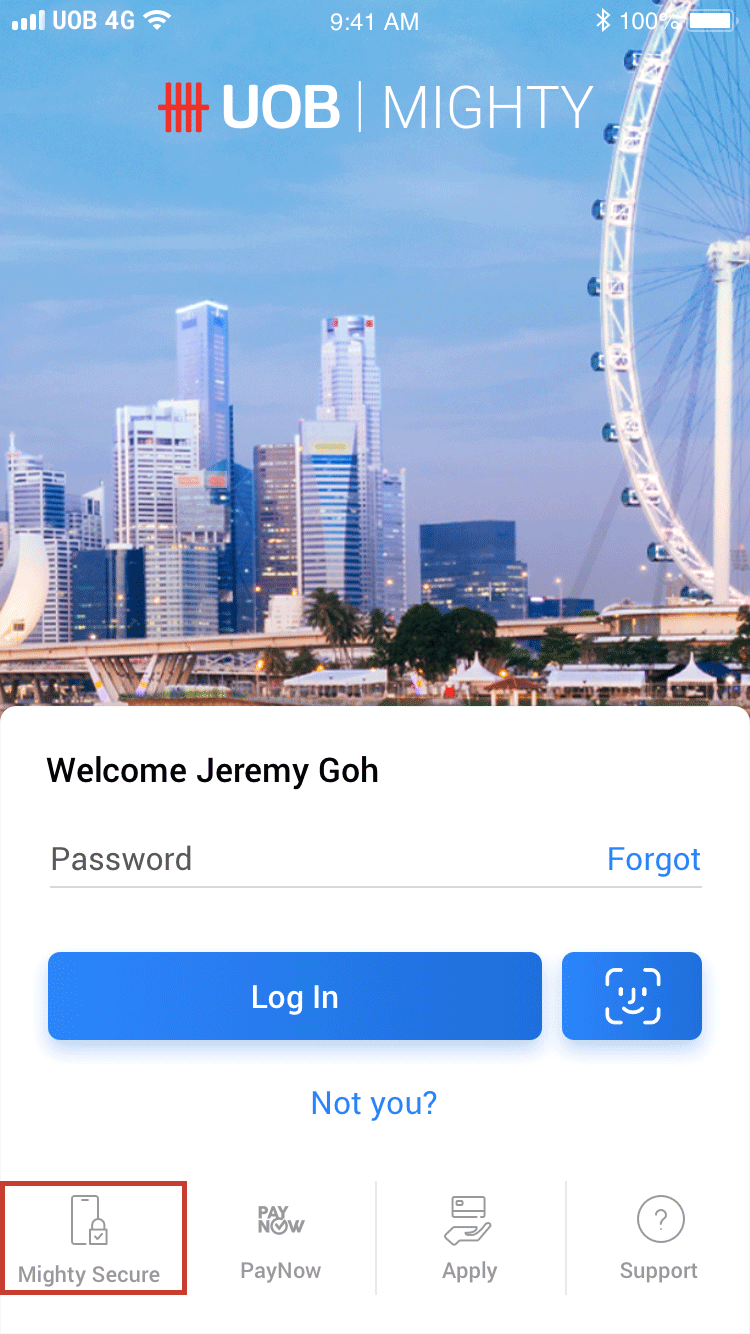 Step 1
Launch UOB Mighty and
tap on "Mighty Secure"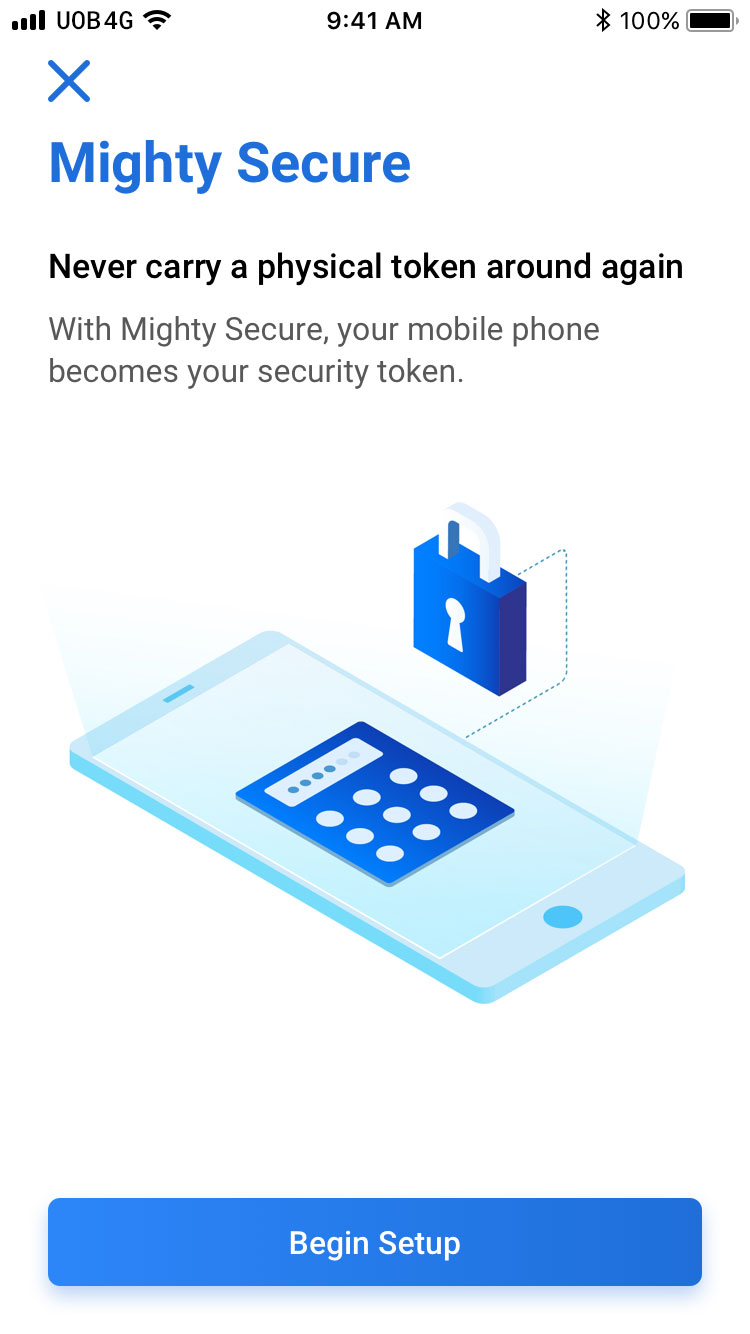 Step 2
Tap on "Begin Setup"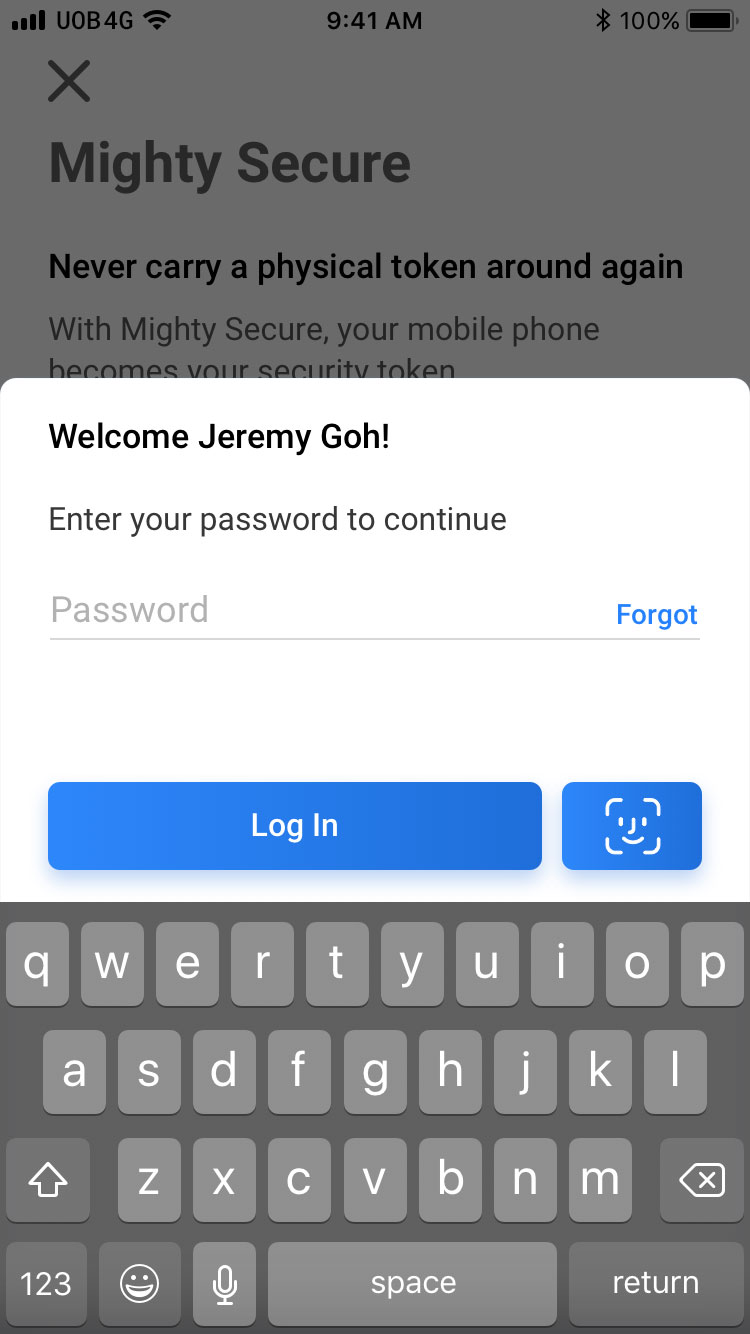 Step 3
Enter your Personal Internet Banking login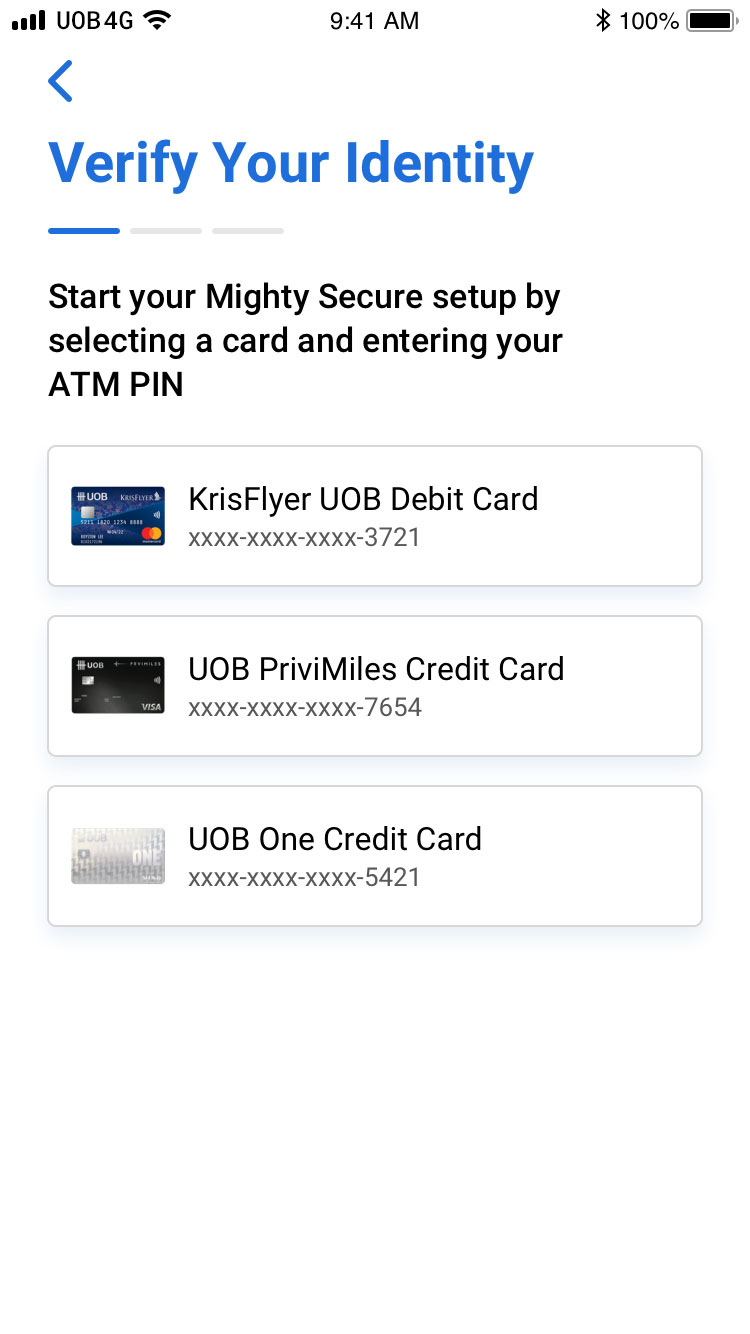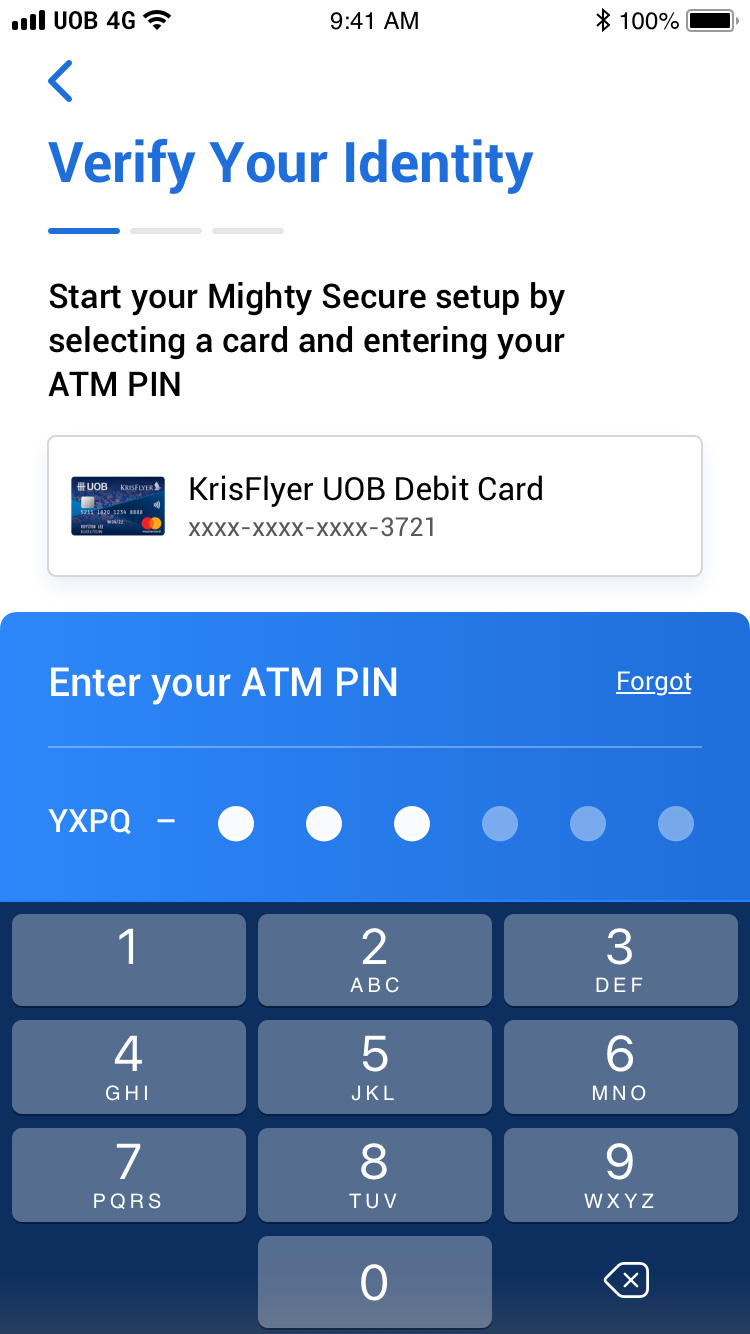 Step 5
Enter your ATM PIN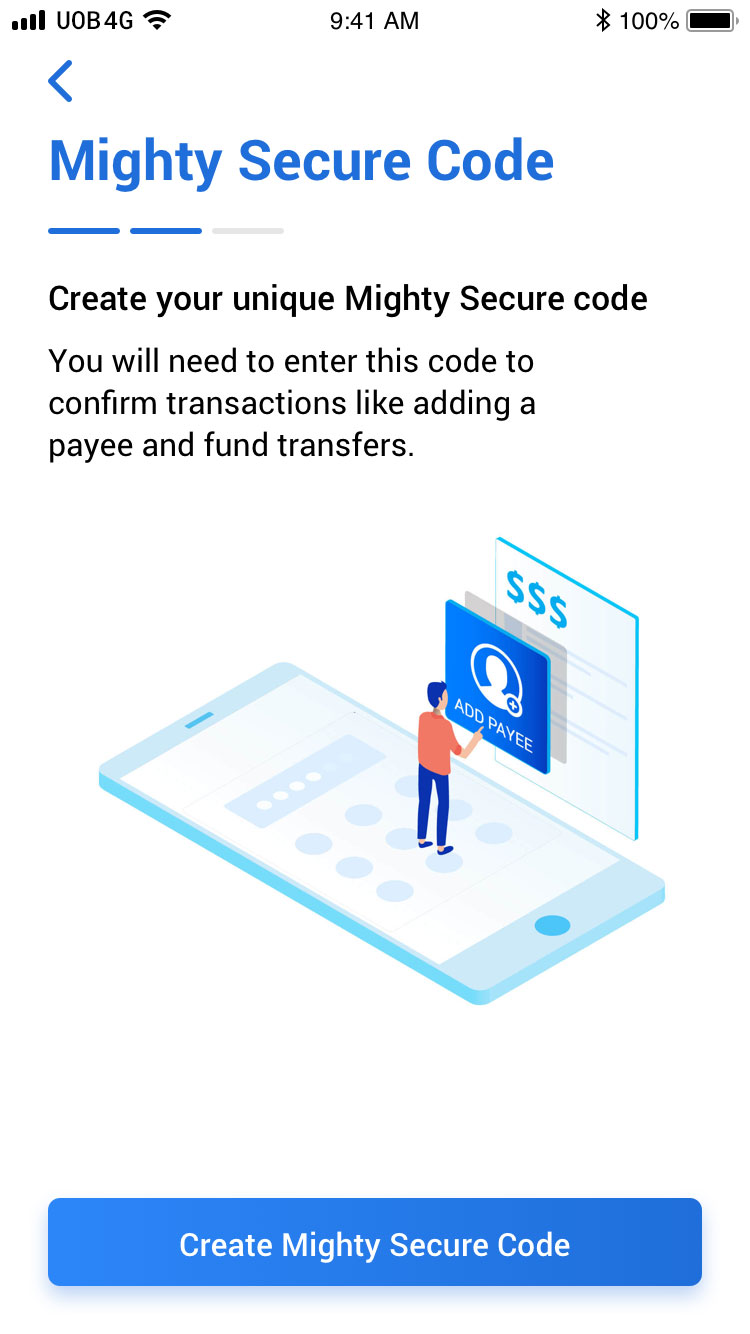 Step 6
Tap on "Create Mighty Secure Code"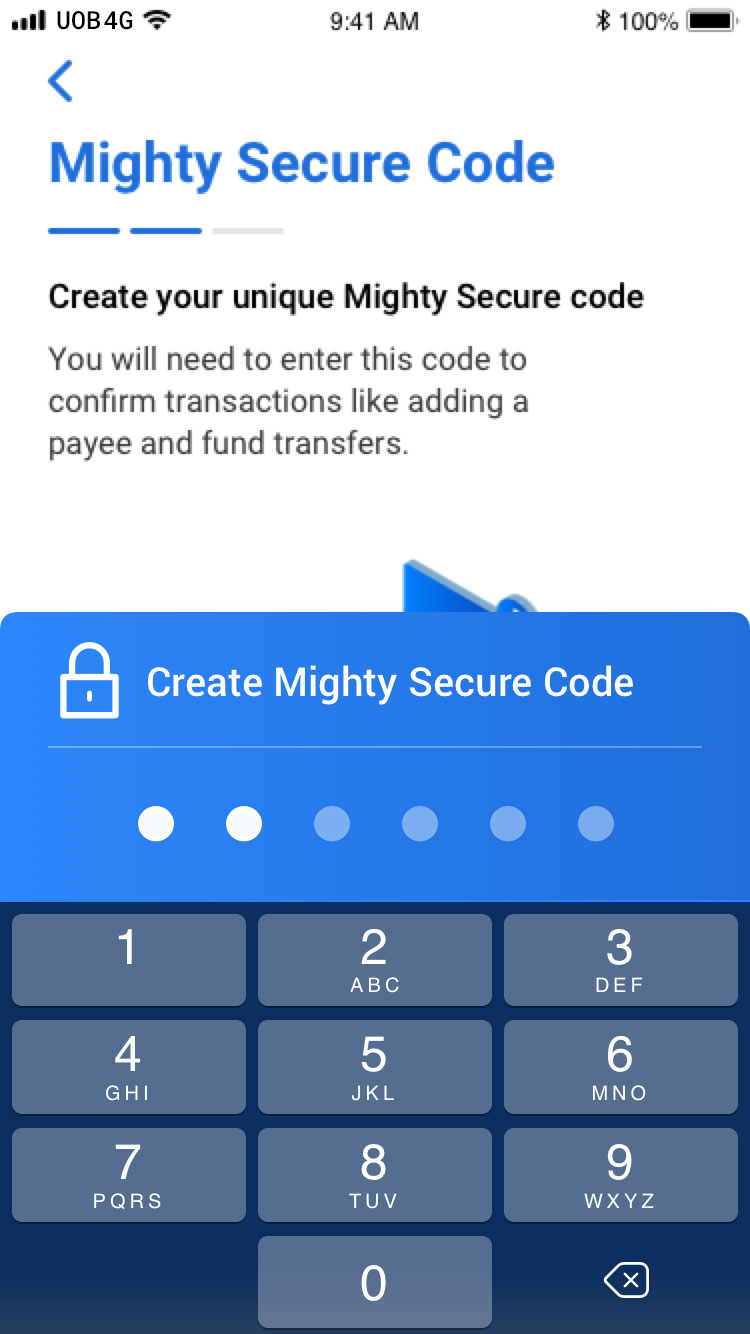 Step 7
Enter your Mighty Secure Code and you will be prompted to re-enter your Mighty Secure Code again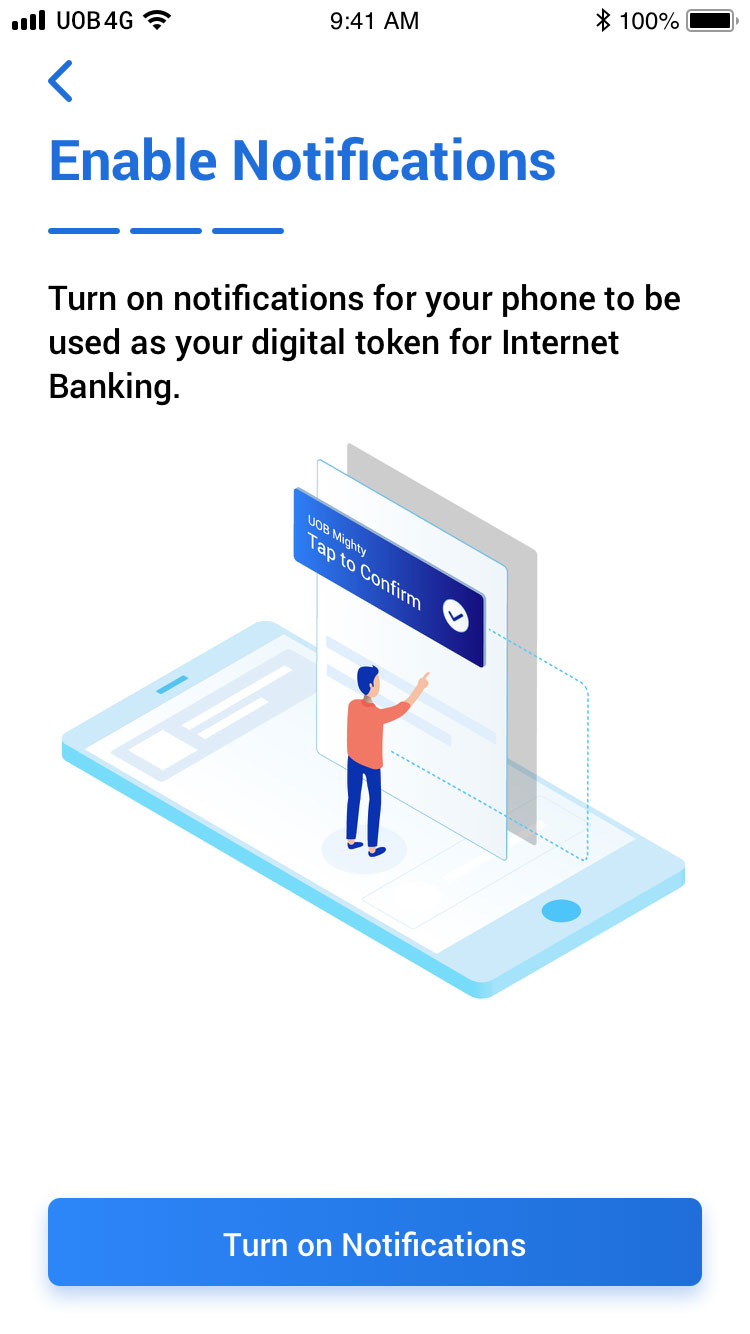 Step 8
You will be prompted to turn on notifications for the Mighty app if you have notifications turned off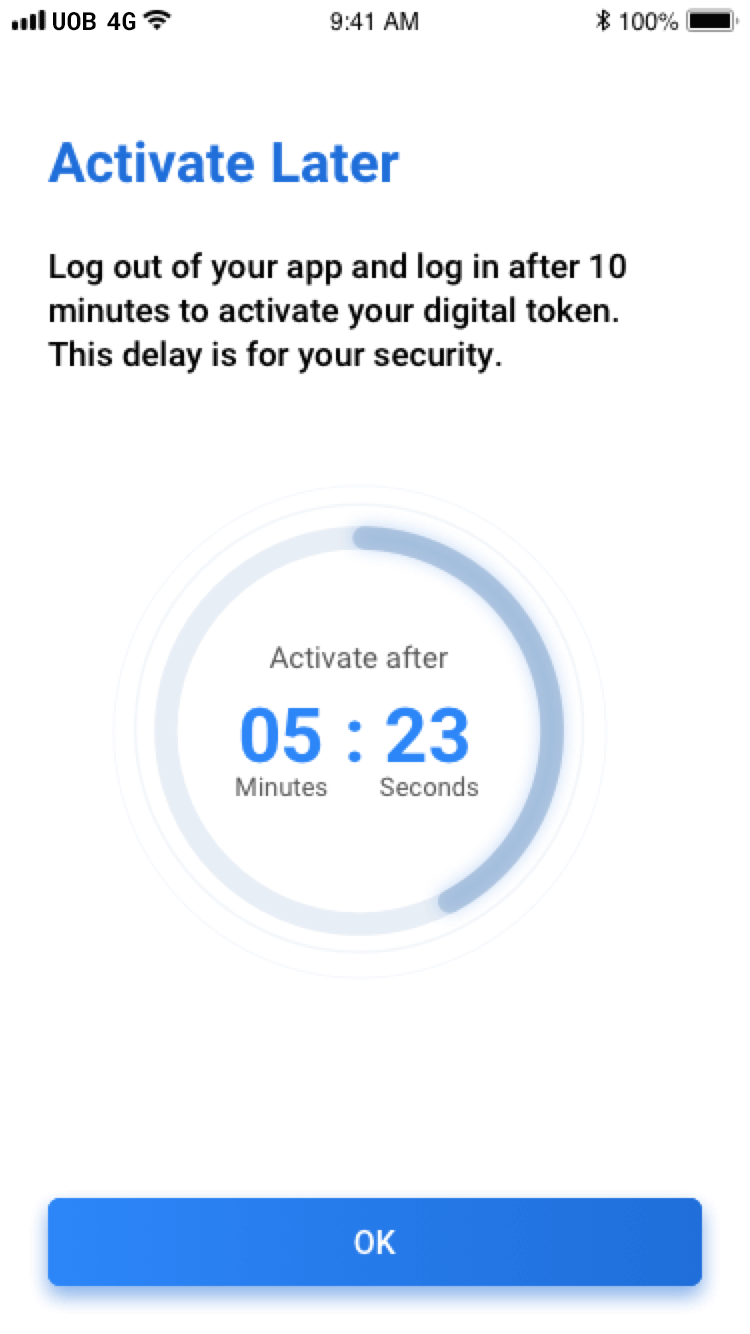 Step 9
You will see a 10-minute countdown timer. You are required to log out of your app and log in again to activate your Mighty Secure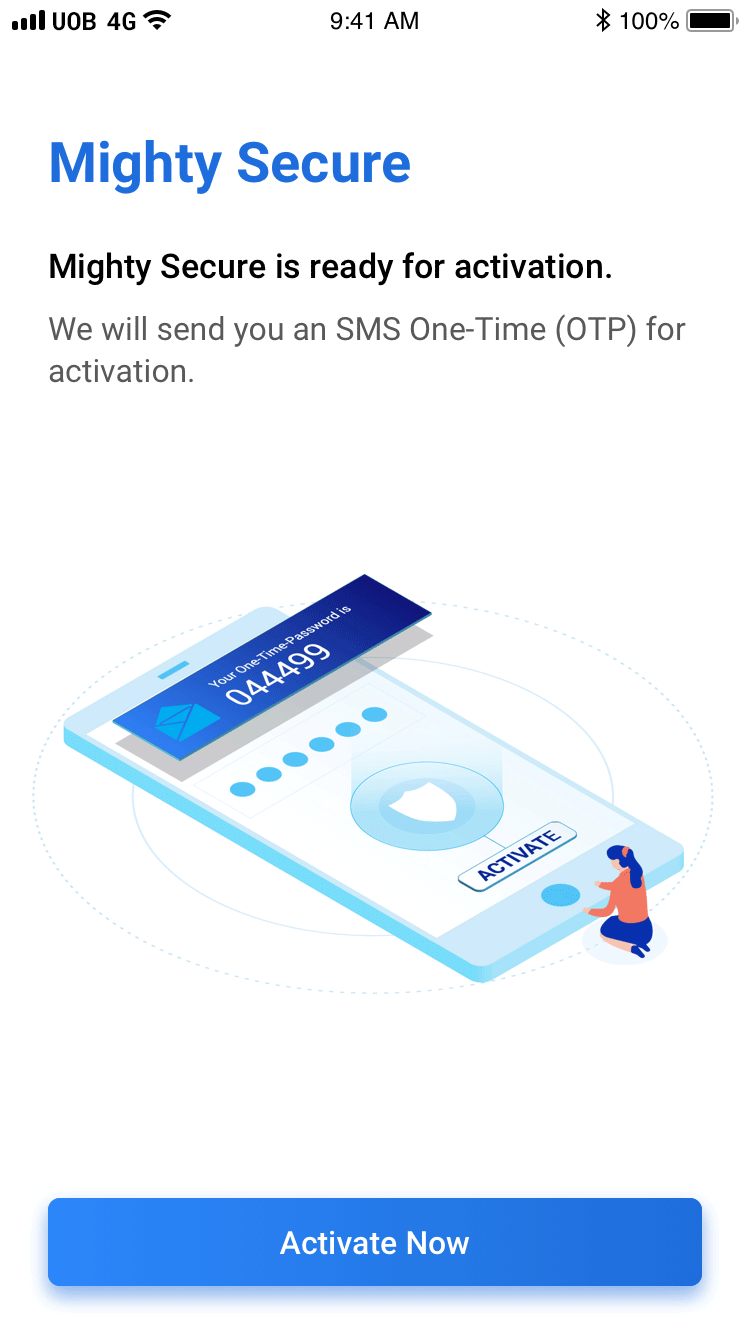 Step 10
Tap on "Activate Now" to complete your Mighty Secure registration.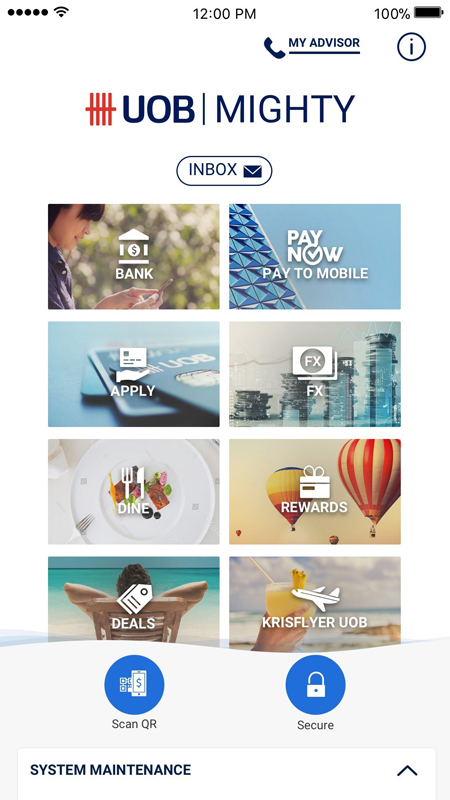 Step 1
Launch UOB Mighty and tap on Secure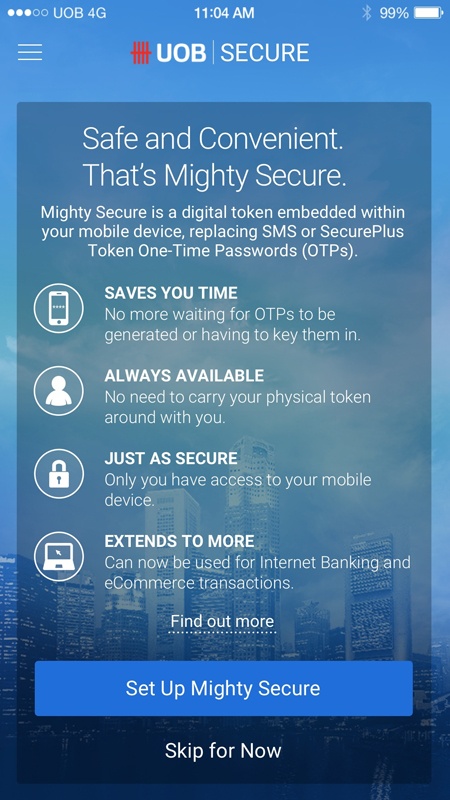 Step 2
Tap on Set Up Mighty Secure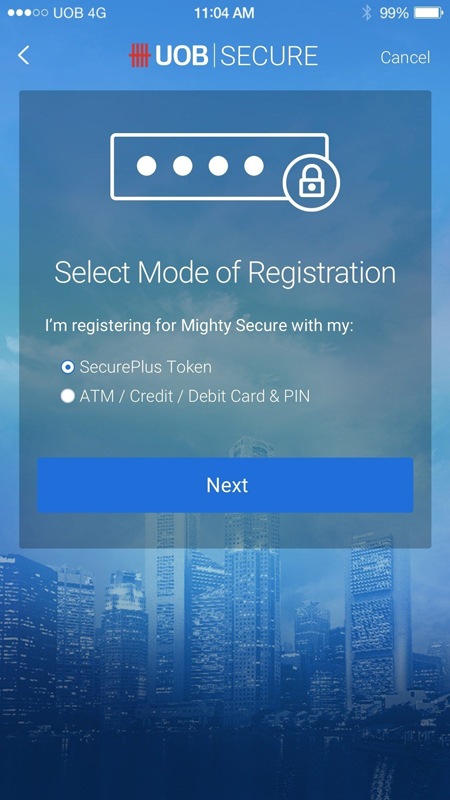 Step 3
Select SecurePlus Token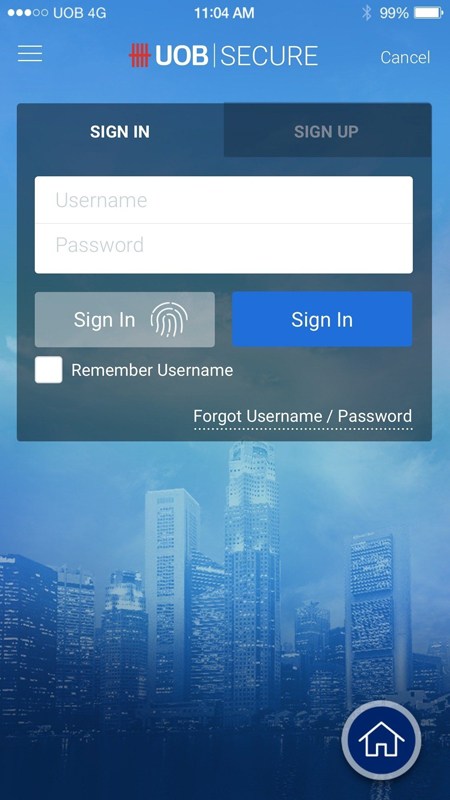 Step 4
Sign in with your Username and Password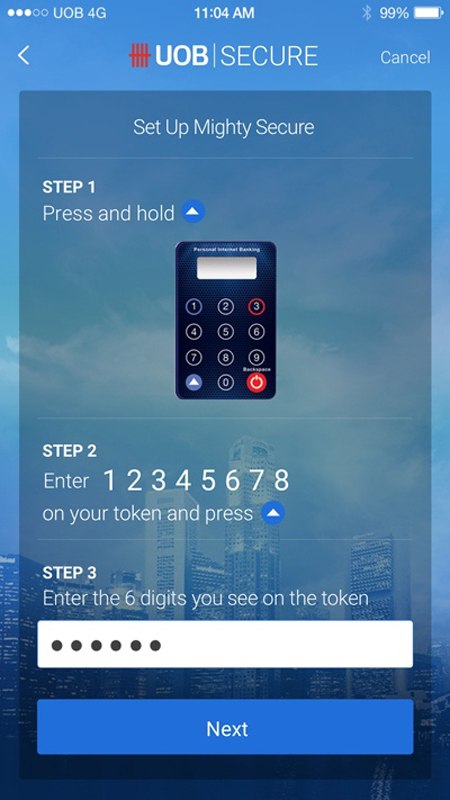 Step 5
Perform a transaction sign once using your SecurePlus token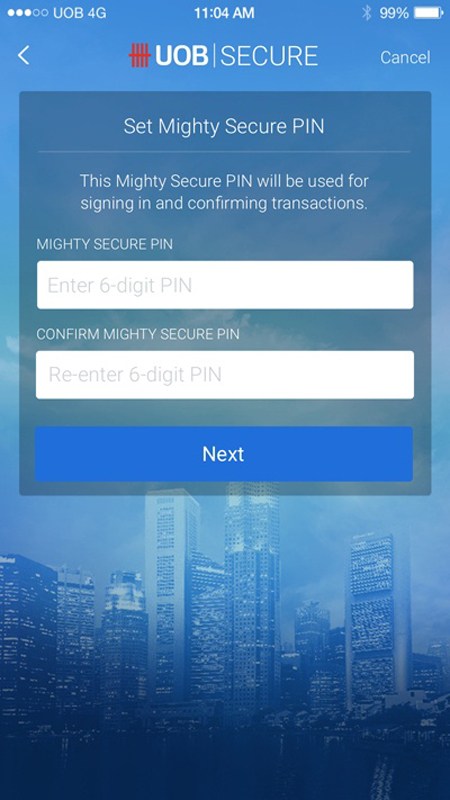 Step 6
Set your new Mighty Secure PIN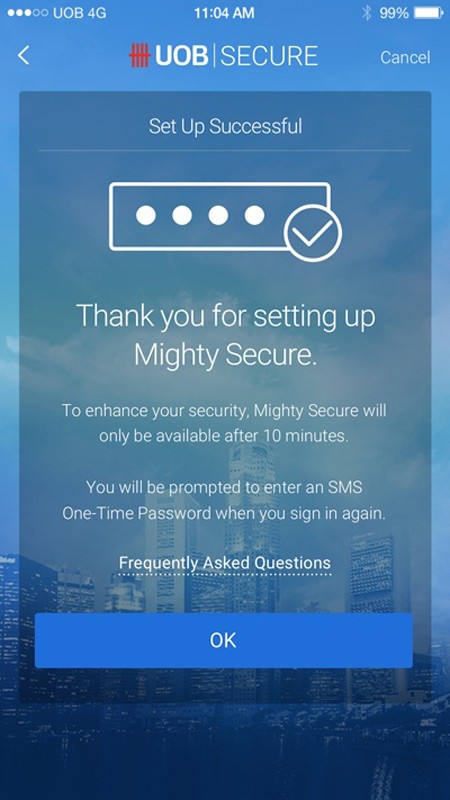 Step 7
Set up is complete*

Don't have a Card PIN? Please call our 24-hour hotline 1800 222 2121 (or +65 6222 2121 when calling from overseas) to request for a Card PIN.
MIGHTY SECURE FREQUENTLY ASKED QUESTIONS
Registering for Mighty Secure
Using Mighty Secure
General questions about Mighty Secure