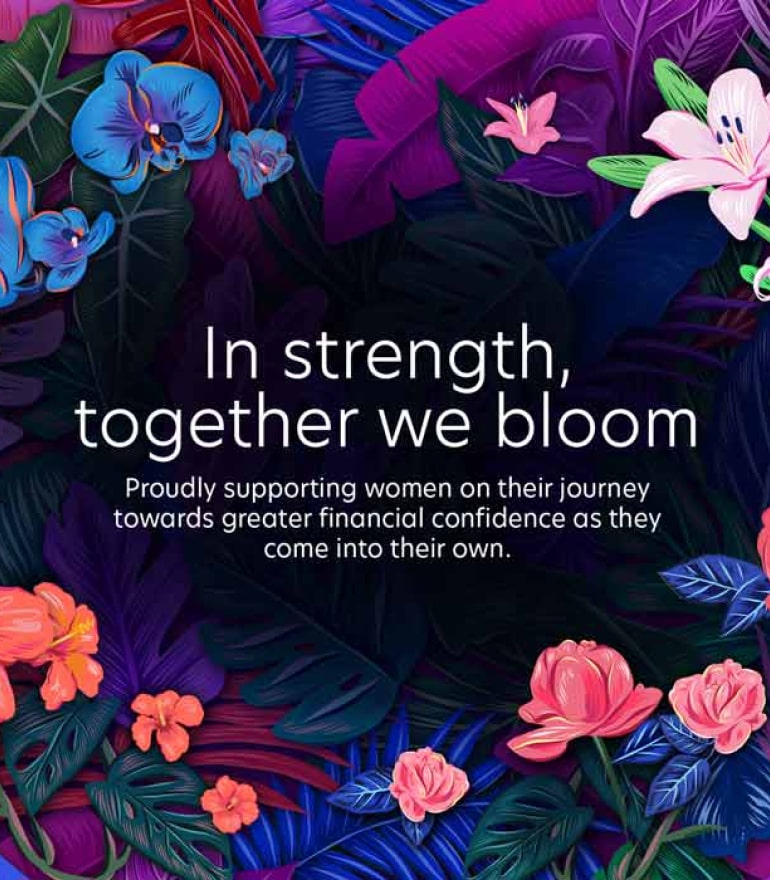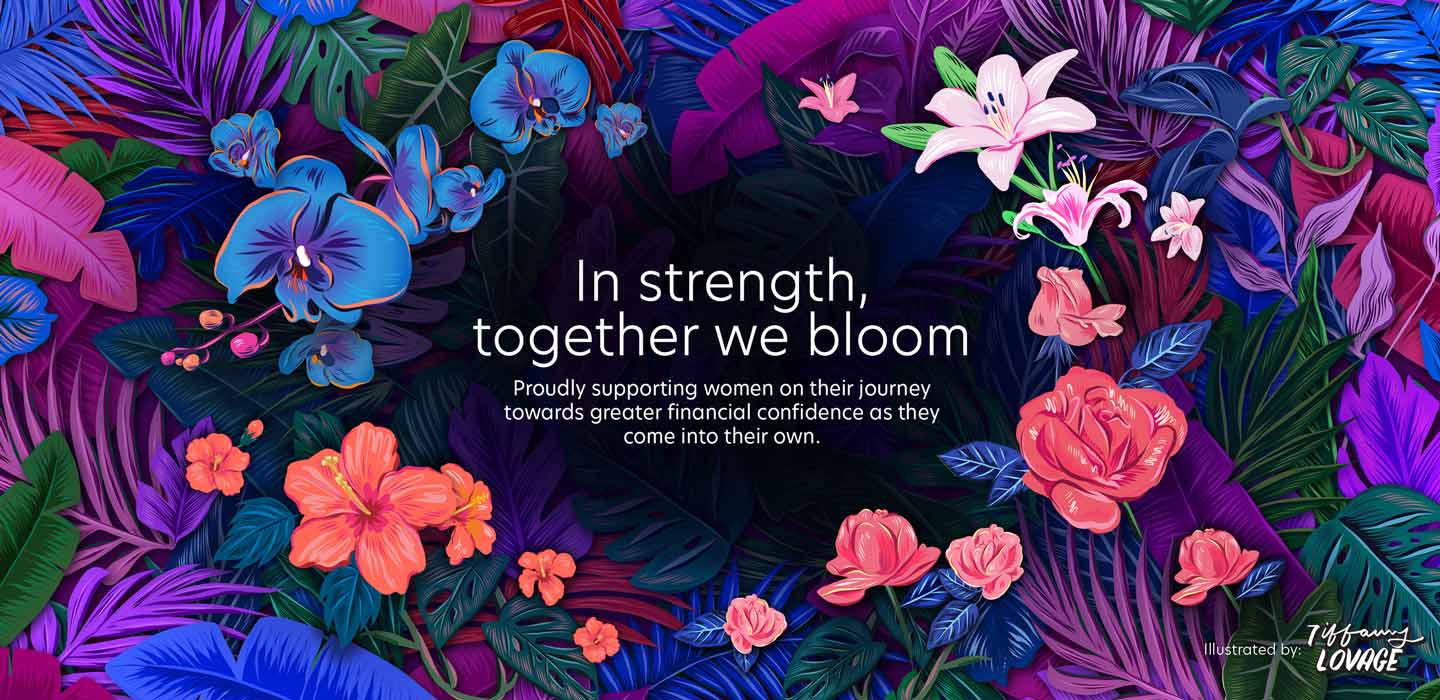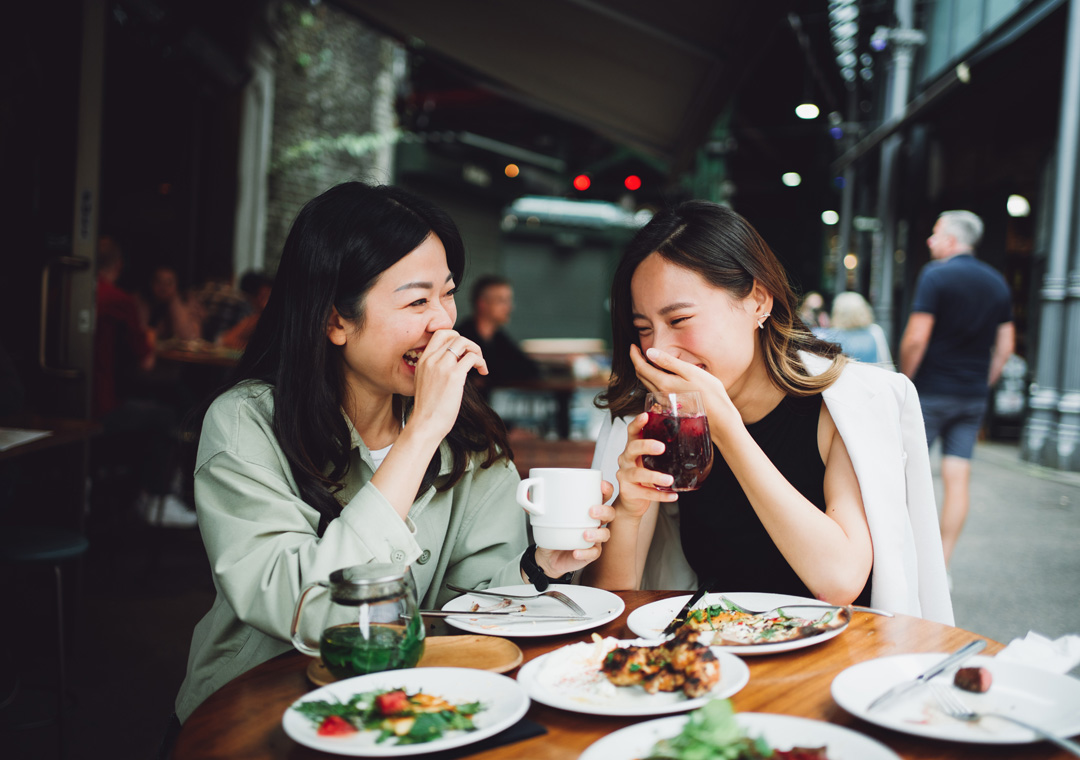 At a glance
Supporting women
Strength comes in many forms. Through the good and the bad, the highs and the lows, women continue to grow and bloom in their own way. These strengths could come across as bold, chest-thumping displays of character, or a quiet resilience. It could also be about celebrating the good amid the down days, or the instinct to always protect what they love.

This International Women's Day, we celebrate the unique strengths of women. We remain committed to supporting women like yourselves to be financially strong, sound and confident with our personalised suite of products and solutions to help you save, protect and invest with peace of mind. All this while making it more rewarding for you as you pamper yourself and live life on your terms.
Why women choose UOB
From a credit card that gives you the freedom to define your own rewards, to a savings account with complimentary female cancer coverage and monthly cash reward New!, our award-winning solutions have you covered.
#UOBTogetherWeBloom
On 8 March 2023, we are proud to share 4 stories of strengths featuring women from different walks of life, sharing their personal growth and financial journeys. We hope that their stories of how they power through life and work towards their goals will inspire you as much as they've inspired us.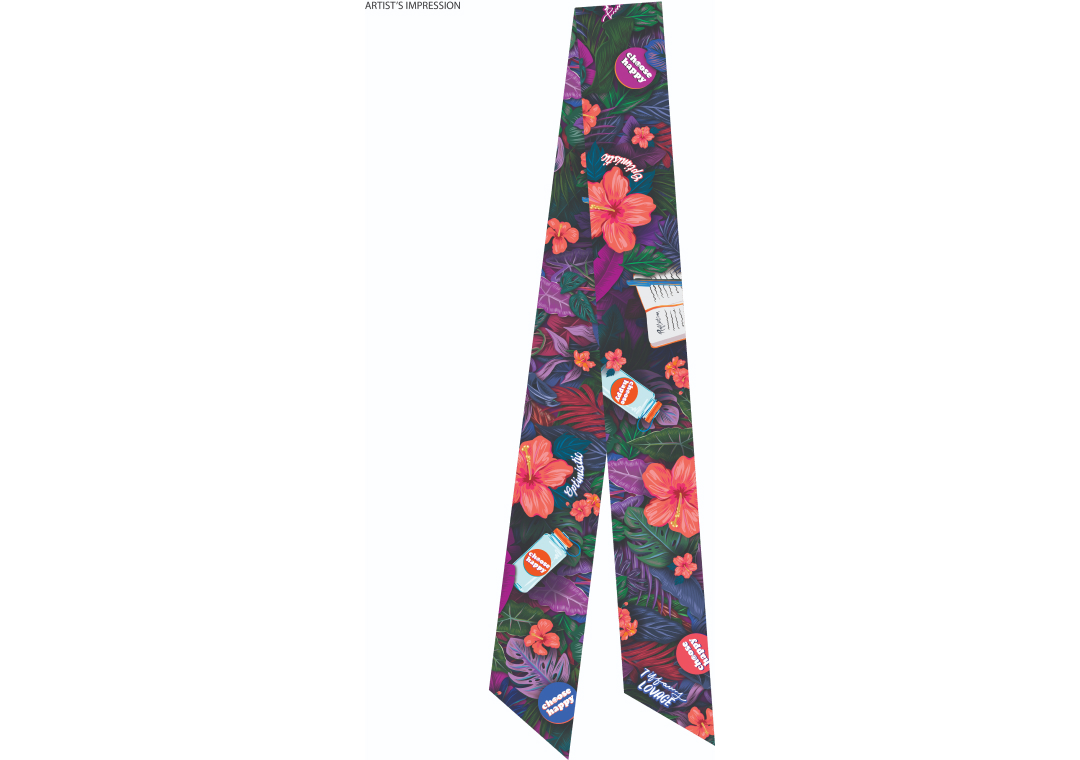 International Women's Day
We will be releasing a four-piece collection of limited-edition silk twilly scarves exclusively designed by Tiffany Lovage – each representing a unique strength. Wear it however you like, whether it is in your hair, around your wrist or on your bag. We hope these will act as reminders of what's important to you and what brings you strength and happiness.

The first scarf, The Hibiscus (Optimistic Strength), features the Hibiscus flower and represents passion, joy and positivity.

Subsequent prints will feature:
- The Rose (Nurturing Strength) which is associated with courage, love and grace;
- The Orchid (Bold Strength) which represents thoughtfulness, elegance and reverence and lastly,
- The Lily (Resilient Strength) which symbolises love, devotion and purity.

These prints will be released throughout the year, stay tuned and don't miss out!
Products and services
All
Spend
Save
Invest
Digital Banking
Rewards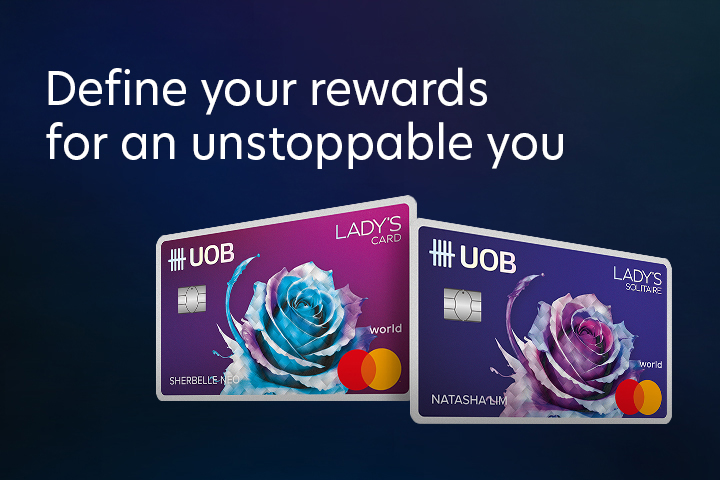 uob_lady's_card
Spend
UOB Lady's Card
It's now easier than ever to make the choices that matter to you – with UOB Lady's Card. Choose your own rewards category(ies) and change them every quarter as you please.
15X UNI$ (or 30 miles)ENHANCED per S$5 spend in up to 2 preferred rewards category(ies)
1X UNI$ (or 2 miles) on other purchases
0% LuxePay Interest Free Payment Plan over 6 or 12 months
e-Commerce Protection on online purchases
Complimentary Travel Insurance coverage of up to USD100,000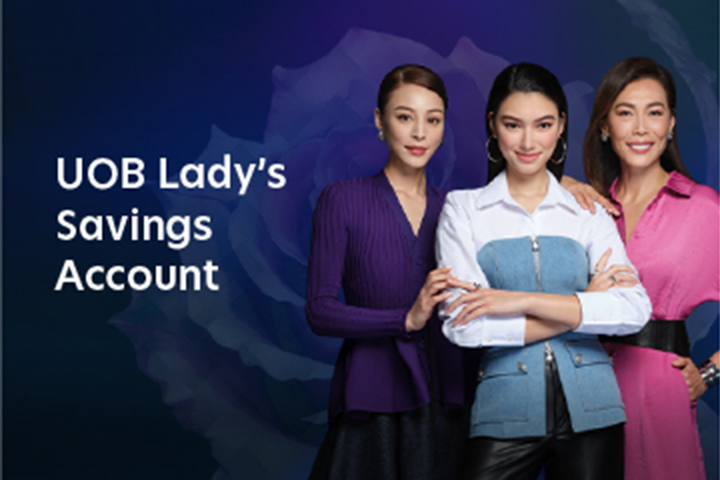 uob_lady's_savings_account
Save
UOB Lady's Savings Account
It's easy to be taken care of when you save with the UOB Lady's Savings Account – now made more rewarding with:
SuperSalary BonusNEW!: Earn 1% cash reward on your monthly salary credited when you save min. 20% of your salary. No min. salary credit amount required.
SuperMom BonusNEW!: Earn 1% cash reward on funds deposited into your joint Junior Savers Account with your child every month. No minimum deposit required
Free female cancer coverage of up to S$200,000 as you save
Free annual health checks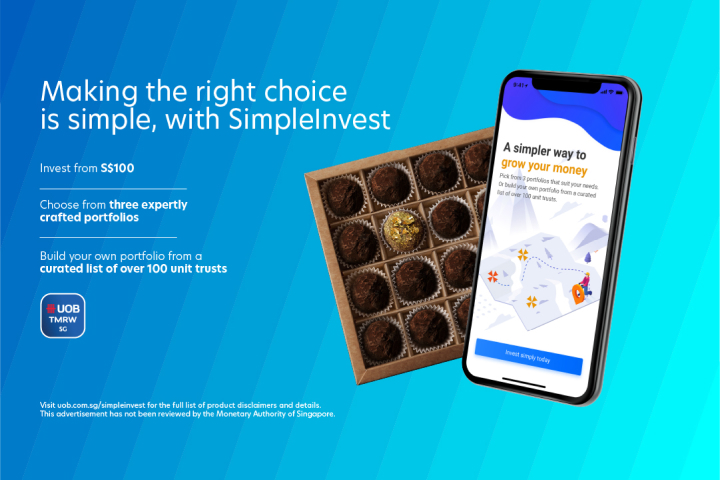 uob_simpleinvest
Invest
UOB SimpleInvest
A digital investing platform with actively managed investment solutions, just for you.
Choose from three expertly crafted portfolios
Build your own with a curated list of unit trusts
uob_tmrw
Digital Banking
UOB TMRW
The all-in-one banking app built around you and your needs, offering:
AI-driven insights
Instant savings account opening
SimpleInvest
Rewards personalised to you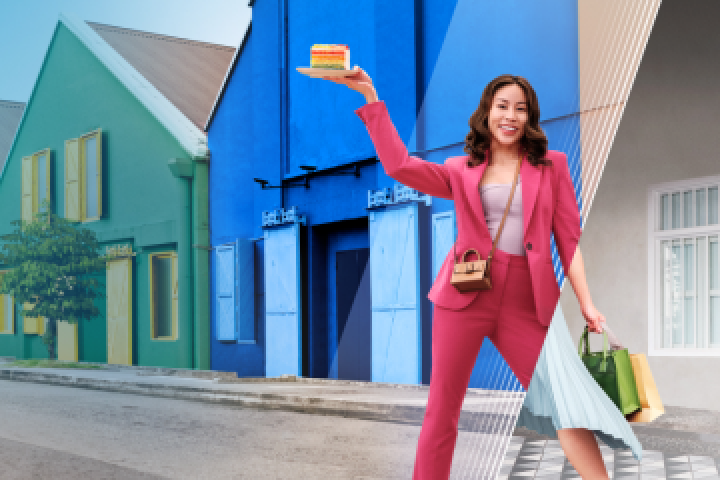 rewards+_you'll_love
Rewards
Rewards+ you'll love
Enjoy curated UOB Card deals, cashback and rewards with UOB Rewards+.
Singapore's biggest cards rewards programme
Personalised deals, cashback and rewards
All-in-one place to view, track and redeem
Promotions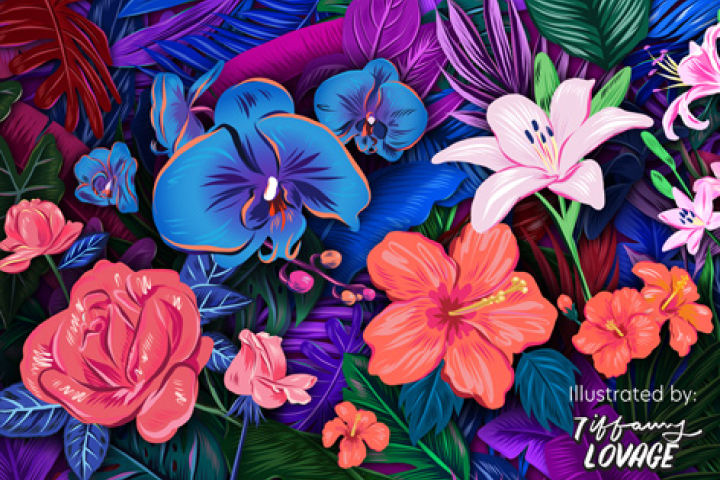 Save
International Women's Day Exclusive
Be amongst the first 200 customers to apply for a UOB Lady's Savings Account or UOB Lady's Card online to receive a limited-edition silk twilly scarf exclusively designed by Tiffany Lovage. Plus, get up to S$510 worth of Grab vouchers and lululemon gift cards!



Promotion ends 30 April 2023.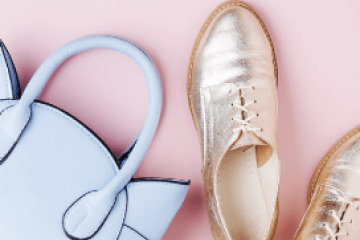 Card
Buy now and pay later with the UOB Lady's LuxePay Plan
A lady must prioritise - buy now and pay later with the UOB Lady's LuxePay Plan.
Put your new luxury purchase (shoes and bags) worth S$500 or more (local, online or overseas) on a 6 or 12-month instalment payment plan, absolutely free!
Deposit Insurance Scheme
Singapore dollar deposits of non-bank depositors and monies and deposits denominated in Singapore dollars under the Supplementary Retirement Scheme are insured by the Singapore Deposit Insurance Corporation, for up to S$75,000 in aggregate per depositor per Scheme member by law. Monies and deposits denominated in Singapore dollars under the CPF Investment Scheme and CPF Retirement Sum Scheme are aggregated and separately insured up to S$75,000 for each depositor per Scheme member. Foreign currency deposits, dual currency investments, structured deposits and other investment products are not insured.
Please refer to UOB Insured Deposit Register for a list of UOB accounts/products that are covered under the Scheme.
We're here to help
Have a question?
Contact us
Locate us