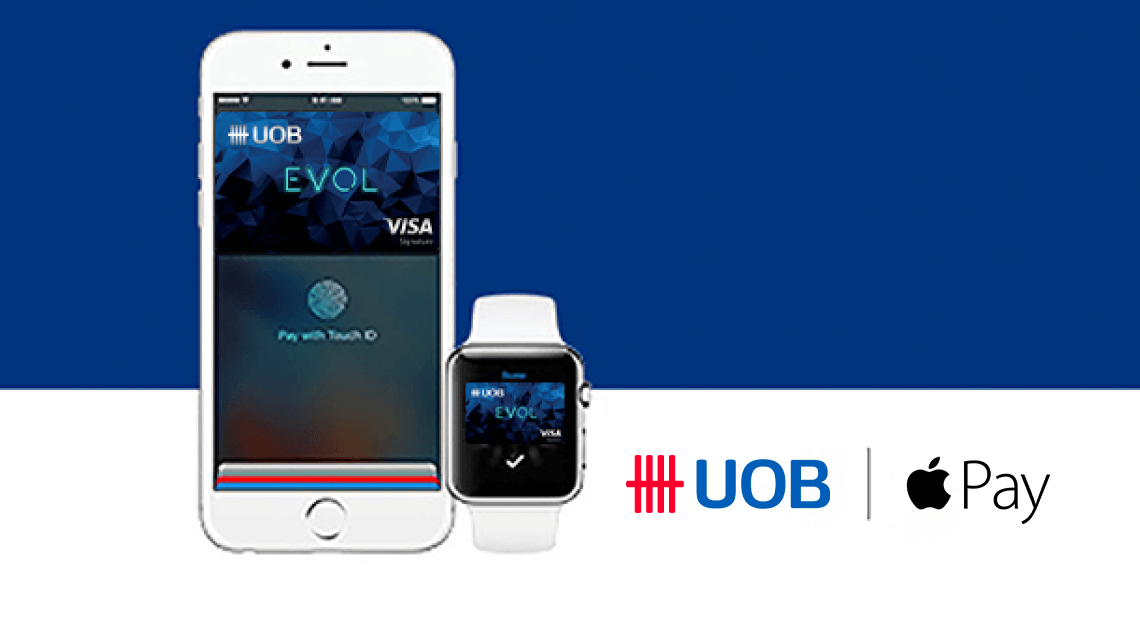 Apple Pay
Apple Pay is the simple and secure way to pay using your UOB debit or credit cards.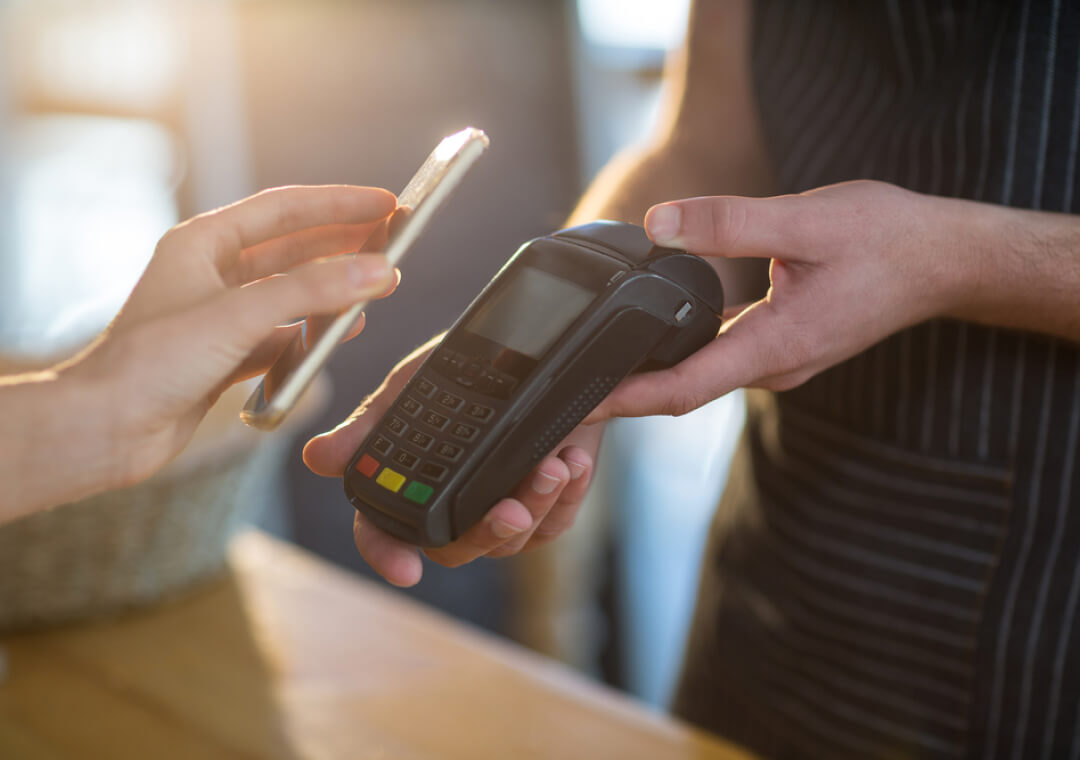 Supported devices
Learn more about which devices are compatible with Apple Pay.
Commute with Apple Pay
Use your UOB Mastercard and Visa cards for your commute
How to pay for your ride with Apple Pay.
With your iPhone 8 or earlier:
Make sure that your device is on before you enter the gate.
Apple Pay will pull up your default card. If it is not a Mastercard or Visa card, select now.
To change your default card go to Settings > Wallet & Apple Pay on your iPhone. Tap
Default Card, then choose a Mastercard or Visa card.
As you approach a fare gate or board the bus, double-click the Home button with your device on the Lock screen.
Rest your finger on Touch ID. You'll see Hold Near Reader on the screen.
If you are using iPhone X or the latest model, authenticate with Face ID or enter your passcode.
Within a minute, hold the top of your iPhone near the contactless reader at the transit gate.
After a moment, you'll see Done and a checkmark on the display.


With your Apple Watch:
Double-click the side button.
Hold the display of your Apple Watch within an inch of the contactless reader.
Wait until you feel a gentle tap. Tap top part of iPhone with display facing customer to transact.
Other Key Transit Tips
Use the same device to tap in and out of gates/rides
Check that your phone has sufficient battery to last your trip
Tap top part of iPhone with display facing yourself to transact
Use a call to action (Shoebox) link to easily direct users to add a card to Wallet