The Limited Edition
UOB Lady's Solitaire Metal Card
First Contactless World Elite Mastercard Metal Card in Southeast Asia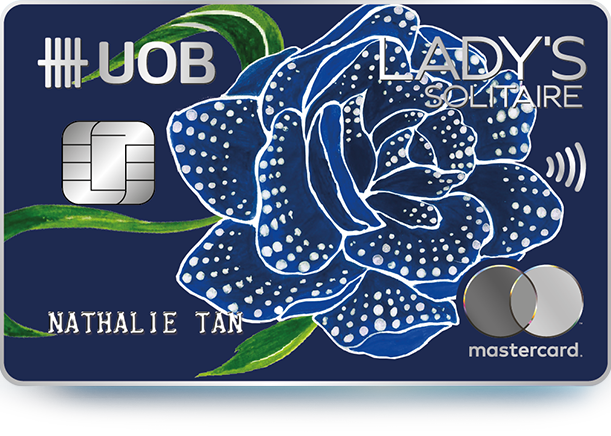 A sense of royalty and splendour, featuring an exquisite blue rose design by Priscilla Shunmugam.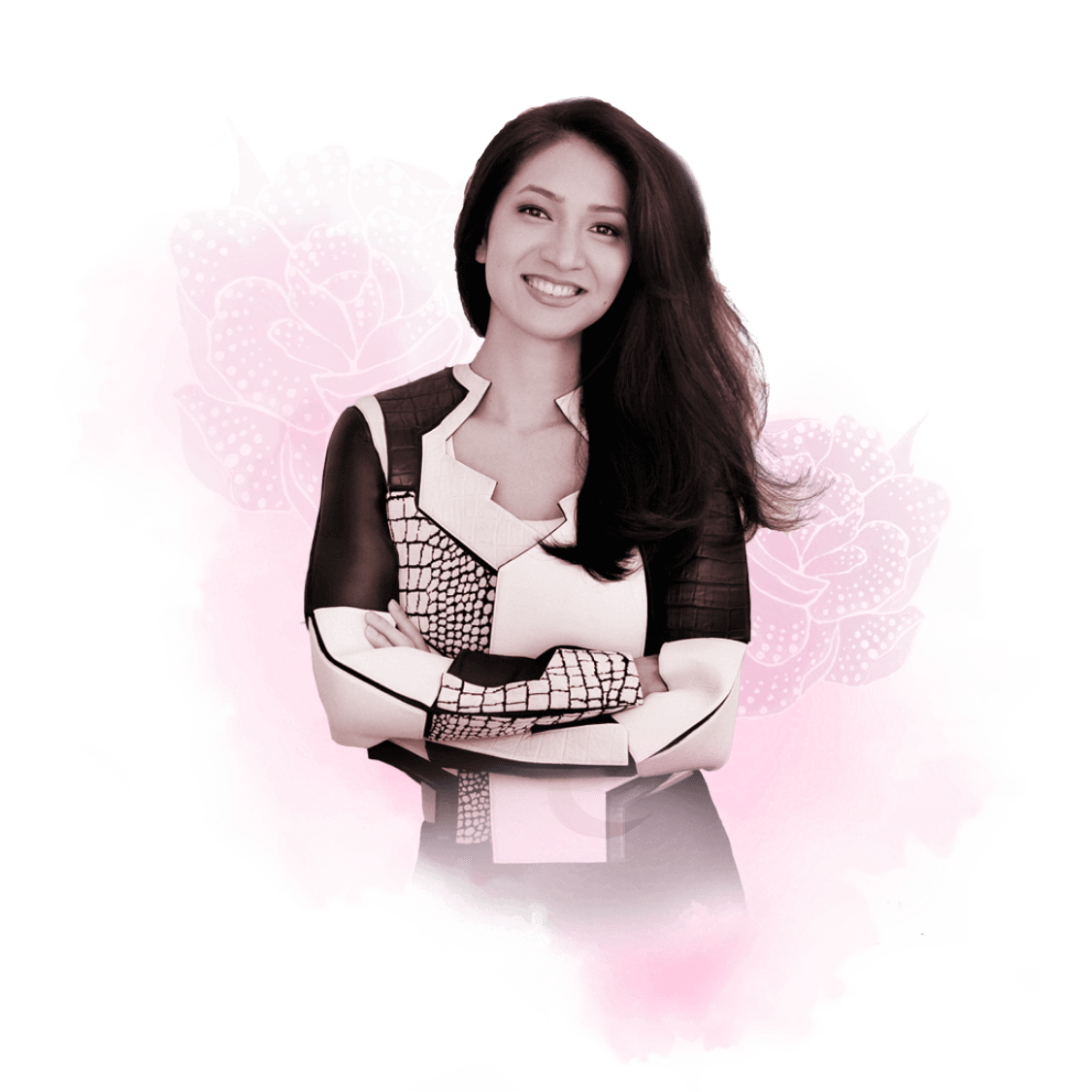 The Vision Of A Lady: Priscilla Shunmugam
With no formal design training, Priscilla Shunmugam has always relied on her inner voice and creative eye. In 2010, she launched Ong Shunmugam – a contemporary womenswear label that focuses on sartorial construction instead of fast fashion. In less than a decade, the brand has gathered great success – having shown in Paris Fashion Week and with Priscilla getting the Designer of the Year Award at the 2012 Singapore ELLE Awards, among other things.
Fashion design should be inclusive; it can and should be thinking of all women.
In designing the new generation of UOB Lady's Card, she had three main themes in mind: identity, borderlessness, and femininity. She reached into Ong Shunmugam's design signature, batik. In particular, she used the vibrant colours and rose motif commonly featured on the batik pesisir print.
Every woman is unique, so we wanted to highlight that individuality through the varying colours of the UOB Lady's Cards.
World Elite Exclusive Privileges
10X UNI$ (or 20 miles) per S$5 spent on two of your preferred categories
Dedicated 24/7 Travel and Lifestyle team
Free airport limousine rides and lounge access
Complimentary Travel insurance
Free eCommerce Protection
Complimentary one-year Global Hotel Alliance Black Loyalty Membership
10X UNI$*(or 20 miles) on your 2 preferred reward categories
Dedicated 24/7 Travel and Lifestyle Service
Free airport Limousine rides and lounge access