Much has been written about the healing power of art.
Neurological research on the brain's reaction found that viewing beautiful works of art triggers an immediate release of dopamine and lights up the same parts of the brain as when we fall in love. Even engaging in the creative process has been shown to reduce anxiety and ease stress.
One easy way to reap the mental and emotional benefits of art is to liven up your walls with some of your favourite art pieces. If you are a first-time art buyer and wish to find out more on building your own art collection, we have got you covered. Specifically, gain useful insights as we break down some of the common misconceptions when it comes to purchasing art.
Myth #1: You need to be an expert to buy art
Fact: Research is part of the process
Visit an art fair, art gallery or browse through art websites to get to know artists and their available artwork. Some interior designers advise researching online and purchasing your art in person, but there is no hard and fast rule to this.
Do you lean more towards contemporary, innovative digital art or Classicism's traditional forms of elegance and symmetry? Google has a handy reference site for you to explore various forms of artistic expression. Pinterest may also be used for design inspiration.
Myth #2: Art is only for the rich
Fact: Art comes in a variety of mediums, sizes – and price tags
Online sites such as Saatchi Art and Society6 offer a range of art pieces from the practical to the whimsical, that fits every budget. Apart from pricier pieces that can be found at art auctions, exhibitions such as the Affordable Art Fair hosts galleries and showcases artwork for sale that starts from a few hundred dollars, making it accessible to most. Alternatively, high-quality prints are also an affordable way for you to express your personality.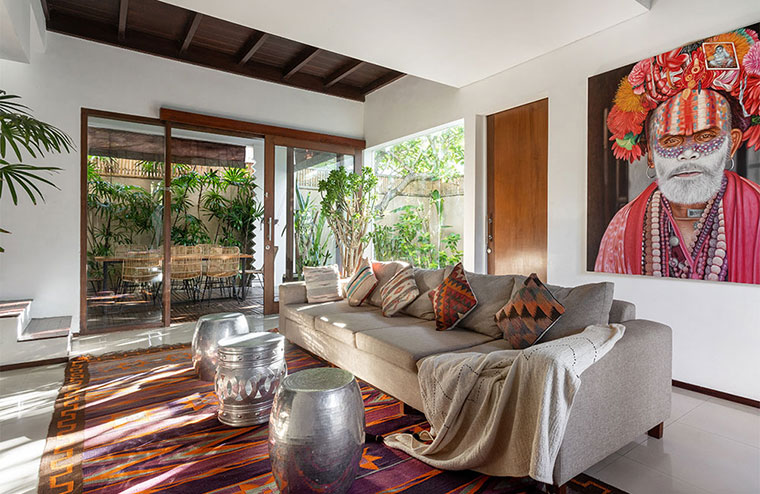 Myth #3: You won't know if what you buy is a fake
Fact: Authenticating an art piece can be done online
According to the Swiss Fine Art Expert Institute, at least half of the artwork circulating in the market are replicas.
If you are buying artwork by an established artist, determining documented ownership is important. This can be done by verifying a signed certificate of authenticity, an original receipt from the gallery sales or the artist.
Newer platforms for authenticating art include Art Rights, which provides validation of information and documents by professionals. Some artworks may have QR codes such as by ARTrust for authentication.
Myth #4: International art is more prestigious
Fact: Local artists are gaining popularity
Local artists may bring a more grounded nuance if you are looking to purchase art that reflects your personality. In fact, local artwork is gaining popularity because buyers can have a personal connection with the artist and making it a more meaningful purchase.
Local art galleries and exhibitions offer works that can evoke a familiar sense of 'home', that you would not be able to find anywhere else in the world.
Elevate your space with art
The beauty of art truly lies in the eye of the beholder. Decorating with art can be a joyful process of self-expression for any homeowner.
Whether hung in the living room or as part of a gallery in the hallway, there are limitless possibilities to add visual impact and soul to any space in your home.
UOB is the leading patron of the arts in Asia. Our flagship art competition, the UOB Painting of the Year uncovers and nurtures the next generation of great Southeast Asian artists. Find out more about the UOB Art Collection and upcoming art exhibitions at UOBandArt.com.