With the plethora of loan packages out there, the big question is - which one?
With economic uncertainty becoming commonplace due to the pandemic and its ensuing aftermath over the past few years, it's not surprising that most people may choose to err on the side of caution especially when it comes to long-term and big-ticket commitments such as buying a home. Whether you are thinking about upgrading to a larger space to cater to work-from-home needs, wanting to move to a more conducive living environment, or refinancing an existing property to rebalance your cashflow, there are many factors to consider as you evaluate affordability and liquidity over the long run. One key consideration is, of course, the interest rates that will be pegged to your home loan based on the home financing package you choose to go with. So with the plethora of loan packages out there, the big question is ‐ which one?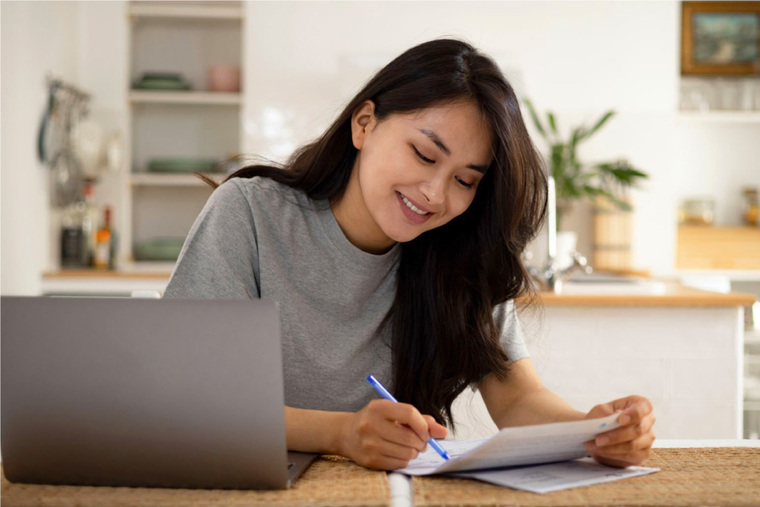 Is no change a good change?
It seems fairly intuitive that a fixed-rate loan would be a foolproof way to mitigate interest rate fluctuations. With a fixed-rate loan, homeowners pay a fixed monthly amount during the fixed rate tenure, and are assured of a straightforward way to manage their finances with certainty on their repayment amounts. While fixed-rate loans usually come with a slight premium, for individuals seeking a sense of certainty and stability, this opportunity cost is offset by having the peace of mind that you do not need worry about rising rates. However, there may be merits in considering more flexible options.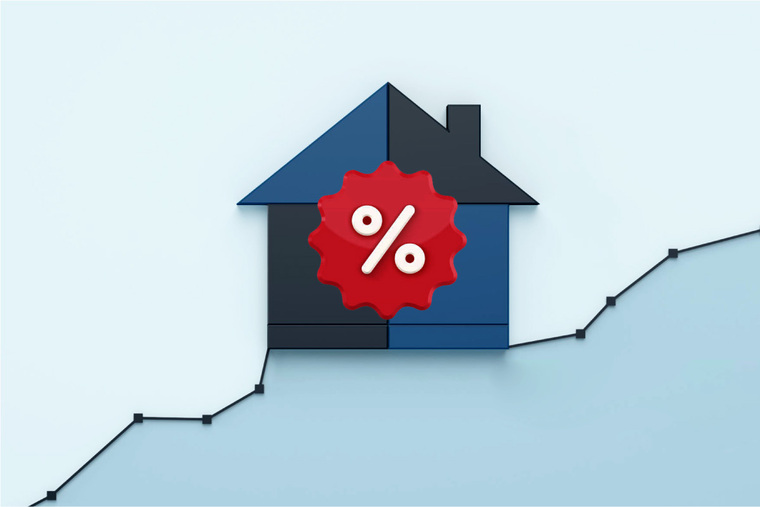 Banking on Bank Board Rates?
At first glance, home loans pegged to a bank's board rate may seem attractive. On the surface, the low, all-in rate may indeed seem captivating; however, customers need to be aware that this rate is directly anchored to an internal bank-managed rate. Though the rates are published, what's important to remember when viewing these published rates is that they are managed by a corporation (in this case a bank), and are subject to change, at any time, at the bank's discretion.
While initially low, it is difficult to predict how quickly these rates will rise, as decisions are not driven only by market forces, but also by a bank's internal considerations. During the lock-in periods when conversions are usually not allowed, customers run the risk of having to fork out more for their monthly repayments, should the bank increase their board rates ‐ a phenomenon which is almost inevitable in a rising rate environment. Correspondingly, should market interest rates fall, bank board rates generally may not fall in tandem.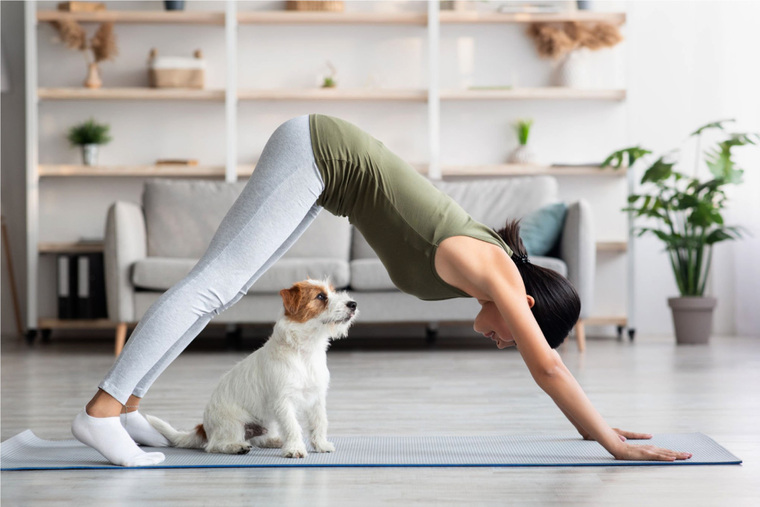 Rate options at a glance
Having weighed the pros and cons of the various loan packages out there, it seems increasingly apparent why market-driven floating-rate loans such as those pegged to the Singapore Overnight Rate Average (SORA) are gaining in popularity. With SORA-led loans, interest rates are pegged to actual market conditions and a transparent interest rate benchmark rather than internal decisions made by independent corporations. This offers consumers a greater degree of clarity and transparency when it comes to how interest on their loan is derived. Homeowners who are able to accept a certain amount of fluctuation and adjustments in their monthly repayments in order to optimise their savings may find that this form of home loan provides greater flexibility and competitiveness over the longer term.
All-in nett rates for such packages are relatively attractive. This is because while SORA changes on a daily basis, home loan packages are typically pegged to SORA that are compounded over a particular period, say, three months. This ensures a certain degree of stability, as risks are averaged across the rate term. The use of this compounded rate mitigates the 'pin risk' that certain loans are exposed to, that is, risk that comes from being 'pinned' to the market conditions of a single day (for example the 1st of every month) where a one-day spike could adversely affect payments for the ensuing period.
On top of that, because of the nature of SORA-pegged loans, borrowers are usually given the flexibility for partial prepayment ‐ the option to make lump sum repayments whenever SORA increases, so as to reduce outstanding loan amount and save on interest payments.
Going with the flow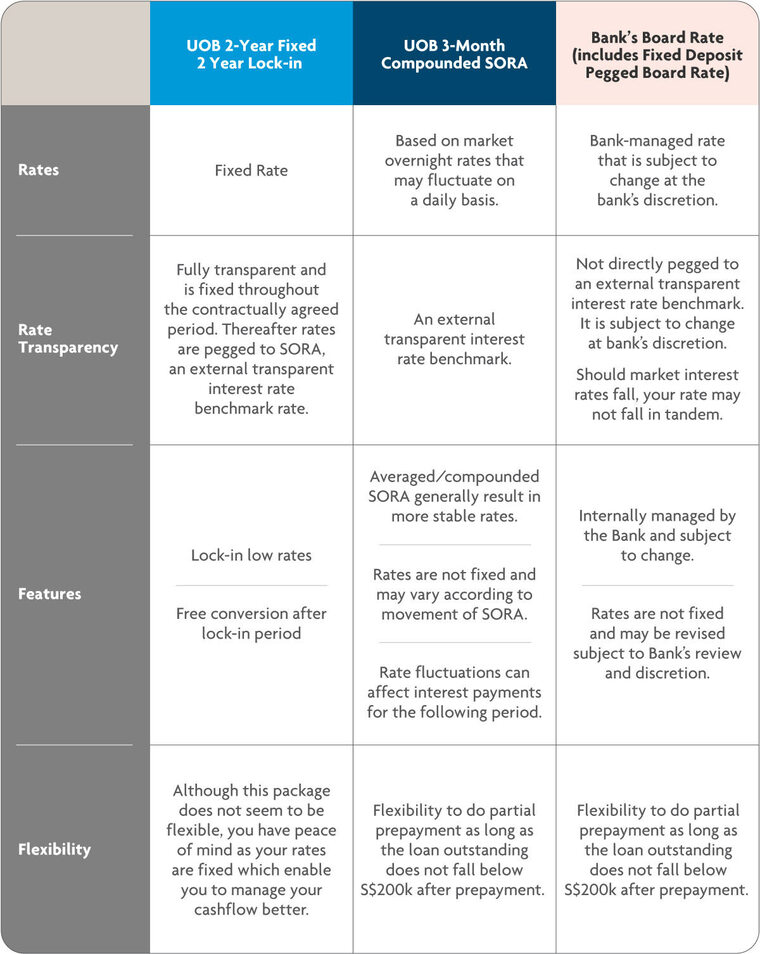 Ultimately, your choice of home loan package should be made based on your affordability, risk appetite and unique preferences.
Speak to our experienced Mortgage Specialists for a home loan personalised to you ‐ find out about our flexible range of plans, including our latest Fixed Rates and SORA-pegged Home Loan Packages at uob.com.sg/phl. To reprice your existing loan, send us your contact details and we will be in touch within three working days.