Digital transformation is key in today's businesses and it helps to create or upgrade your business processes to meet the changing business and market requirements.
In this article, we look at 2 digital tools that can potentially power up your business processes.
Online Survey Form
Conducting surveys is one of the fastest, if not easiest ways to obtain insights to market conditions and consumer activities. Such insights will in turn allow you to manage your resources wisely, reduce risk and most importantly, identify business opportunities.
Some businesses may dismiss market research as a resource-intensive practice, but that's because they've yet to discover the right market research process that works for them. They just have to be strategic with the way they conduct their research.
At Talenox, the market research process is bootstrapped with agile research tactics that automate data collection. With less time in consolidating the data, more time can be spent on analysing them and turning those answers into strategies to grow your business.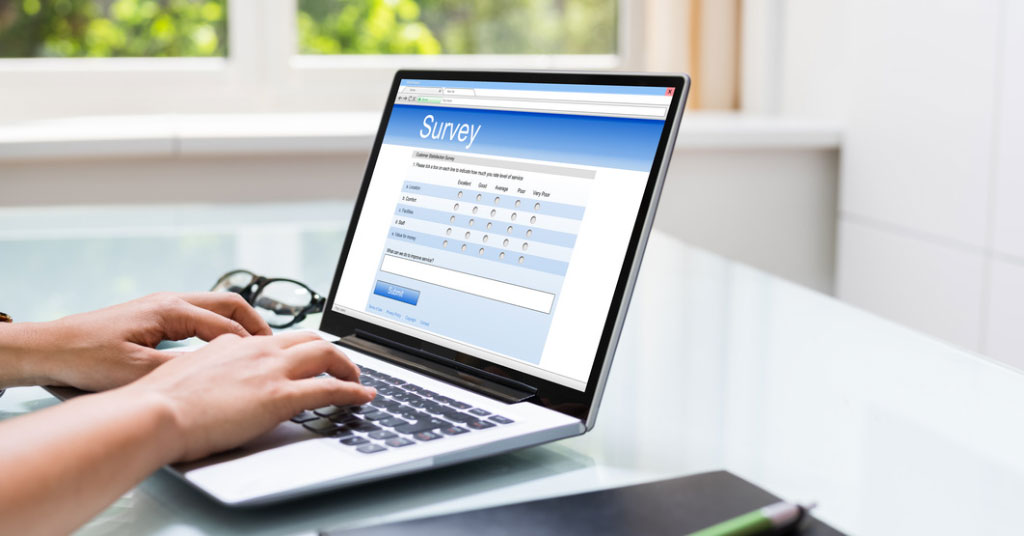 Payroll Management Software
One way to reduce cost and increase business efficiency is to swap an old, obsolete payroll system for a payroll management software that further simplifies your payroll process. If your company relies on too many HR systems to process payroll, it's time to consider an HR software that consolidates all the payroll processing steps in one system.
In the market, there are many such tools providing various levels of automation and Talenox is one of them. Such online tools don't just eliminate the need to keep switching from one program to another, it also eradicates the frustration of extracting data from one system to the next. For instance, a cloud-based payroll software like Talenox can automatically take care of your tax calculations every time you process payroll. This eliminates the need to revisit the payroll numbers and re-key the same data in a separate system for employee income tax filing.
Businesses can also consider improving on an existing system to be more digitised and integrated; this is possible if the existing system offers and is open to a variety of integration options.
For instance, your company may be processing payroll in a cloud-based software while manually keeping track of employee timesheets. Thankfully, there are online tools that allow your time tracking and payroll system to talk to each other for faster and more accurate payroll processing; like the Deputy-Talenox integration.
Empowering Your Employees in the Transformed World
It goes without saying that digital literacy is vital in today's workplace. Equipping your employee with the ability to use digital technologies to carry out tasks is going to define your productivity and success (as well as that of your company). People are generally open to learning; however, new technologies often seem intimidating.
By providing a continued learning program in preparation for the next normal, a business can ensure that every employee has the appropriate level of digital knowledge. This can include using Google Docs and other online collaboration tools. The program can help employees stay updated on important digital topics such as cloud computing and cybersecurity.
You can turn to external sources such as UOB BizSmart which offers a suite of digital solutions, designed to help businesses through their digitalization journey in achieving greater efficiency and savings.
By improving digital literacy and productivity in the workplace, you empower your employees to progress within your company. This not only ensures better self-worth and job satisfaction for employees, but also employee loyalty and retention.
To learn more about Talenox , click here. For more information, please contact us at bizsmart@uobgroup.com.
IMPORTANT NOTICE AND DISCLAIMER
The information contained in this publication is based on certain assumptions and analysis of publicly available information and reflects prevailing conditions as of the date of the publication. Any opinions, projections and other forward-looking statements regarding future events or performance of, including but not limited to, countries, markets or companies are not necessarily indicative of, and may differ from actual events or results.
The views expressed within this publication are solely those of the author's and are independent of the actual trading positions of United Overseas Bank Limited, its subsidiaries, affiliates, directors, officers and employees ("UOB Group"). Views expressed reflect the author's judgment as at the date of this publication and are subject to change.
UOB Group may have positions or other interests in, and may effect transactions in the securities/instruments mentioned in the publication. This publication is not an offer, recommendation, solicitation or advice to buy or sell any product or enter into any transaction and nothing in this publication constitutes accounting, legal, regulatory, tax, financial or other advice. Please consult your own professional advisors about the suitability of any transaction/ investment product/securities/ instruments for your investment objectives, financial situation and particular needs.
UOB Group may have also issued other reports, publications or documents expressing views which are different from those stated in this publication. Although every reasonable care has been taken to ensure the accuracy, completeness and objectivity of the information contained in this publication, UOB Group makes no representation or warranty, whether express or implied, as to its accuracy, completeness and objectivity and accept no responsibility or liability relating to any losses or damages howsoever suffered by any person arising from any reliance on the views expressed or information in this publication.
This publication has not been reviewed by the Monetary Authority of Singapore.