Small businesses can make a significant social and environmental impact, and there's never been a better time to develop business sustainability goals.
Increasingly, driving a sustainable business can benefit both the planet and your bottom line. One in three ASEAN consumers today is willing to pay a premium for sustainably-sourced products and services. As an SME, you can elevate your brand by championing change, building the future of ASEAN for the next generation, and generations that follow.
Yet for many SMEs, getting started on the sustainability journey can seem daunting. In the ASEAN SME Transformation Study 2022 by UOB, in collaboration with Accenture and Dun & Bradstreet, "high initial costs" emerged as the top barrier to sustainability for ASEAN SMEs. 60 per cent cited costs like training and research as a critical challenge, while another 48 per cent saw lack of know-how as an obstacle to progress.
In this short guide, we break down how SME owners can take the first step to embrace sustainability in a beginner-friendly way.
What does sustainability mean for small businesses?
Simply put, doing business sustainably means minimising a company's negative impact on the environment and community as a whole. Businesses must strive to balance financial goals with a responsibility to society.
The United Nations has outlined 17 well-known Sustainable
Development Goals (SDGs) as a framework for a sustainable future. SMEs can make a meaningful difference in many of these goals, from 'responsible consumption and production patterns' to 'decent work and economic growth'.
Here's an overview of how to boost sustainability through seven key steps in your business value chain.
1. Business innovation
For SMEs across ASEAN, "developing new business models, products, and services" is top-of-mind when going sustainable. 57% of SMEs highlighted this as a priority in UOB's ASEAN SME
Transformation Study 2022.
To innovate more sustainable business models, you can start by broadening your understanding of the stakeholders you create value for. Rather than considering key stakeholders like investors and customers, broaden your considerations to include stakeholders involved in your business value chain, and the impact of your business operations on the environment and local communities.
Next, consider business sustainability and other ESG factors in your product innovation process. For instance, you can consider:
Designing products or services that support the involvement and economic progress of local communities and marginalised groups
Extending each product's useful life to minimise waste
2. Sourcing
SMEs are an inevitable part of the value chains of multinational corporations (MNCs). Not only will an SME's performance impact the large corporations they cater to, but SMEs will also be under the same scrutiny when it comes to responsible supply chain practices. And as companies ramp up their commitments to the Global Goals, an SME's sustainability performance will be part of the supplier assessment metrics of large corporations.
While large corporations are taking concrete steps to help SMEs strengthen their ESG capabilities, SMEs can also jumpstart their own green initiatives. For your raw materials, switch to suppliers that align with international sustainability standards. Some important factors to consider include:
Do they source raw materials responsibly?
Do they use clean energy?
Do they uphold ethical working conditions and fair wages for workers?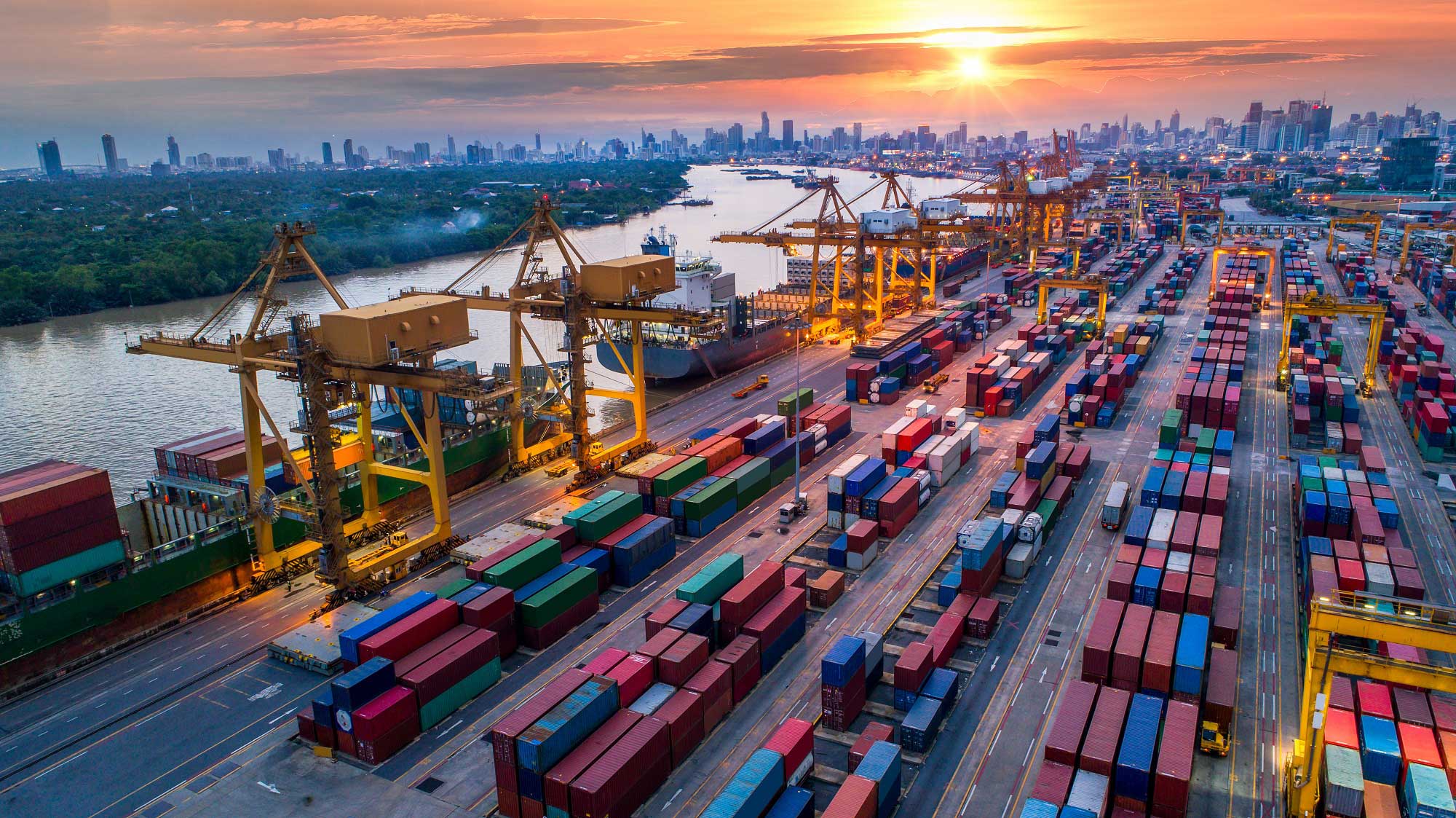 If you want a more in-depth assessment, UOB's sustainable finance frameworks help companies evaluate their impacts throughout the value chain and strengthen their supply chain resilience with support from accredited assessment parties.
UOB's Green Financing Framework for Circular Economy, for one, helps SMEs qualify their business activities for the '5Rs' of the circular economy: reduce, reuse and recycle waste materials; reuse and repair products to restore their functionality; and remanufacturing to create new products with different functionalities. UOB's Green and Sustainable Trade Finance and Working Capital Framework, on the other hand, provides short-term working capital financing for sustainability-linked projects and initiatives.
3. Supply chain
Global supply chains account for the majority of the world's carbon emissions, owing to the energy consumed by shipping, storage, temperature control and refrigeration. To improve this situation, we must also improve the corporate sustainability profile of SMEs involved in the global supply chain.
Sourcing locally can eliminate much of these carbon miles, all while supporting the development of local communities. Additionally, SMEs must also be equipped to measure and manage their impacts at different points in the value chain.
The UOB Sustainability Compass provides SMEs with a customised report, with clear and actionable insights based on their sector, business maturity, and stage in the sustainability journey. The simple online tool has helped businesses track their carbon emission levels, identify key impacts on the supply chain, and pinpoint exactly where they are on their ESG journey.
4. Packaging
Packaging generates massive amounts of single-use plastic, clogging up landfills and polluting the environment. The good news is that recyclable and compostable alternatives are readily available these days. Here are some starting points to tackle:
For F&B businesses:
Make your deliveries sustainable with paper bags, biodegradable cutlery, and recycled paper napkins
Use discounts to incentivise customers to bring their own takeaway containers
Limit the number of condiments, napkins, and utensils you give out to avoid waste
Charge a "green fee" or an "environmental fee" to customers who ask for additional bags, napkins, or utensils
For retailers:
Drop the packaging completely and embrace 'naked' products
Encourage customers to bring their own shopping bags
Charge a "green fee" or an "environmental fee" to customers who ask for additional plastic shopping bags
Offer discounts to incentivise customers who bring their own shopping bags or re-use plastic shopping bags
Offer a returns program for empty shopping bags and product containers
Switch to more affordable biodegradable packaging and shopping bags, usually made from non-petroleum products such as corn starch
5. Waste
With the help of digital tools, waste management does not need to be arduous for SMEs. These are some solutions for common pain points that you can adopt:
For F&B businesses:
Use inventory management software to help monitor your ingredient stock levels and avoid overstocking your kitchen
Control portions to reduce excess leftovers. For instance, salads that typically go untouched by customers in a set meal can be eliminated.
Improve food security in your local community by donating leftover ingredients to charities
For retailers:
Donate products that are produced in excess and share them with those who may have a need
Conduct upcycling programmes to encourage customers to trade in their old products, which you can then recycle or donate
Tap into digital solutions like UOB BizSmart to manage inventory and optimise stock levels
6. Hiring
Sustainability encompasses socially conscious goals, such as reducing inequality and promoting employment for all. You can advance your sustainability strategy by hiring inclusively, enabling you to tap into talent from all walks of life.
Adopt inclusive hiring practices such as:
Provide inclusive benefits like flexible scheduling and gender-neutral parental leave
Put together a diverse interview panel with employees of different backgrounds
Leverage sustainable business hiring programmes such as UOB's The Unlimited, which connects businesses to differently-abled talents, together with partners SG Enable and social service agencies
7. Energy
Achieving energy efficiency can help SMEs cut costs in the long term while reducing their carbon footprint.
For F&B owners, investing in energy-saving appliances can go a long way – for instance, refrigerators certified energy-efficient, convection ovens, and electric fryers. Install low-flow spray valves to save water, and perform regular maintenance on your appliances to keep them running correctly. During the day, you can also take advantage of natural light over artificial lighting to illuminate your space.
For retailers with a brick-and-mortar space, install energy-efficient lighting like LEDs and lighting sensors to reduce your electricity bill.
Partner with sustainability leaders
In understanding such needs, UOB has simplified sustainable financing for business through a three-pronged approach:
Simple Sustainability Framework, where our clients can access dedicated resources and specialists to provide support – from initial assessment, to financing, to ensuring compliance with ESG regulations.
Customised green financing solutions for SMEs, which include programmes like U-Energy, U-Solar and U-Drive to cater to SMEs' green financing needs across various industries.
Capacity-building, which provides our clients with industry insights, tools and connections with industry partners to continue progressing in sustainability.
Ready to get started? Visit UOB's Sustainability Compass to learn more about how you can chart your sustainability journey with confidence and build a more resilient business.
Want more actionable insights to jumpstart your business's sustainability journey? Download UOB's ASEAN SME Transformation Study 2022. Done in collaboration with Accenture and Dun & Bradstreet (D&B), the study gathered insights from over 1,500 regional SMEs, gleaning effective strategies for business expansion, digitalisation and sustainability.