For SMEs in ASEAN, 2021 was a year of mixed fortunes, with COVID-19 recovery efforts advancing at different rates across the region. Whilst businesses looked expectantly towards 2022 as a year of renewal, markets were plunged into fresh upheaval with the recent Ukraine conflict. Regional SMEs now find themselves facing significant geopolitical uncertainty, elevated inflation and ongoing supply chain and workforce disruptions.
As these pressures converge, businesses across the region need to constantly adapt to remain competitive. To help ASEAN SMEs gain insight into the strategies taken by their peers, UOB, Accenture and Dun & Bradstreet (D&B) have collaborated on the ASEAN SME Transformation Study. Concluded at Q1 2022, our online survey captured insights from 1,500 SMEs in five key ASEAN markets: Singapore, Indonesia, Malaysia, Thailand and Vietnam.
Here is a glimpse of the key insights: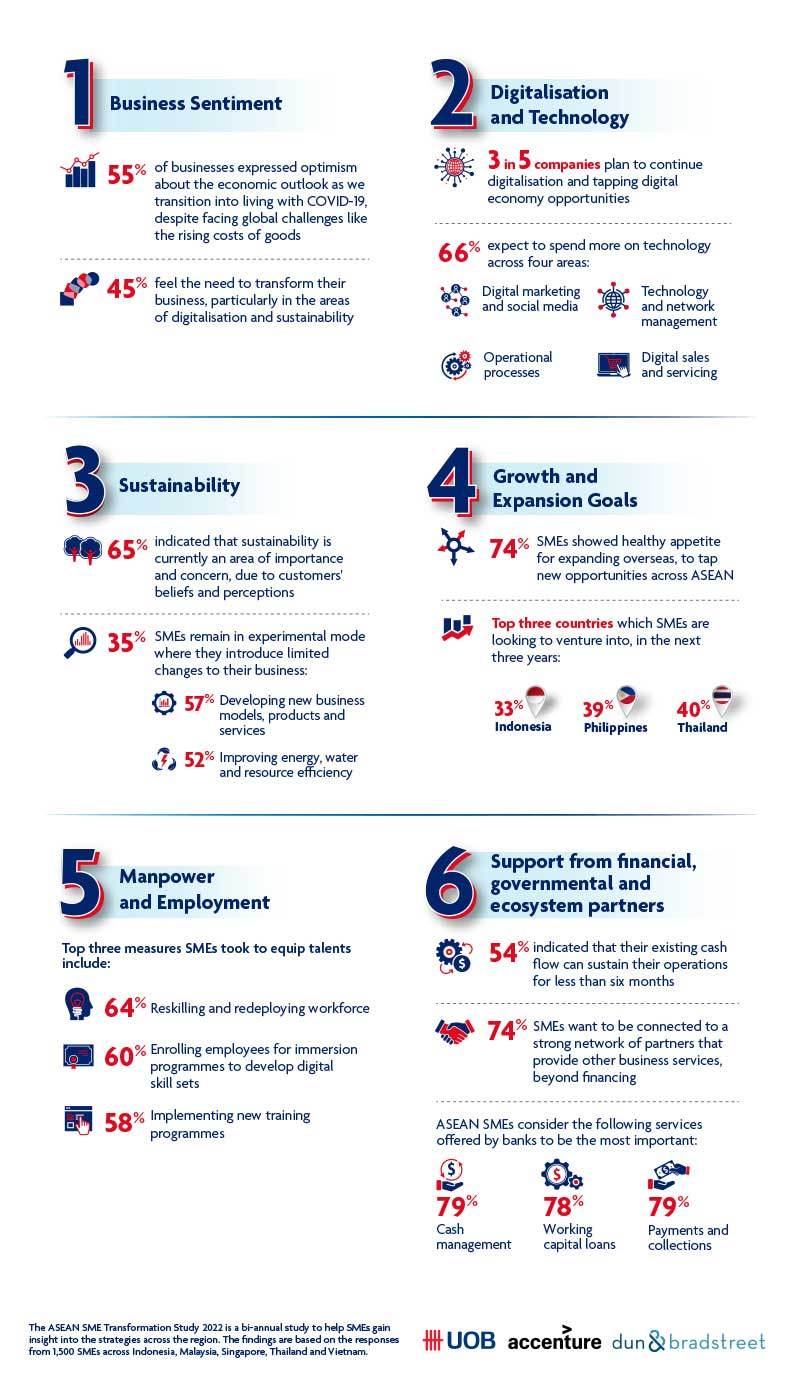 The report also outlines strategies that SMEs can adopt for business growth, along with the latest outlook for ASEAN region.