We know that starting your own business is the beginning of a long-term commitment. From registering your business and acquiring the right licenses to choosing the right business banking account and digital tools, you need to cover all the bases. Before you begin to reap the rewards, here's a checklist on several aspects you'll need to consider and tips on how to sustain your prospective business.
1. Understanding the necessities before registering your company
More often than not, entrepreneurs have the business ideas in mind but struggle when it comes to the administration behind the initial start-up. Questions from how you register your business to a more complex understanding of regulations and taxations are some of which you will face once your business is up and running.
A helpful resource to understand Singapore's regulations is through the Accounting and Corporate Regulatory Authority (ACRA), which provides essential information you need to know to set up a business in Singapore.
You can also engage the services of a registered filing agent (e.g. law firm, accounting firm or corporate secretarial firm) that can give you advice on your setup and eventually assist you in registering your new business. Some agents and services you can consider would be:
CS Corporate & Advisory Services Pte. Ltd.
2. Your business structure: Assess available capitals and potential risks
Generally, there are three common business structures for you to consider. These models work differently so you'll need to consider your working capital sources, asset protection, operational workload and your appetite for risks and liability that fit your business model and objectives.
Sole Proprietorship - A business owned by a single person or company. You have full control but are personally liable for business debts and losses.
Partnership - A business formed by 2 to 20 partners. Partners share the workload of running a business but are liable for losses incurred by other partners. There are also Limited Liability Partnerships and Limited Partnerships that create a separate legal entity and limit the liability of partners involved.
Company - A business entity with its own legal identity. It costs more to set up and maintain but protects business owners from debts and losses.
"Choose the right business structure to ensure that you will set up an organisation that not only matches your business needs - but also shield you from personal liability."
3. Choose a business banking account that meets SME needs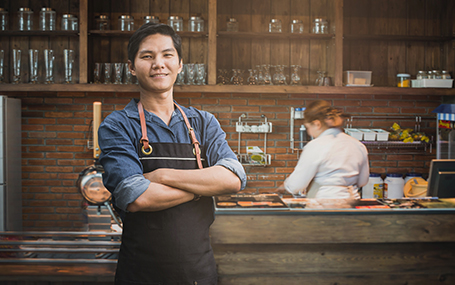 Select a bank that is able to provide essential long-term services and evaluate the costs involved so you will be able to justify the affordability based on your business needs. Compare the maintenance costs of different business banking accounts in the market and consider services such as round-the-clock banking, market insights, and risks forecasts.
The UOB eBusiness Account has no monthly or annual fees and is one of the most wallet-friendly business banking accounts in the market, with a manageable minimum balance requirement of S$5,000. The account comes with free access to business internet banking service, BIBPlus, with free eAlerts on your transactions and 100% rebate on bulk payroll transactions done online.
"Survival is key in the early life-cycle of your business. Find a business banking account that is not only value-for-money but offers no frills so that you will not have to chalk up unnecessary fees."
4. Digital tools that alleviate operational pains
Tools that automate manual processes can improve overall productivity, giving you more time to focus on growing the business. UOB BizSmart allows businesses to digitalize processes such as accounting, human resource management, point-of-sales and employee management on a single platform. The UOB Payroll service is provided for free to UOB account holders to handle processes like automating payroll and CPF calculations, and generating itemised payslips in accordance to the Ministry of Manpower (MOM) mandate. SMEs can also sign up for UOB's digital clinics for guidance on using these digital tools to improve their processes.
"Leverage the power of digital tools in order to streamline and automate your business operations, saving you considerable time and money to reinvest in the business and focus on planning for growth."
5. A company culture that attracts people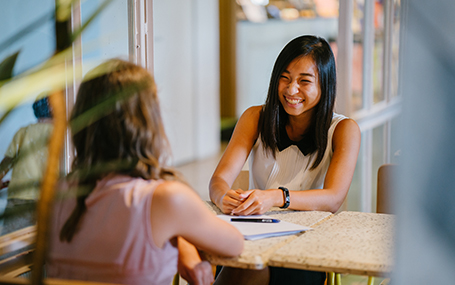 As an SME, attracting talent today can be challenging in the face of today's shortage due to established MNC brands. Invest the time and effort in getting to know what candidates you are looking for because creating a vibrant culture aligned to your vision and work culture is absolutely essential in getting the people you need.
Businesses can start building their potential hires with initiatives like SME Consulting Programme by UOB-SMU Asian Enterprise Institute that connects both the students and the industry practitioners.
Another tip to consider is hiring freelancers as you can assess their portfolio before offering the initial job, this allows you to gauge both work chemistry and the quality of work. Using freelancers also means you do not require a full-time staff and budget for CPF, employee benefits costs, etc. Services such as Zomwork provide a platform to connect with freelancers.
Starting a business is the beginning of a new and exciting journey. Follow these tips for a guided approach to avoid common pitfalls and disruptions and chart your own road to success.