Sparing no effort to support SMEs, UOB offers a suite of solutions to help small- and medium-sized companies translate challenges into new opportunities
SMEs are on the road to recovery, but will need to continue building resilience and scaling their business to stay afloat.
More small and medium-sized enterprises (SMEs) in Singapore are emerging from the fight-or-flight response triggered by the Covid-19 pandemic.
UOB, which banks one in two SMEs, has noticed a pick-up in credit applications from them these days. In fact, by early 2021 – a year after the Covid-19 pandemic began – most of UOB's SME clients had already opted out of the government-initiated moratorium scheme which allowed them to defer loan repayments to banks and are making full repayment.
"The SMEs are much stronger now from a financial perspective; they are thinking ahead on how much they can grow their businesses," says Mr Lawrence Loh, head of Group Business Banking at UOB.
However, they still face some uncertainty when it comes to expansion in the Asean and China markets.
That said, SMEs in industries such as tourism, F&B and construction are not out of the woods yet, he points out.
The SMEs' improved outlook was also reflected in UOB's loans to them. In a Covid environment, loans grew a "decent" 10 per cent in 2021 over 2020, most of it powered by the Temporary Bridging Loan programme that is in partnership with Enterprise Singapore.
Impact of some Budget 2022 measures on SMEs
UOB, a champion of SMEs, has its finger on the pulse of these companies. The backbone of the Singapore economy, they account for 70 per cent of employment and represent 99 per cent of all enterprises in 2020.
Companies big and small have been closely monitoring the new Budget 2022 measures announced by Finance Minister Lawrence Wong on Feb 18. Mr Loh says that SMEs were "pleasantly surprised" at the one-year delay of the planned GST increase to 2023 and the staggered increase in GST rate, rising from the current 7 per cent to 8 per cent with effect from Jan 1, 2023, and going up to 9 per cent in 2024.
"They are already grappling with costs related to labour and energy. The smaller SMEs would not be able to pass the costs to consumers. The delay gives them a respite although they might incur some administrative costs because of the two-step hike. But overall, the delay is a better outcome," says Mr Loh.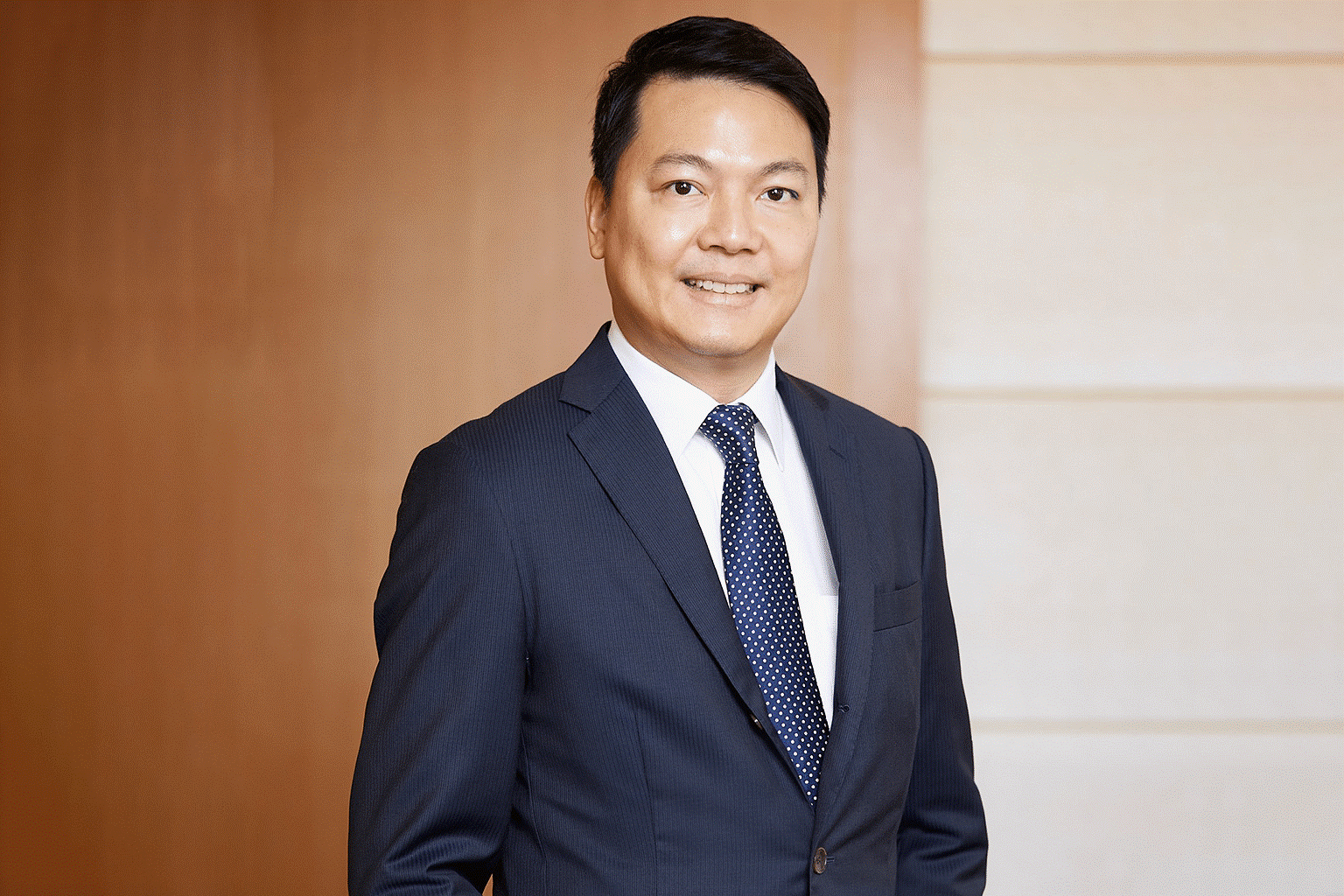 According to a roundtable discussion on the Budget organised by UOB
and The Straits Times last month, panellists said Budget 2022 was about addressing the costs incurred during the Covid-19 pandemic and moving forward steadily into the future.
Sustainability was a big topic with new measures announced to help companies build capacity on sustainability across different sectors and value chains.
Mr Wong had said the carbon tax rate in Singapore will be increased from the current $5 per tonne of emissions to between $50 and $80 by 2030, with the aim for emissions to dwindle to net zero by or around 2050.
The "measured and staged" rise in carbon tax increase will give SMEs time to prepare and comply with the Government's new goal of achieving net zero emission by or around 2050, Mr Loh notes.
"ESG (Environment, Social and Governance) is not a big agenda for them when they have been thinking about survival," he says, adding that UOB is exposing them to various government policies, to prepare them so that they are in a better position to supply goods and services to ESG-certified companies.
Helping SMEs navigate an uncertain economic environment
Over the past eight decades, UOB has been partnering SMEs throughout economic and market cycles, and working with them to build more resilient businesses.
For instance, UOB was quick to swing into action when Covid-19 broke out in early 2020. It was the first bank in Asia to announce S$3 billion of relief assistance to companies. It was also the first to set up a dedicated restructuring task force that actively engaged clients to rework their financial needs.
"We take additional care and effort during difficult times to keep their business afloat. We are a long-term partner, we do not remove the umbrella when it rains," says Mr Loh.
UOB has helped more than 20,000 SMEs across the region to keep their businesses running since the start of the pandemic in 2020.
It was named the World's Best Bank for SMEs at the Euromoney Awards for Excellence 2021 and Global Finance SME Bank Awards 2022, "based on its deep regional connectivity, expertise and support of SMEs to enable post-pandemic recovery and growth".
More than extending credit facilities
SMEs will need to accelerate their digitalisation journey in order to be more nimble, productive and efficient for the post-Covid-19 economy. PHOTO: GETTY IMAGES
UOB goes beyond banking to help SMEs scale their businesses and operate more efficiently. UOB BizSmart, for example, is part of the Bank's beyond banking approach that has been a critical factor in driving SMEs' growth post-Covid-19.
UOB BizSmart is an integrated suite of cloud-based solutions that SMEs can tap to digitalise their operations and enhance productivity. E-invoicing, inventory, accounting and payroll are among the solutions available. More than 16,000 SMEs in Singapore, Malaysia, Thailand and Indonesia have signed on to use the solutions since its launch in 2016.
UOB also has a team of digital associates dedicated to serving SMEs. Mr Loh points out: "It's not just about putting plug-and-play software in front of them. Our digital associates are IT-trained and hand-hold the SMEs on their digitalisation journey."
According to the UOB SME Outlook Study 2022, at least three out of five SMEs have a more positive business outlook, in terms of increased revenue and productivity, after digital adoption.
Making an impact in Asean
In Vietnam, UOB ventured into the e-commerce financing market when it launched UOB BizMerchant in 2019. It is a small-ticket financing solution for businesses operating on e-commerce platforms. The headstart proved prescient when Vietnam had a full pandemic lockdown in mid-2021. It forced more SMEs in Vietnam, of which 80 per cent are already online, to do even more e-commerce.
By the end of 2021, the UOB BizMerchant programme accounted for 25 per cent of the e-commerce lending market in Ho Chi Minh City, Vietnam.
"We are the pioneer in Vietnam to underwrite credit by using the SMEs' actual digital transactions on their partners' e-platforms to assess their credit-worthiness, instead of the regular bank statements," says Mr Loh.
"The 'live' data gives us a good sense on how well they are performing before we grant them a loan," he adds. And with digital data credit approval time is also shortened.
As a form of micro-financing, UOB BizMerchant plugs a gap by serving younger, smaller SMEs which usually do not have access to loans. They are typically under S$1 million in sales and less than three years old.
After a successful launch in Vietnam, UOB BizMerchant was expanded to Thailand and Indonesia.
"Because of our strong franchise in Asean and China and the fact that we take a 'one bank' perspective, we are able to share cross-border experiences and offer good synergy to our customers,'' says Mr Loh.
This article was originally published in The Straits Times on 6 April 2022"