Singapore's Budget 2021 was packed with the smallest details that aimed to make a big impact for an economy still recovering from the global pandemic.
Deputy Prime Minister and Finance Minister Heng Swee Keat's $107 billion Emerging Stronger Together budget was both far-reaching and targeted, zeroing in on helping individuals, households and companies prepare for a life beyond Covid-19.
In fact, a large chunk of help was directed towards small and medium enterprises (SMEs), which had been requesting for help on multiple fronts.
According to our pre-Budget poll, SMEs were particularly asking for an extension of the Jobs Support Programme, Wage Credit and more credits and grants to aid with digital transformation.
And Budget 2021 made it clear that the Government was going to continue supporting the transformation efforts of companies across industries. DPM Heng said the Government will spend $24 billion on over the next three years to help companies across three key areas – credit, costs and change.
Credit
For many companies, cash flow remains a key problem. While things have improved for SMEs, getting through the next few months remain critical.
To help support SMEs in efforts to retain staff, the Jobs Support Scheme, which subsidies part of the worker's salary, will be extended till September 2021 for the hardest hit sectors including aviation, aerospace and tourism.
Companies will also continue to gain access to the Bridging Loan Programme, which aims to not only ease cash flow, but to help businesses pivot and transform for the new economy. Cash flow is a key lifeline for companies and having such a facility will ensure that companies continue to operate and be able to seize new opportunities.
UOB is a key partner in this scheme, extending billions of loans to SMEs which need it most. No collateral is required and the bank will respond on loan application status within 1 business day.
Similarly, the Government is also looking to support high-growth companies that have the ability to scale over the next few years. The Enterprise Financing Scheme – Venture Debt Programme is also another scheme that SMEs can tap on to.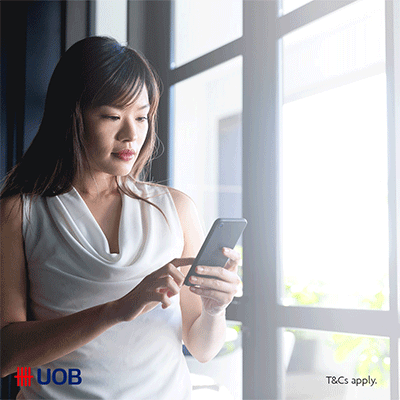 Costs
Human talent is a critical factor of success, something that the Government has clearly acknowledged. SMEs need talent to compete, scale and grow. But for many, human resources remain a big part of their costs.
To this end, the Government extended Wage Credit Scheme to help with immediate cash flow for the hardest hit industries. It is something that many SMEs have been calling for – and DPM Heng has responded with assurance.
Budget 2021 also ensures that hiring of new people will be supported through the Jobs Growth Initiative. The SGUnited Traineeships and SGUnited Mid-Career Pathways Programmes will also go some way to help companies who are keen to hire but worried about adding to permanent payroll.
These are powerful schemes that will assist companies in shaping their human resources as they plan for life beyond Covid-19.
Change
DPM Heng also cast a firm eye to reshaping the economy towards one driven by digitalisation and new technologies.
Our pre-Budget survey also showed that a third of smaller SMEs, with less than $10 million in revenue, have yet to adopt digitalisation in any form. And many of them are looking to digitalise their payroll, accounting, sales and e-payment processes.
UOB's BizSmart programme is one simple way to start taking the first few steps to digitalising operations. It offers a suite of cloud-based solutions to help even the smallest companies manage everyday processes so that SMEs can focus on growing their business.
With the UOB BizSmart – Enterpryze business management solution, companies can take the labourious work out of invoicing and get paid faster by issuing e-invoices with InvoiceNow, a nationwide e-invoicing method by IMDA. The UOB BizSmart – HReasily is a HR management solution that help companies manage staff records, payroll, leave, claims, and attendance in real-time, making it easier to track employees' time and attendance even when they are working from home, and integrate the data automatically for payroll calculations.
With support from the Start Digital programme, SMEs can also pick and adopt any two cloud-based digital solutions offered under UOB BizSmart programme for free, for the first 12 months.
In addition, SMEs will be happy to know that some of the other key schemes such as Productivity Solutions Grant, Enterprise Development Grant will be extended to give more opportunities to help companies transform their processes. These programmes subsidise up to 80 per cent of the funding for programmes that boost productivity through technology and automation. There is also a whole suite of support programmes1 under Budget 2021 to help companies to start thinking about how digital technologies fit into their operations.
This includes the new Chief Technology Officer as a Service which aims to link expertise with SMEs which may not have the scale or resources to support a CTO inhouse and the Local Enterprises Funding Platform.
Budget 2021 supports SMEs looking to embark on transformation to prepare for a brighter tomorrow. UOB will continue being a long-term partner to companies as they move into the future with our suite of value-added solutions that drive digital transformation.