Away from the hustle and bustle of Bangkok, amid lush greenery, is a hardware manufacturing plant.
With its bold, red sign rising in strong contrast to its gentle surroundings, and the chirping of birds competing with the whine of drills and rattling chains, is PW Tech, a distributor and importer of valves and pipe products.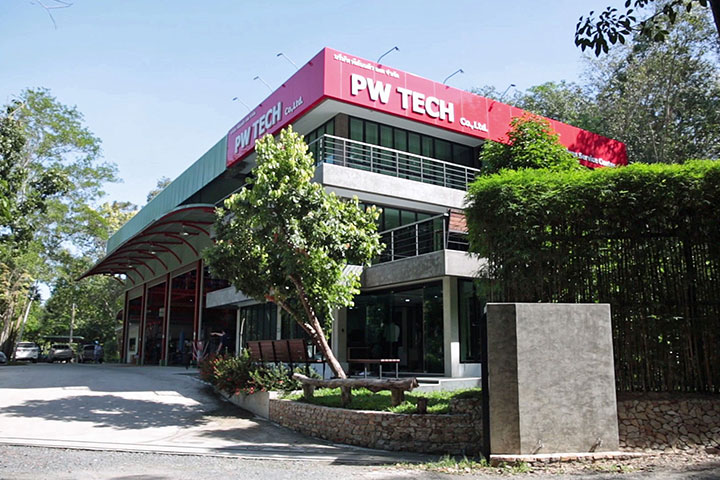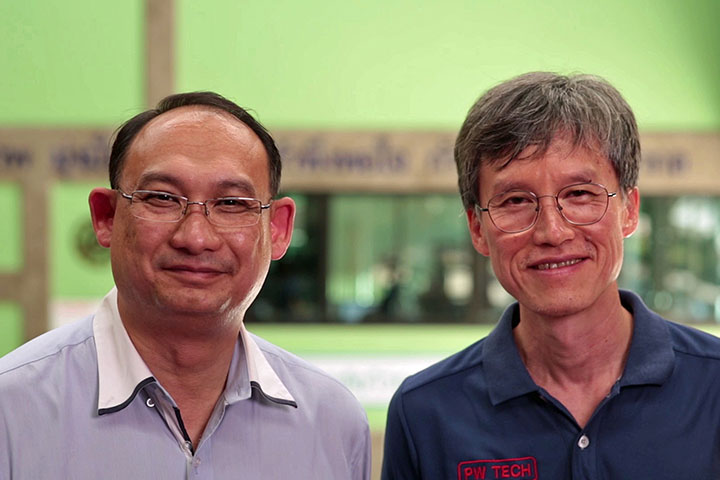 Business partners Panya Tiemmuang and Wanchai Rattamasanaprapai first found common ground in farming. Interest in the fruit farms near Bangkok that Panya's family managed, eventually took a different path.
Through hard work, determination and strong friendship, the two men established a hardware business in 2013.
Everything was kept simple. The company name bears the initials of the proud owners, Panya and Wanchai, and the business was run from Wanchai's home.
"Back then, it was just me and him" a smiling Panya says, as Wanchai picks up the conversation in Thai by adding, "Panya took care of the front. I was in charge of the back office."
"Everything was done by us" continues Panya, "from selling, to customer service, packing, delivering, even sending of invoices and collecting payments."
Calling themselves brothers from different parents, the pair took five years to build the firm from ground up to where it is today.
Located in the Thai center of the chemical and auto industries, PW Tech now employs 36 people in a small but niche business servicing companies in the oil & gas, petrochemical, power plant and shipyard turnkey engineering & construction sectors.
Despite its small size, PW Tech managed to win international contracts to be the authorised representative for a range of testing instruments and products by a dozen American and European manufacturers.
On the Road to Thailand 4.0
Panya and Wanchai scrimped and saved to pour their personal funds to have the workshop in Rayong that was set up in 2018.
"The Americans used to wonder where our money came from" laughs Wanchai as the pair didn't even have a corporate bank account in the early days. Choosing to become customers of UOB after studying half a dozen banks, the owners of PW Tech couldn't be happier. This is especially since the business is now getting its second wind with a digital make-over under UOB's recent Tech My Biz campaign in Southeast Asia.
Both men are keen to become part of Thailand 4.0, the kingdom's digitalisation masterplan, but realize it could be steep learning curve for them.
As Panya explains, "In the past, we didn't have technology, neither laptops nor mobile phones.
"I had to contact about five clients a day, and send them the quotation in the evening. I would rent a computer for 10 baht an hour and use the public phone to call them the next day."
Having since stepped up to investing in hardware and software to run both the workshop and the office, PW Tech are still unclear as to how to evolve into a digitalised business.
According to the 2018 ASEAN SME Transformation Study by UOB, more than 70 percent of Thailand's three million SMEs want to increase their productivity through digital technology. However, as Sayumrat Maranate, Executive Director and Country Head of Business Banking, UOB Thailand points out, many small and medium enterprises in Thailand lack the know-how in harnessing the potential of technology as well as translating technology into benefits for their businesses.
Adding More Tech to PW Tech
Panya and Wanchai who believe strongly in technology, know things must change at PW Tech.
The company's most important information is its customer database and that is now stored on slips of paper that are kept in files.
Both company directors worry the most about losing that information or having a mix-up in orders. "We are looking for software that can help us manage the business" is how Wanchai sums up the solutions that the company wants and needs.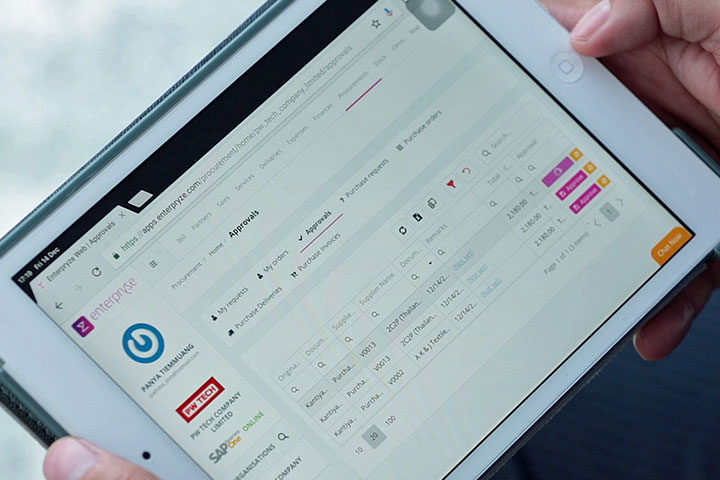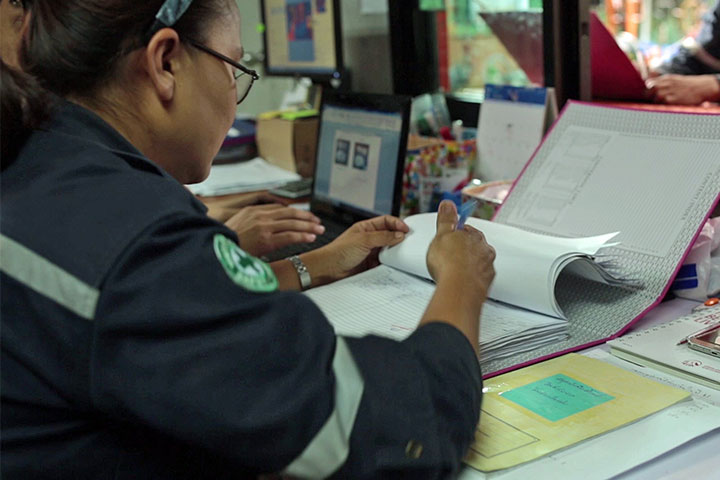 Just like many SMEs in Asia, PW Tech's main challenge in the daily business operations lie in the time-consuming handling of important but repetitive tasks.
"We currently do everything manually… which leads to a scattered data problem" says Wanchai.
Another bug-bear is the purchase request and purchase order workflow. "For an order to reach me, the manager, for an approval takes a very long time" Panya complains.
Then the first set of problems is compounded by the next.
"We have to check our stock manually" says Panya with a frown. Wanchai adds, "Our inventory status is never up to date and that causes problems for the sales department when there is a lack of stock."
With the introduction of UOB BizSmart's cloud solutions, information that was stored on spreadsheets and in files have been moved to a cloud-based system. Apart from clearing up clutter and making sure the information is securely stored, having the data in the cloud means PW Tech can access the information at any time with any device.
With digital solutioning, operations have become faster and smarter.
The sales department can know whether the goods have gone out or not and what is their status.
As for Panya, he's found that "with this (BizSmart) app we can release orders in just one day. And I am able to work anywhere.".
Staff who have been trained to use the UOB BizSmart solutions are also happy, with "convenient" and "simple and easy to use" being used to describe their new way of working.
"UOB BizSmart makes managing the company easier and better" says Wanchai who has met his aim to reduce costs and serve clients better.
That means the next goal for PW Tech - expansion through repair and assembly work and exporting to Asia - is closer to being achieved.
Sign up for any two digital solutions at no cost for the first 6 months under the Start Digital Pack*.
Exclusive to UOB Business Banking Customers.
New to UOB? Learn more about out UOB Business Account.
*SMEs can enjoy free subscription of any two digital solutions from different categories under the Start Digital Pack for a minimum period of 6 months. Start Digital is a joint initiative by Enterprise Singapore (ESG) and Infocomm Media Development Authority (IMDA) under the SMEs Go Digital programme.