After years of struggling through the Covid-19 pandemic and grappling with border restrictions, Singapore companies are now ready to spread their wings abroad again to fuel their long-term growth, according to a recent UOB study.
Singapore businesses are most keen on expanding to mainland China and Asean. The UOB Business (SME & Large Enterprises) Outlook Study 2023 also showed that the level of interest among companies to venture abroad was higher at 75 per cent in 2022 compared with 54 per cent in 2021.
The interest in Asean is not surprising, as Singapore companies are well-positioned to capitalise on the region's growth, says Mr Sam Cheong, head of group foreign direct investment (FDI) advisory and network partnerships at UOB.
Southeast Asian markets have seen an influx of FDI as multinational corporations (MNCs) diversify their supply chains and look to capture a share of the region's growing middle-class consumers.
"Things have really changed on the ground. The global supply chain has reconfigured itself from just-in-time to just-in-case, so more companies are diversifying their operations to have the assurance that they will be able to respond to future disruptions," explains Mr Cheong, noting the impact of the Covid-19 pandemic and geopolitical tensions.
"As such, we are seeing more companies moving into Asean, and our Singapore small and medium-sized enterprises (SMEs) should be able to benefit and participate in that trend."
He notes that Vietnam, Malaysia and Indonesia are the top countries in Asean for Singapore businesses looking to expand in the region.
Opening doors to new markets
Singapore companies looking to venture abroad often face challenges in understanding their target market's local regulatory environment and business landscape. This is especially true for SMEs with limited resources. Other potential obstacles include gaining access to financing and having the know-how to take advantage of local incentive schemes.
To help them address some of these issues, UOB's FDI advisory unit was set up in 2011 to support companies in setting up regional operations in Asia, leveraging the bank's financial solutions and connections with government agencies, trade associations and professional services providers.
Today, UOB has 10 FDI Centres across Asia, including Malaysia, Thailand, Indonesia, India, Vietnam, China and Japan, and is looking to expand its network further. The unit acts as a one-stop shop for companies needing assistance, providing not only advice but also access to networks and experience built up over a decade of operating in the region.
Since its inception, the FDI advisory unit has supported over 3,800 companies in their cross-border expansion into Asia. By helping these companies with their internationalisation activities, UOB has also enabled the creation of more than 176,000 job opportunities, largely across Asean and Greater China. It is looking into continuing its efforts in the long run through facilitating more FDI into the region.
Bridging partnerships among businesses
UOB is also a strategic partner of the Singapore Business Federation (SBF) in the GlobalConnect@SBF initiative. In this role, the bank works with the SBF to connect local SMEs to distributors in the region.
In addition to cross referrals, both UOB and SBF have also partnered each other for in-country business activities such as hosting networking sessions, as well as business matching sessions for SBF-led mission trips and overseas market workshops.
One beneficiary of this effort is Singapore-based Websparks, a specialist in web design and implementation projects. GlobalConnect@SBF partnered with UOB's FDI advisory unit to help the firm set up a regional office in Vietnam to take advantage of the country's pool of technology talent. The company has successfully implemented projects for multiple Singapore government agencies, institutes of higher learning and non-profit organisations, among others.
Mr Ng Chee Chiu, project director of Websparks, says: "Websparks has benefited greatly with UOB as our banking partner in Vietnam, as their local expertise has eased us in the setup of Công Ty TNHH Websparks Việt Nam. With their advice, we have been able to comply with Vietnam's regulatory requirements. We look forward to the continued partnership with the UOB team as we seek to grow Websparks further."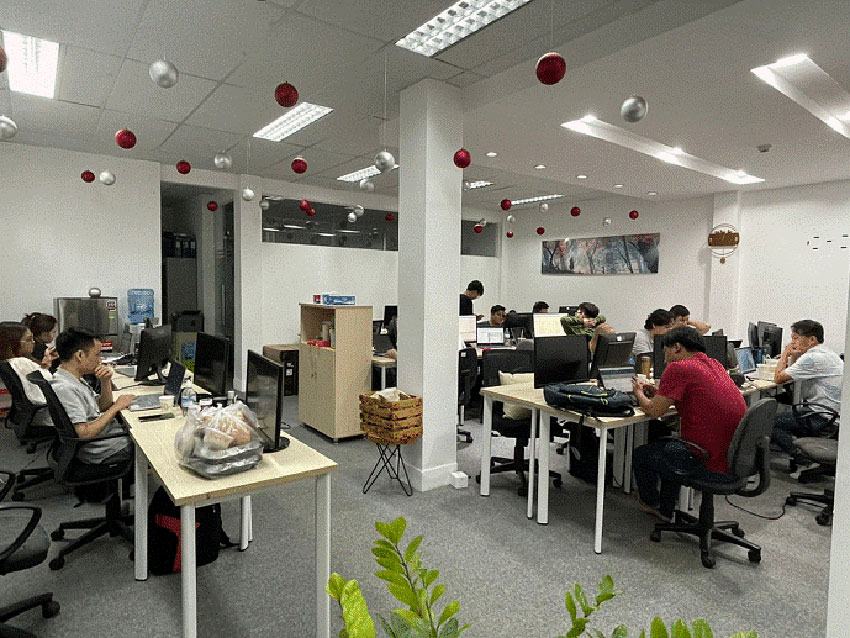 Building SMEs' capabilities
SMEs looking to expand overseas will likely welcome enhanced measures unveiled in Singapore's Budget 2023 that are designed to help them develop new and relevant capabilities. These include the Enterprise Innovation Scheme, SME Co-Investment Fund and Singapore Global Enterprises initiative.
Mr Cheong urges SMEs to take full advantage of the measures announced in the Budget to grow their businesses abroad and capture opportunities in fast-growing markets such as Asean as these capabilities will be the key for companies to innovate and internationalise. The region attracted some US$174 billion in FDI in 2021, according to the latest Asean Investment report.
Beyond the Budget schemes, Mr Cheong notes that it would be useful to establish business matching programmes to encourage corporates to partner with local SMEs, leveraging each other's complementary strengths to expand into regional markets.
Creating a roadmap to sustainability
UOB is also committed to supporting Singapore companies on their sustainability journey – given its growing salience among enterprises.
According to the UOB Business Outlook (SME & Large Enterprises) Study 2023, only 38 per cent of businesses have implemented sustainability practices, while the rest are either unaware or still discussing the matter.
To assist companies in taking their first steps towards becoming sustainable, UOB introduced the Sustainability Compass in 2022. This innovative tool generates a customised report for SMEs, based on their sector and level of sustainability maturity, including sustainable financing solutions.
SMEs can use the Sustainability Compass to gain a deeper understanding of how sustainability can impact their business and to identify opportunities for making progress on this front.
"The Sustainability Compass is the first step for SMEs who want to better understand where they are now, identify the gaps and access the right financing solutions to advance on this important journey," says Mr Cheong.
"After all, SMEs should seek to embed sustainability in every aspect of their business operations which is pivotal to their long term success."
This article was originally published in The Straits Times on 29 March 2023.