Priming your Business for Sustainable & Sustained Growth - Leadership & Legal Perspectives
by UOB-SMU Asian Enterprise Institute
Business growth and expansion is no doubt the focus of every business owner, young or experienced. However, for SMEs to achieve sustainable business growth, it is not just about having a good idea, aggressive sales (make no mistake it IS about sales) but much more.
Questions to be answered:

Do you have the right business development framework? Are your people motivated and empowered to be the right spokespersons for your company? Do you have a commercially feasible plan?

Do you have the right talent development and retention framework? How do you ensure that you not only bring in the right people, but develop people to their full potential and to stay with you in the long run? Particularly in this day and age, how do you ensure your company survives the "Great Resignation"?

Do you have the right legal framework? Are your contracts watertight and fair / favourable to your company? What happens if a contractual dispute arises? What are certain contractual considerations that you may not have taken into account?

Francis Chan and Mark Cosgrove once again put on their dual hats as professionals and business owners to bring their unique perspectives to the question what the owners and leaders of SMEs should be doing to ensure sustainable and sustained growth. Developing the right business is a function of who you hire and how you incentivize them to produce the results you're seeking. This seminar will help you create great business from the ground up so that when you grow, everyone wins.
Speaker Details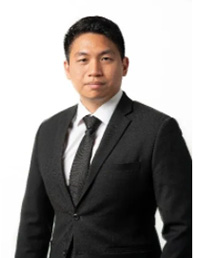 Mr Francis Chan,
Executive Director, Titanium Law Chambers LLC
Francis is the co-founder and Executive Director of Titanium Law Chambers LLC (TLC). He is a trained litigator and an employment law specialist. As the head of the employment law team in TLC, Francis advises clients of all levels ranging from SMEs to MNCs on contentious and non-contentious employment-related matters and on Singapore's labour statutory and regulatory frameworks.
On the contentious front, Francis regularly represents institutional employers and their stakeholders as well as C-suite / management level employees in disputes at various levels including engaging with the MOM / CPF Board / TAFEP on clients' behalf as well as before the Court of Appeal, High Court and State Courts. He is also experienced in advising on and litigating cases relating to the breaches and enforceability of employment contract clauses including non-competition / non-solicitation clauses and confidentiality clauses.
When not embroiled in a legal fight, Francis also provides strategic advice to companies to ensure that the "house is in order" – for example, reviewing key employment documents such as contracts, handbooks and incentive schemes, conducting training for top management and employees, and conducting HR audits to identify gaps and areas of potential non-compliance. Francis also frequently gets involved in conducting internal investigations against employees for alleged misconduct, dismissal of employees and conduct of manpower restructuring and retrenchment exercises.
Francis' practice philosophy is that the employer-employee relationship should not just be approached from the legal but also a "human" perspective. This creates a win-win situation enabling employers and employees to create the most value out of their relationship and prevent costly disputes. In addition to his legal practice, Francis also teaches the Employment Law and Industrial relations course at the Singapore University of Social Sciences as associate faculty.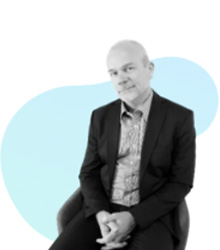 Mr Mark Cosgrove
Managing Director, Proaktiv Asia
With more than 25 years in business, and the last 14 as a senior Learning and Development (L&D) professional, Mark Cosgrove works with organizations to drive business excellence at all levels. Mark is an expert at developing and leading training interventions that help firms grow business; and grow leaders. As a Master Trainer, specializing in experiential training and coaching, Mark has delivered training that drives employee and leader engagement.
Working in Hong Kong and Singapore for 14 years, Mark has worked with the major industries who make these hubs their home base; including Law, Banking & Finance, Engineering & Construction, FMCG, Civil Service, as well as Hotels & Hospitality. In addition to designing and delivering training to clients, Mark is master trainer and has trained and certified hundreds of trainers across Asia.
Mark is the Managing Director of PROAKTIV Asia*, the pioneers of the Transformation-In-Action training concept which allows for efficient and effective training interventions. Our clients understand that business growth and transformation.