Annual Report 2017
Community
Giving back to the communities in which we operate is fundamental to us. Our deep understanding of the markets in which we operate enables us to appreciate the interests of the local communities and we are steadfast in our support of their social and economic development. Guided by our values of being Honourable, Enterprising, United and Committed, we contribute to these communities holistically through philanthropy, partnerships and employee participation, and by being inclusive. Our programmes connect people, strengthen bonds and enrich lives through art, children and education.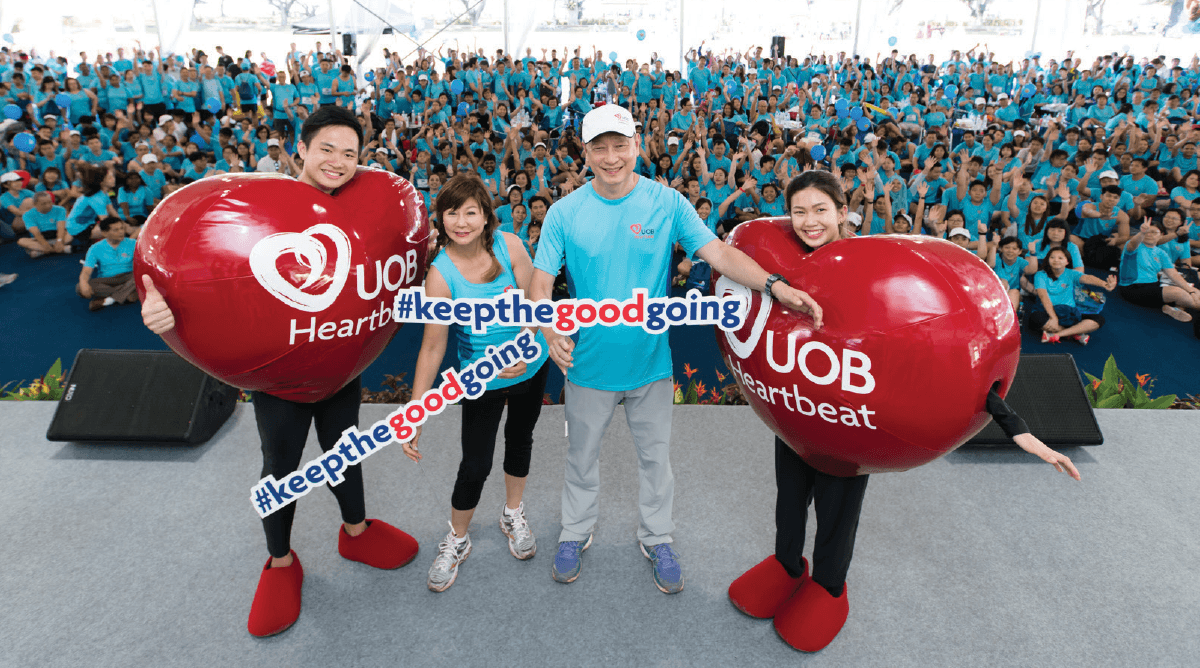 2017 Highlights
More than 61,000 hours volunteered by our colleagues for our UOB Heartbeat Corporate Social Responsibility Programme across our key markets of China, Hong Kong, Indonesia, Malaysia, Singapore and Thailand – an increase of 23 per cent over 2016;
More than 14,500 of our customers, colleagues and their families participated in the UOB Heartbeat Run/Walk fundraising event held simultaneously across the region;
Championed Southeast Asian art and artists through the 36th UOB Painting of the Year competition and international art fairs, drawing people across the region closer together as one community;
Launched art outreach initiatives for award-winning artists to share their experiences with and inspire more than 2,400 students studying art in Indonesia, Singapore and Thailand;
Trained 330 colleagues and business partners in Thailand on art theories, so they could serve as volunteers for a 10-week art workshop for the visually-impaired under the UOB Please Touch art programme;
Developed young minds through education and financial literacy programmes across the region;
Recognised as the Champion of Good 2017 (inaugural awards) from the National Volunteer and Philanthropy Centre for being a catalyst of change for corporate giving; and
Facilitated funding for, and invested in, companies in the region and encouraged them to improve their environmental, social and governance considerations.
Ensuring Sustainable Economic Growth
Keeping the Good Going Through UOB Heartbeat
Festive Fundraising by Commercial Banking Colleagues
Standing Tall to Help Others
Receiving Recognition From the Community