Enjoy up to 1.3% p.a.* on USD deposits
Simply open a new UOB Global Currency Premium Account with Fresh Funds deposit of USD50,000.
Promotion ends 29 December 2017.

*Terms and conditions apply.


Enjoy 1.15% p.a.* on a 10-month Singapore Dollar Fixed Deposit
Promotion ends 30 December 2017. *Terms and conditions apply.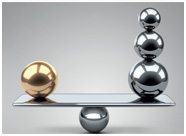 The UOB 'Smart Risk' Approach
At UOB, our unique 'Smart Risk' approach to wealth management places emphasis on helping you achieve your personal priorities and goals. We pride ourselves in helping you understand the risks involved in any investment decision, as well as helping you identify your risk tolerance.