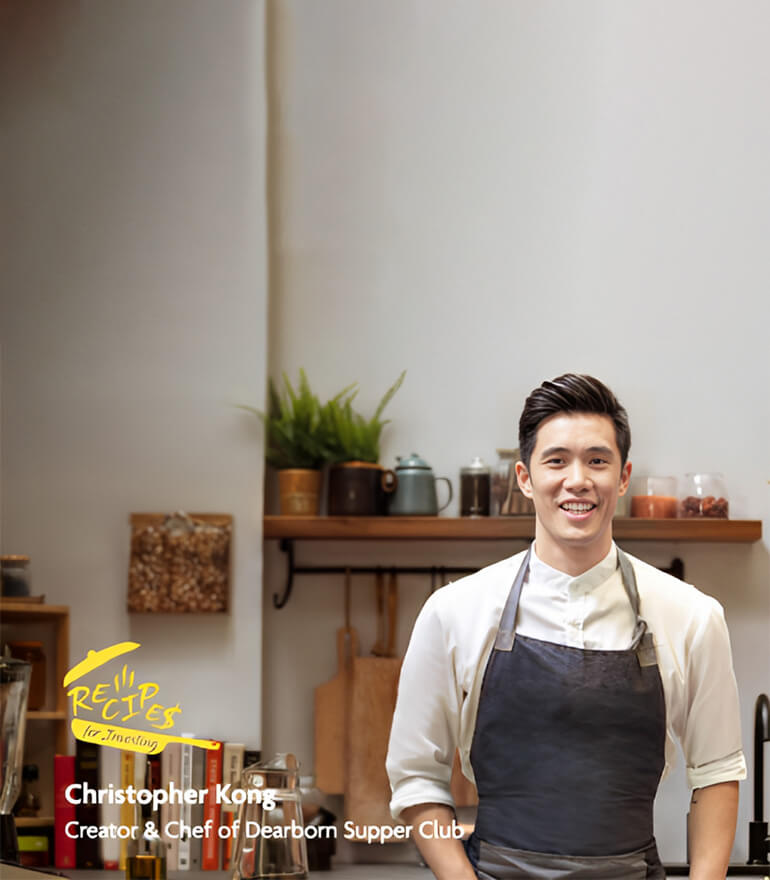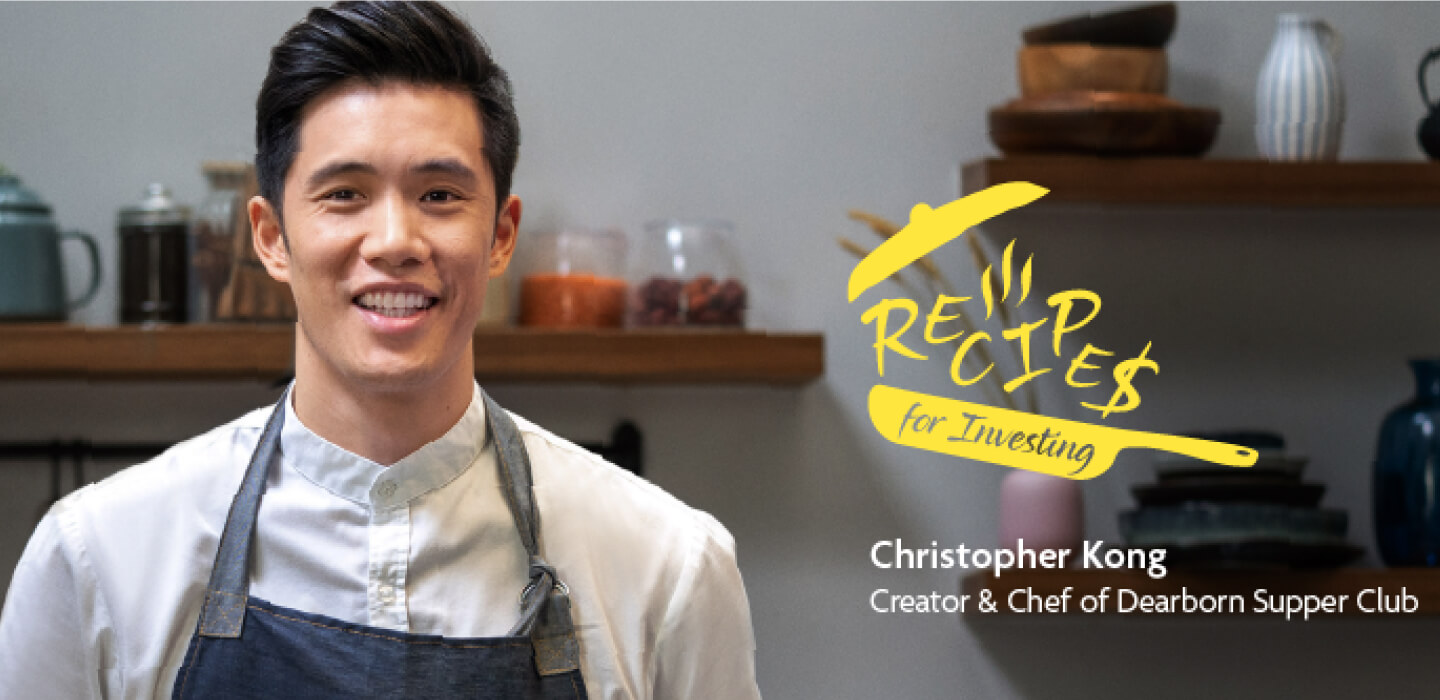 Featured chefs
Our Recipes for Investing series serves up investment concepts in easy-to-digest portions, while introducing dishes you can whip up in your kitchen just as easily.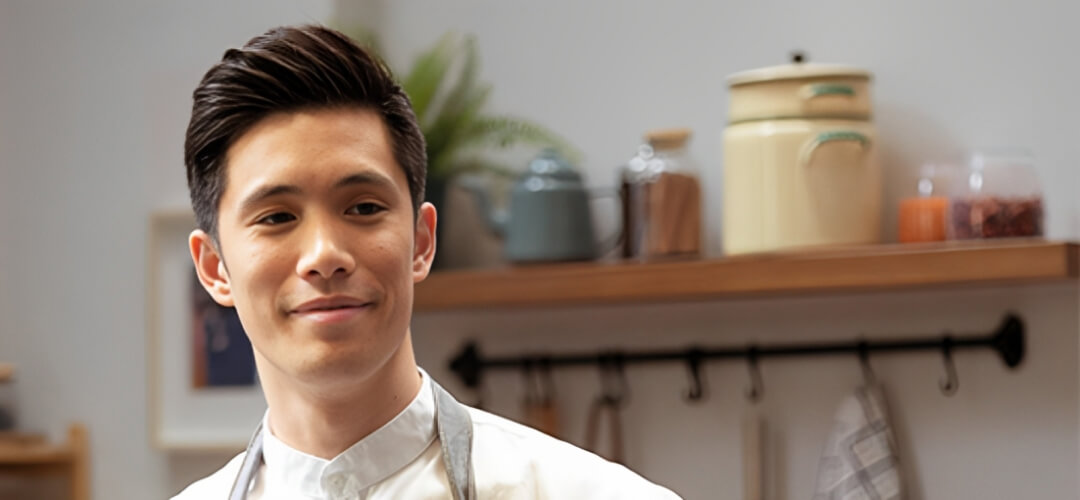 A native of the United States, Christopher Kong has cooked with some of the most discerning chefs in the world, including Daniel Humm in New York City and Tetsuya Wakuda in Singapore.

Read more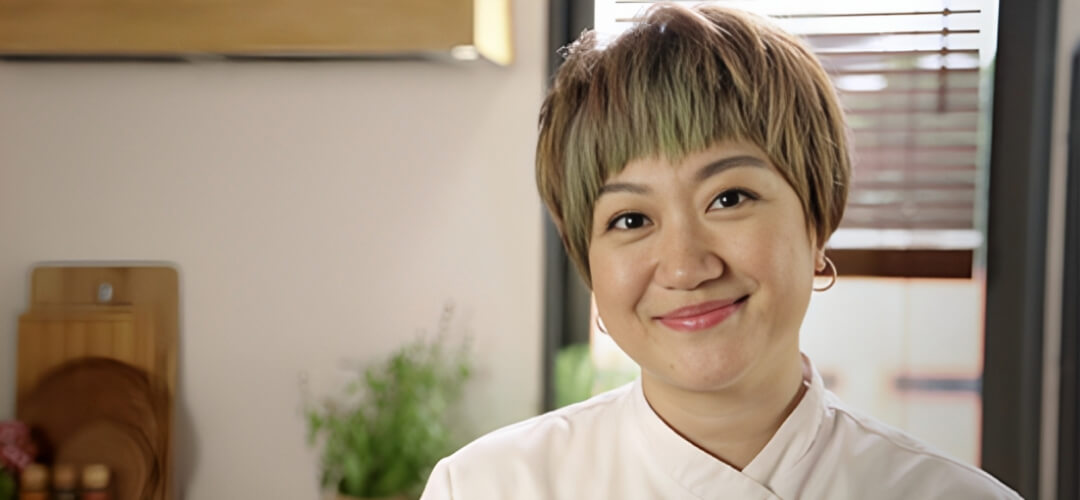 A former banker, Petrina graduated from the prestigious California Culinary Academy and immediately began cutting her teeth at Michelin-starred restaurants such as Atelier Cren, Bouchon and Spruce in the United States.

Read more


Our recipes
Watch our content series to pick up tips and tricks that apply for both investing and cooking!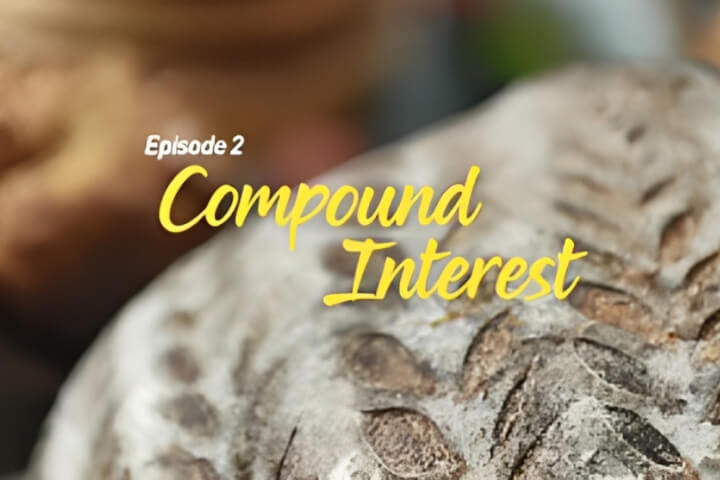 Season 2 Episode 2: Compound Interest x Sourdough
A little flour here, a little water there – give it time and watch the mixture grow into a beautiful sourdough starter.

Similarly, a little goes a long way with time when it comes to compound interest. The power of compounding turns a small sum of money into a substantial amount given a long enough time horizon.

Find out more

Get in touch
Get in touch
Call our 24-hour UOB Wealth Banking hotline at 1800 222 1881 (Singapore) or +65 6222 1881 (overseas).
For existing Wealth Banking clients
Tap on the Wealth Banking icon on your home page on the UOB TMRW app for your Relationship Manager's name and contact details.
Start a Wealth Banking relationship with us
Sign up as a Wealth Banking client with a minimum of S$100,000 (or its equivalent in a foreign currency) in qualifying assets under management.
Leave us your contact details and a Relationship Manager will contact you.
Deposit Insurance Scheme
Singapore dollar deposits of non-bank depositors and monies and deposits denominated in Singapore dollars under the Supplementary Retirement Scheme are insured by the Singapore Deposit Insurance Corporation, for up to S$75,000 in aggregate per depositor per Scheme member by law. Monies and deposits denominated in Singapore dollars under the CPF Investment Scheme and CPF Retirement Sum Scheme are aggregated and separately insured up to S$75,000 for each depositor per Scheme member. Foreign currency deposits, dual currency investments, structured deposits and other investment products are not insured.
Please refer to UOB Insured Deposit Register for a list of UOB accounts/products that are covered under the Scheme.