You've reached a point in your life where the financial possibilities are boundless. Your road to further success demands a more personalised level of banking service.
UOB Wealth Banking
is designed to support the journey to reach your financial goals. We will share our bank's expertise in mapping out a wealth strategy to help achieve your goals through an exclusive banking experience with your Relationship Manager.
Together, embarking on this wealth path helps you to reach your future destination.
For your banking needs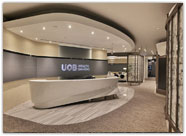 UOB Wealth Banking Centres
Dedicated Relationship Manager
A partner to guide you to reach your financial goals on a personalised level
Together with a team of Product Specialists, we have a dedicated team and a full suite of investment ideas and products to support you in your wealth journey
Wealth Banking Lifestyle Offerings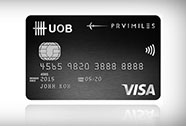 UOB PRVI Miles Card
2.4 Miles for every S$1 spent overseas
1.4 Miles for every S$1 spent locally
For your investment needs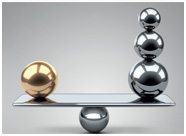 We do this through:
1. Understanding your priorities and goals
2. Understanding your risk profile
3. Recommending solutions that match your goals and risk tolerance level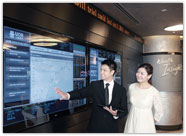 Wealth Insights - for that added financial perspective
Access to up-to-date and timely expert views on investment opportunities through:
Monthly Investment Insights with global market updates to guide your financial decisions
Latest economic trends and investment news from our economists
We would like to tell you more...
This is just a glimpse of what lies ahead.
Our
Relationship Managers
and
Travel Concierge
are ready to assist. We can also be reached at 1800 222 1881.
We look forward to meeting you.
UOB Wealth Banking
What it takes to succeed
UOB Wealth Banking is a priority banking service designed for clients with a qualifying asset under management of S$100,000.