< Back to Articles
Weirdly, I am enjoying this Stay Home period. Perhaps it is the "me-time" I've always needed. I mean, I can focus on things I've always wanted to do around the house like try new recipes (tea, banana muffins), tend to my Herb Garden, re-organise my Kitchen Pantry AND my wardrobe, etc… I blame this on my need to always do something, it is tough for me to sit still and not be productive, Circuit-Breaker or No-Circuit Breaker. So when my dad calls me and laments "I'm so bored!", I'm like "What do you mean 'BORED'?! There's so much to do!".

If you are thinking of things to do to busy yourself for the next 6 weeks, here are some activities I can suggest, accompanied by items I've personally chosen. These items are all picked from and available on Shopee for ease of shopping. I scoured through the Shopee pages for items that are not just functional, but look good too!

Pro Tip: UOB Cardmembers get S$5 off with min. S$60 spend every Wednesday on Shopee. T&Cs Apply*
1. Freshen Up Your Wardrobe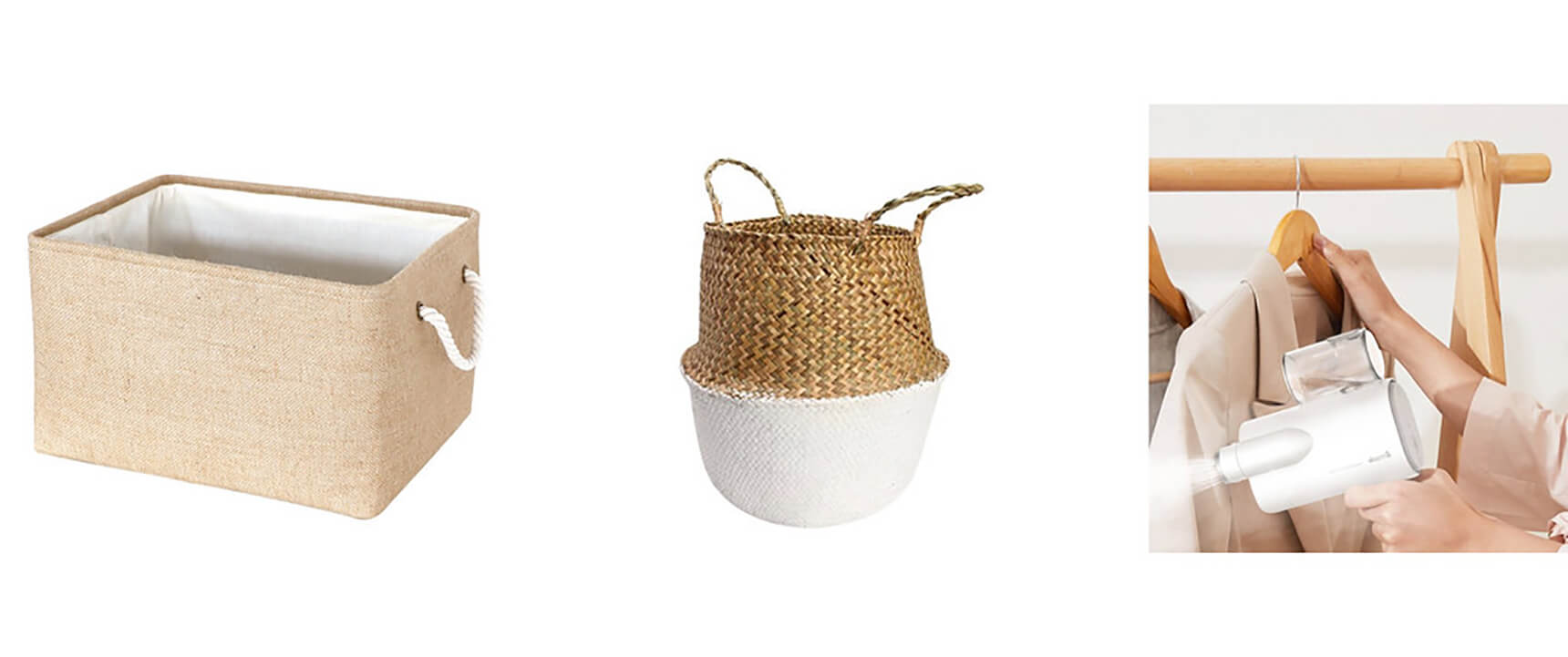 Take this period to do a wardrobe-cleanse. Sort clothes out by category, set aside clothes you don't wear as often for donation or chucking, and send clothes you've not worn for a long period of time to the washing machine (you know that musty smell in old clothes? It's caused by mildew!). I'm recommending a storage box for your wardrobe, a laundry basket for you to throw it dirty laundry in, and check this out – a portable travel steamer for steaming more delicate pieces of clothing.
2. Organise Your Makeup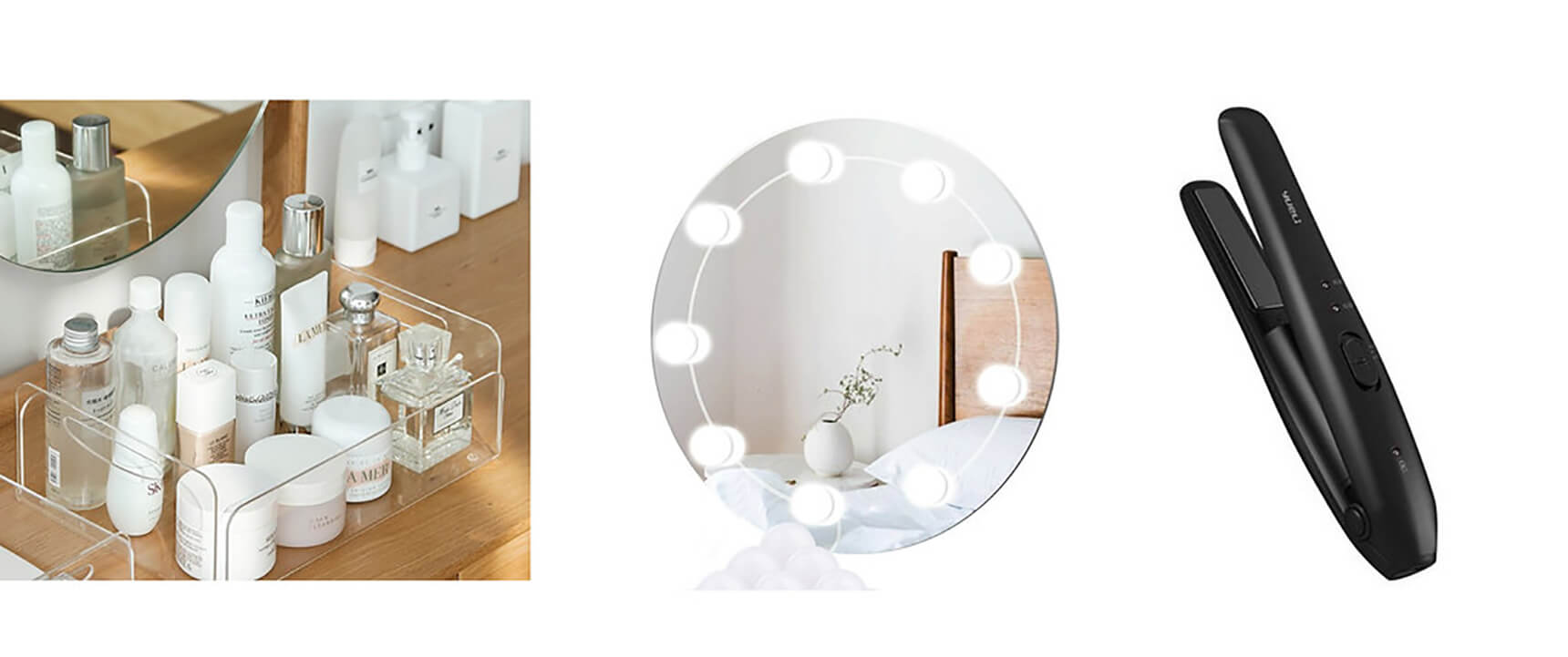 Wash your makeup brushes, throw away old makeup – generally lipsticks can only be kept for 18 months, eyeshadows should last 2 years, and mascara needs to be thrown out after 3-4 months – and create an organised, clean, well-lit space for yourself to get ready/ un-ready. You can find many cosmetics acrylic trays on Shopee, so browse around and find what fits your needs. Lights for the dressing mirror are important for me – it's important for me to check that my foundation matches, and that I did not overly contour my cheekbones (which I tend to do under dim-lit environments). You also read the next product right: a WIRELESS Hair Straightener (what?!) – how great it would be if there were no annoying wires all over your vanity. I have not personally tried this so I'm not too sure how the high the heat can go without electricity, but I've carted it out and when I receive the straightener, I will let you guys know how it fares.
3. Get Crafty with DIY Projects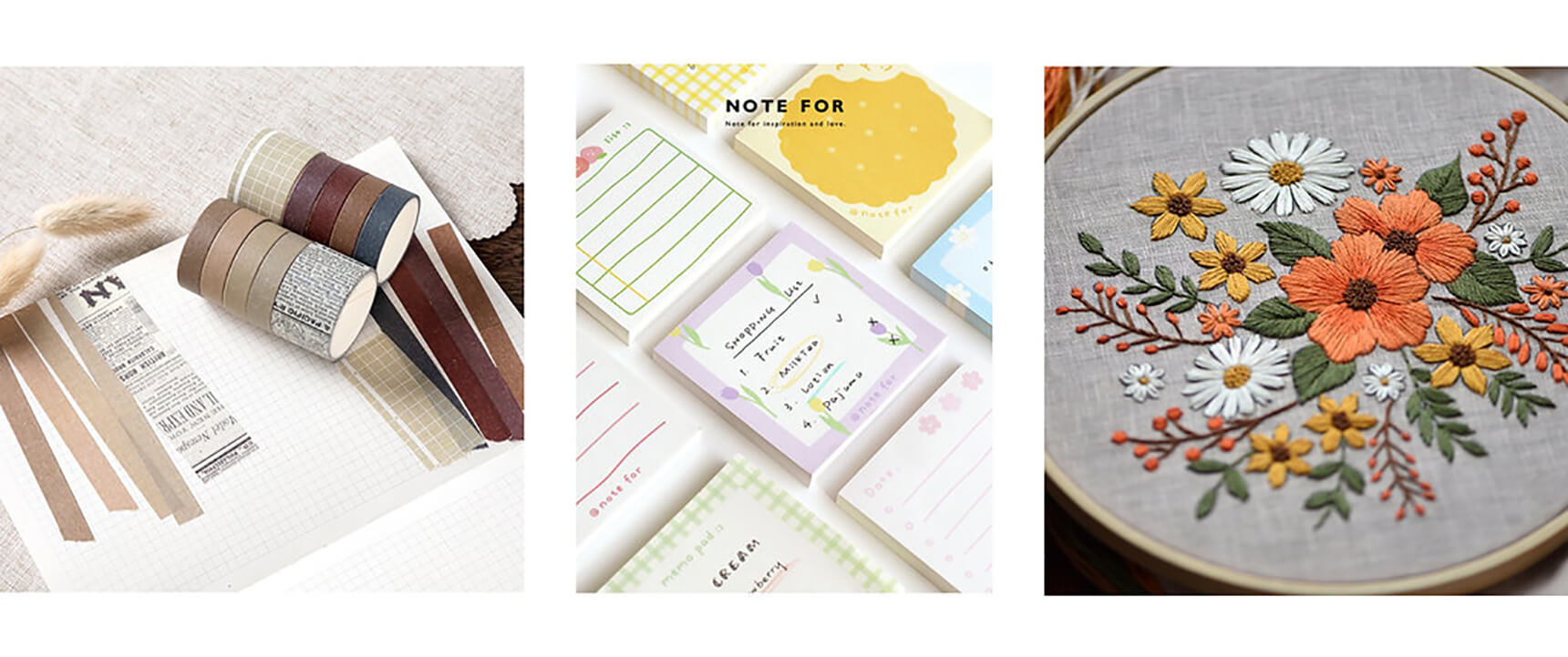 Great stationery and craft projects excite me – you can find many Japanese and Korean-inspired stationery from Shopee, like these washi tapes (more colours online) or checkered notepads. These will come in handy too if you are thinking of writing notes to your friends, receiving snail-mail might give them something to look forward to! I used to love cross-stitching to while time away, the end product leaves me feeling accomplished – Shopee has many DIY cross-stitching and embroidery kits for you to try out. Your embroidered artwork could be a good decor piece for your study desk or bedside table.
4. Re-Organise Your Kitchen with Smart Storage Ideas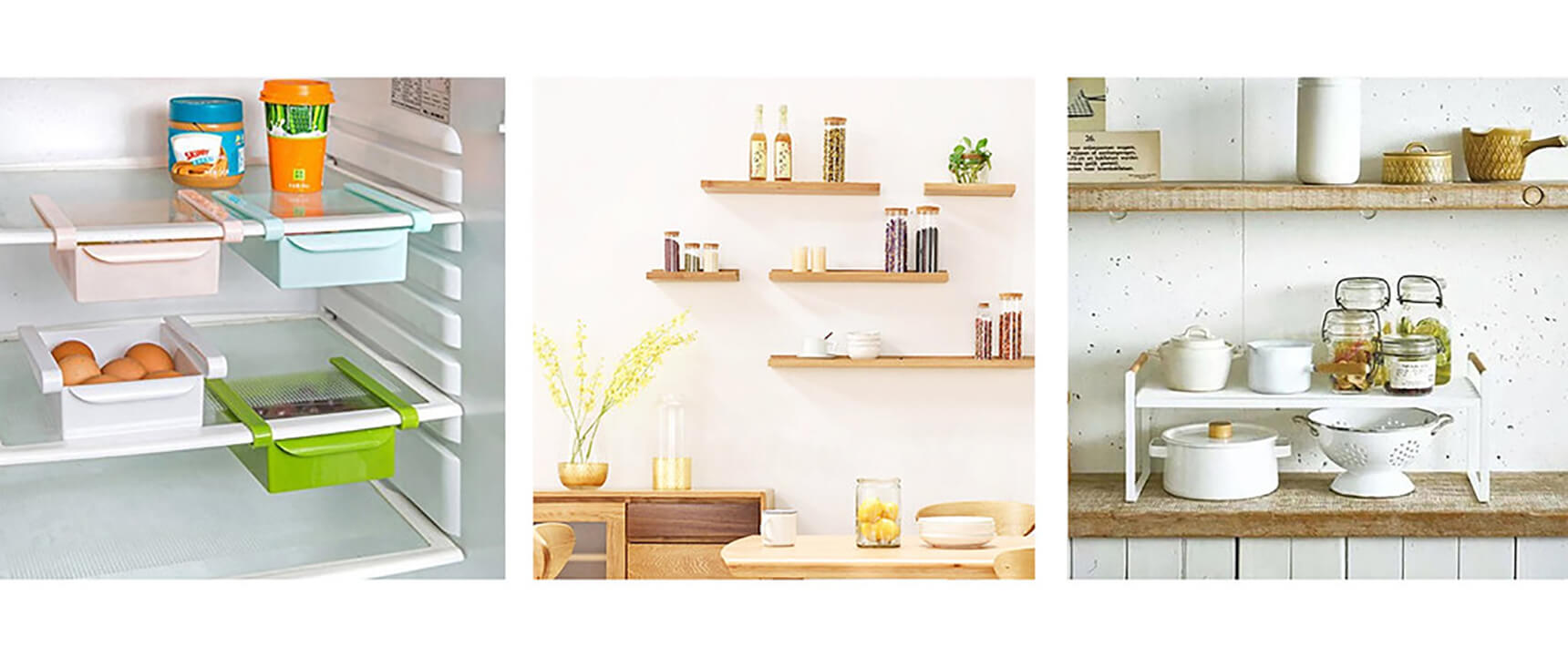 Every 3-4 weeks, I like to organise the pantry and our refrigerator. This helps me keep track of what we have left and what needs to be bought. It also helps me to declutter and free up space for organising. I got a little bit excited when I spotted the fridge racks, I've never seen anything like them, and they are exactly what I'm looking for – additional compartments for the unused "airspace" in one or two shelf-compartments. If you have nice jars or plates to display, you can look into installing floating-shelves, this will add to the decor of your kitchen too. These shelves can also be placed in your study, bathroom, living room… the options are endless. (Remember: UOB Cardmembers get S$5 off with min. S$60 spend spend every Wednesday on Shopee.*)
5. Decorate Your Study or Living Area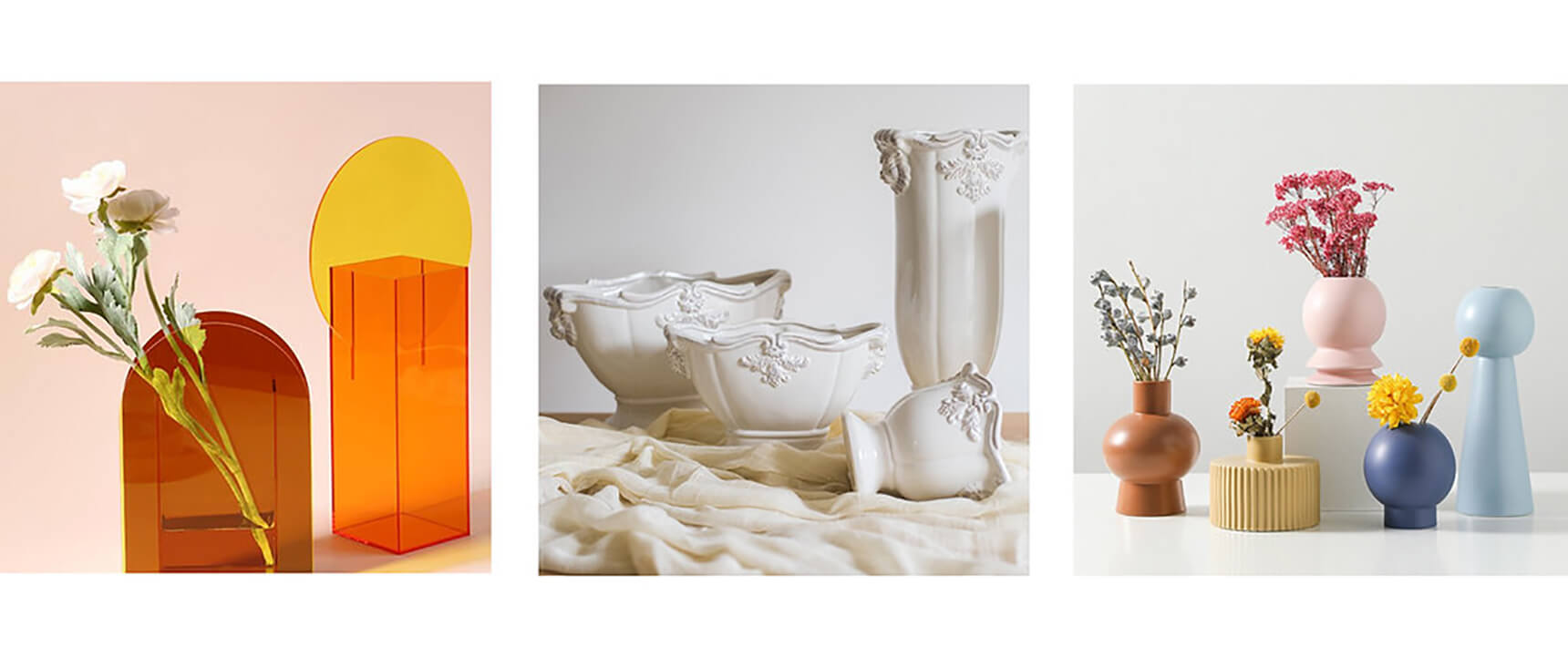 If I could offer a decor tip, it would be to buy vases and dishes that you either 1) personally have an emotional feel for or 2) pieces that will help elevate the vibe of your space. I've picked some vases of varying textures and design (retro, classical or modern). I would keep the acrylic pieces in mind for an entryway or living space, the classical flower pots for the kitchen or vanity (you can also use the pots for your jewellery), and the modern geometric vases for a work area or coffee table.
6. Outdoor Gardening, or Spruce Up Your Balcony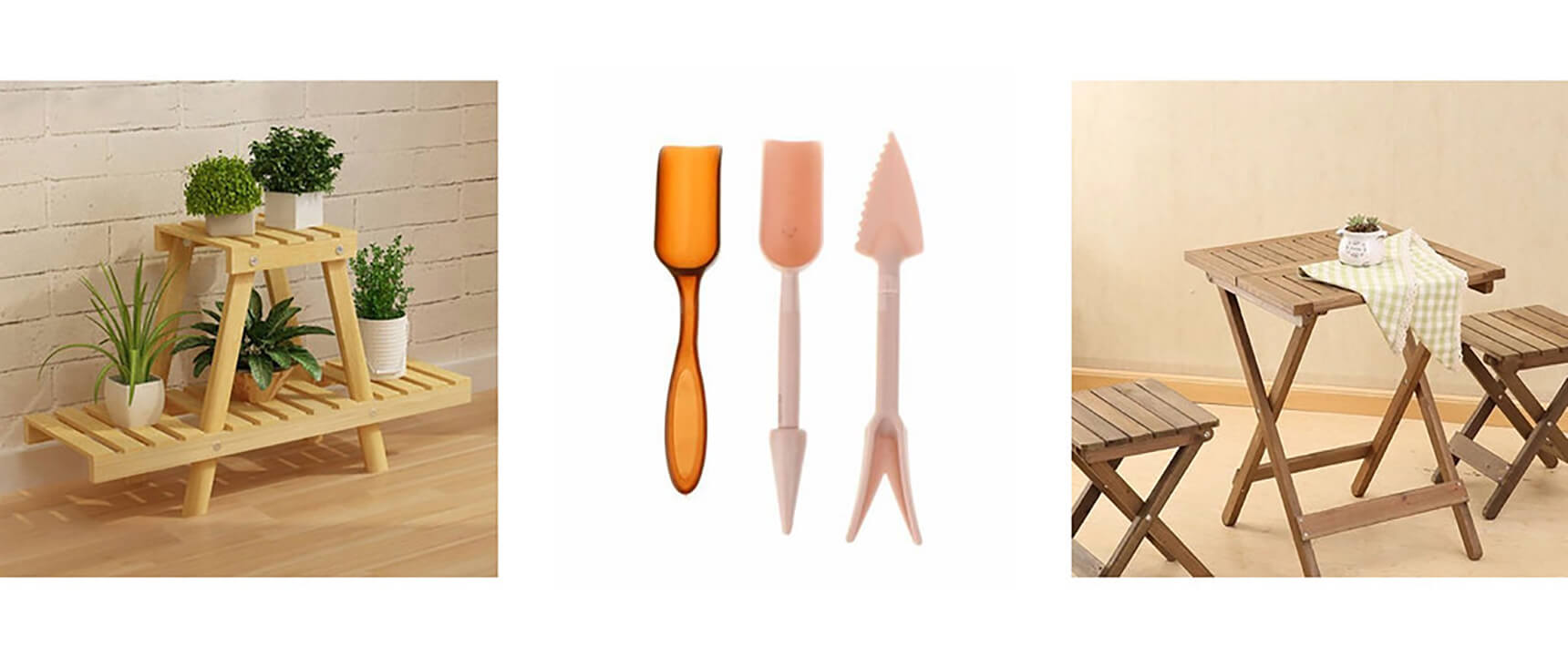 If you have a balcony or outdoor garden space to work with, these items will come in handy. Indoor plants are also a great way to make a space feel like a home, and you can buy an assortment of small indoor plants from Far East Flora, or Ji Mei Flower. A shelf helps to make watering easier and is also a nice way to display all the pots of plants you love. For a nice have breakfast or tea corner, the foldable outdoor table and chair will be a great addition – and if you need the space, just fold the tables and chairs and store them away – how convenient!
7. Fit In A Home-Workout
I tried an IG Live HIT Pilates workout, but soon realised 10 minutes in that I had ZERO workout equipment on hand. I had to rely on laundry detergent bottles for weights, which sadly did not match up. These items would probably come in handy for anyone looking to work out from home: you have a Yoga Mat for your stretches and situps, a brick for yoga and pilates, and weights for muscle-toning (which you can also share with other members of your family!)
8. Fit Your Space With Useful Tech Gadgets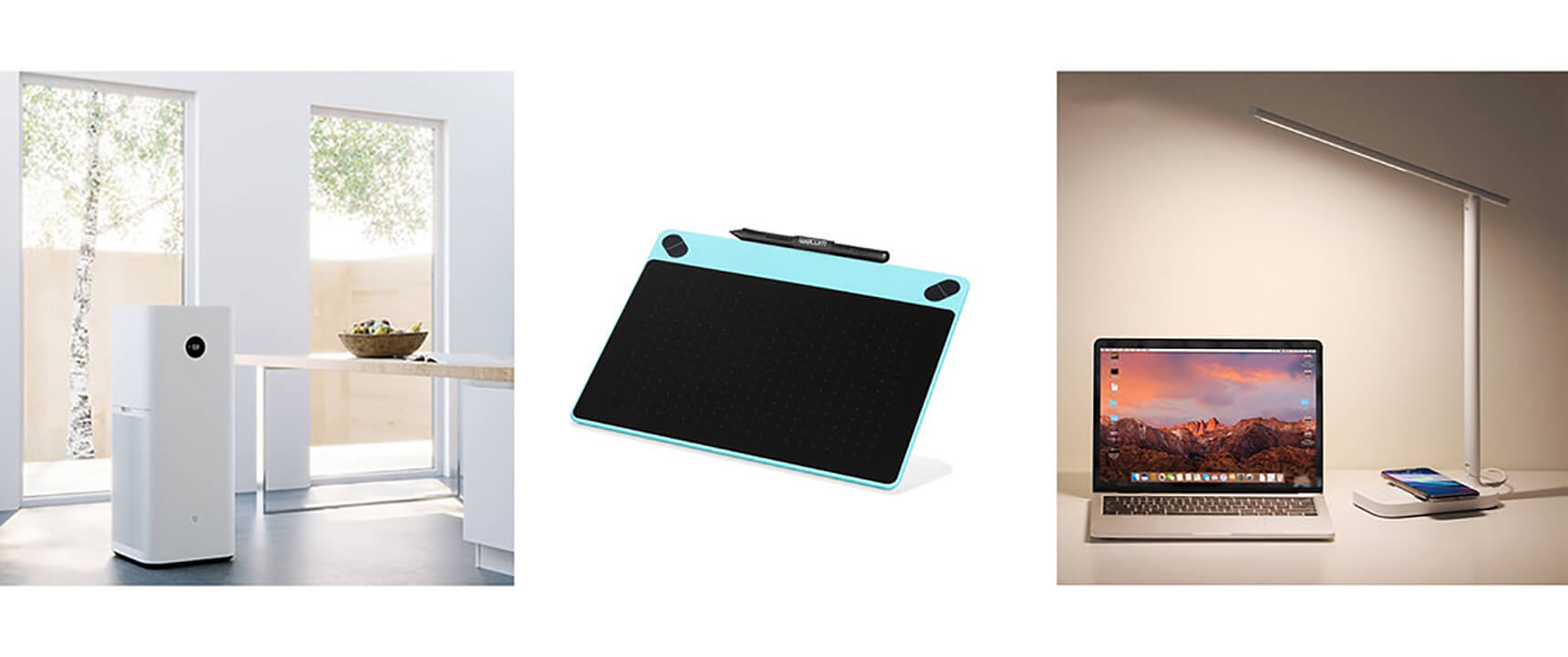 One of the best housewarming gifts I've gotten is an air purifier by one of best friends, Daryl. I found the exact air purifier that I have at home on Shopee and linked it above. I like how its design is stylish, subtle, minimalist – it doesn't distract from the decor of the house so no one will immediately notice this air purifier against a white wall. Another useful gadget I have in the office – which I might buy for home as well – is a wireless charger lamp. It's two-gadgets-in-one, and I like how I don't have to fuss over wires or go
"shucks I forgot to bring my iPhone charging wire".
Speaking of work, I find editing photos on a tablet much easier than using a laptop trackpad – and if you're into illustrations, a tablet might be an easier tool to equip yourself with!
I hope these suggested activities will help keep you occupied – I know they will already keep me busy for several weeks. Compiling this article has also made me think about what I need to do at home, perhaps I might re-organise my pantry and my vanity this afternoon!
Shop for more options on Shopee – don't forget if you are UOB Cardmember, you get S$5 off with min. S$60 spend every Wednesday on Shopee.*
Love,
Drea
(@dreachong on Instagram)
*Terms & Conditions:
Valid till 30 Dec 2020, limited to the first 470 redemptions per week. Capped at one redemption per user each week. Not valid for products listed under "Dining, Travel & Services" and "Miscellaneous" categories. General terms and conditions apply, click here for full details.