If you are like many investors out there, you will often have pressing questions on your mind: Are my investments keeping pace with the evolving market? Can my portfolio stand up to tough times? Am I taking on an appropriate amount of risk for the long-term goals I want to achieve?

Now, you can get ready answers to these questions. Introducing UOB's Portfolio Advisory Tools – a brand new way to monitor, manage and optimise your wealth portfolio. Designed specially for our wealth management clients, Portfolio Advisory Tools is made up of three complementary tools:
TRACKER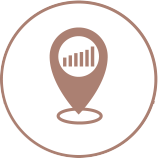 INSIGHTS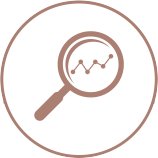 EXPLORER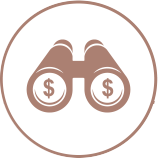 Together, these three tools form a powerful combination that allows you to:
the performance of your
wealth portfolio
into how your portfolio can be optimised to help you better manage risks and returns
in real time, a broad range of product solutions to achieve the best portfolio
for you

With Portfolio Advisory Tools, you will receive actionable recommendations, backed by robust scenario analyses, on the investments you hold. These recommendations are anchored upon UOB's proprietary Risk First Approach to wealth management, which is about helping you ensure that the risk you take is appropriate to your risk profile and the wealth goals you seek to achieve.
Speak to your Senior Client Advisor to find out how you can harness the power of UOB's Portfolio Advisory Tools.

If you are not an existing Privilege Reserve Client, kindly leave us your contact details below and we will be in touch with you shortly.

To qualify for UOB Privilege Reserve, you will need to maintain a minimum balance of S$2,000,000 in deposits and/or investments with us.