Investment Products
At UOB Private Bank, your future is our priority. We will work closely with you to establish the right strategy to safeguard your wealth and assist you in creating a lasting legacy for future generations.

Credit Solutions
Being a full-service Private Bank, we also offer a comprehensive range of credit solutions to help meet your financial or lifestyle objectives. For more complex credit needs, our team of dedicated Credit Advisory specialists can partner with your Senior Client Advisor to propose bespoke or structured credit facilities.

Day-to-Day Banking Products
From a simple cash withdrawal to making foreign currency deposits, we are here to assist you in your day-to-day banking transactions.

Service Offerings
Every investor is different – from your involvement in the decision making process to your investment objectives. We offer two main portfolio management solutions. With our Discretionary Mandates, you delegate investment decisions to experienced professionals, freeing up much of your time. With Investment Advisory mandates, you adopt a more active approach in managing your portfolio, with dedicated support from our investment adviser and specialists.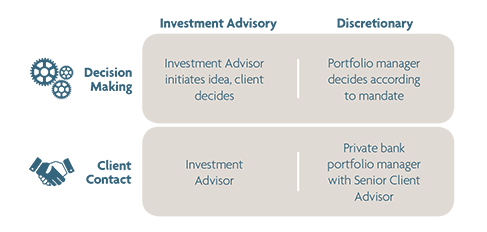 Deposit Insurance Scheme: Singapore dollar deposits of non-bank depositors and monies and deposits denominated in Singapore dollars under the Supplementary Retirement Scheme are insured by the Singapore Deposit Insurance Corporation, for up to S$50,000 in aggregate per depositor per Scheme member by law.

Monies and deposits denominated in Singapore dollars under the CPF Investment Scheme and CPF Retirement Sum Scheme are aggregated and separately insured up to S$50,000 for each depositor per Scheme member.

Foreign currency deposits, dual currency investments, structured deposits and other investment products are not insured.
Your time is precious and you want to capture the best opportunities in today's fast paced markets but you do not have time to constantly monitor global markets. Our Discretionary Portfolio Management (DPM) service is our solution for you. We offer five different investment mandates to suit your risk appetite, allowing you to delegate your investment decisions to our professional and dedicated portfolio managers with complete confidence. They will carry your chosen strategy while providing complete transparency on your positions.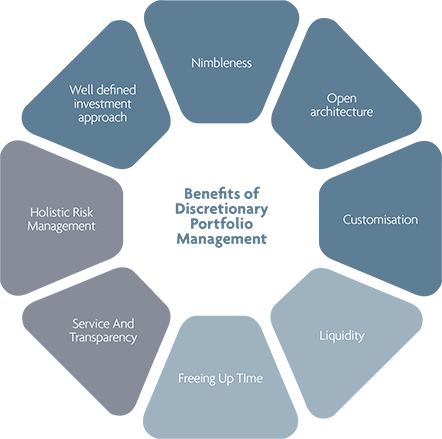 Allow us to do the groundwork, while you stay on top of the news that enables you to make timely and informed decisions. Click here to access research & insights