Sometimes the most important financial decisions don't involve money, they involve people. Who do you start a relationship with? What is the criteria by which you choose? Numbers and figures are measurable. People are measured differently. Trust. Honesty. Integrity. These are the principles that define us.
Integrated 'One Bank' Approach
Tap into the strengths across UOB's retail and commercial banking arms to meet your personal and corporate wealth needs. Whether planning and rebalancing your portfolio through the market cycles, or building tailored portfolios for potential long-term growth, we are here to understand and advise.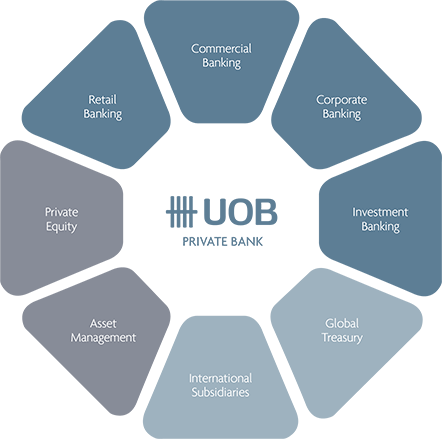 Stability & Sustainability
UOB is among the world's highest-rated banks, with an Aa1 rating from Moody's and AA - from Standard & Poor's and Fitch Ratings.
Regional Markets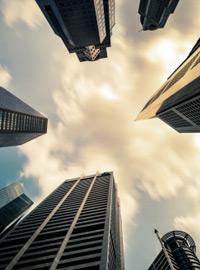 With Singapore as our home, UOB has grown to more than 500 offices in 19 countries worldwide. You can access our growing Asian network, including the following:
United Overseas Bank (Malaysia)
United Overseas Bank (Thai)
PT Bank UOB Indonesia
United Overseas Bank (China)
Awards
2017
Asian Private Banker
Excellence in Private Banking Singapore
2016
WealthBriefingAsia Awards 2016
Best Private Bank in Southeast Asia
2015
Asian Banking & Finance – Retail Banking Awards 2015
Online Banking Initiative of the Year – Singapore
Retail Banker International (RBI) – RBI Asia Trailblazers Awards 2015
Channel Excellence in Internet Banking – Overall
Highly Commended for Channel Excellence in Service Delivery – ATM
Highly Commended for Best Staff Training Programme
The Asian Banker – Excellence in Retail Financial Services Awards 2015
Best Foreign Retail Bank in Thailand
2014
The Asian Banker's International Excellence in Retail Financial Services Awards - Best Retail Bank in Asia Pacific and Best Retail Bank in Singapore
Best Retail Bank in Asia Pacific
Best Retail Bank in Singapore
Important Message:
UOB may provide links to websites not owned, controlled or maintained by UOB Group ("Websites"). Use of the Websites are at your own risk and subject to the terms and conditions of the Websites. UOB Group does not (i) provide any warranty on the Websites; and (ii) assume liability or responsibility for any content (or any failure thereof) offered at any Website or for any loss or damage suffered. Please click here for the full disclaimer. In the event of any inconsistency, differences or discrepancies between the Chinese version and English version of this Important Message, the English version shall prevail.