0 min
It's not all gloom: How to uncover opportunities during a downturn
Published in July 2020
Article Summary
While market downturns are usually accompanied by an onslaught of negative headlines and scary prognoses, they do not necessarily have to be feared. In fact, they could well present opportunities to strengthen your investment portfolio.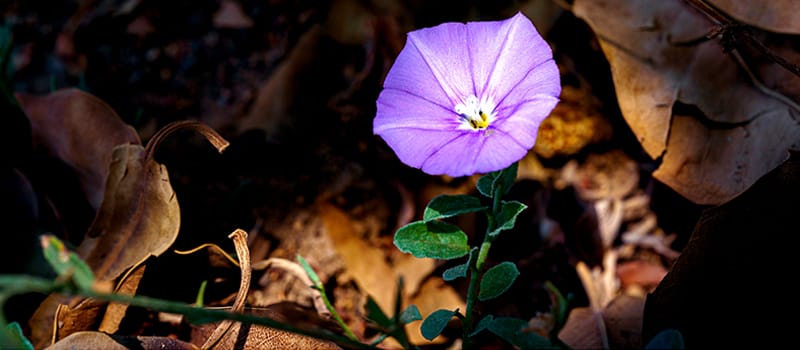 History has shown us that market downturns are not necessarily always something to be feared. In fact, episodes such as the SARS pandemic and Global Financial Crisis turned out to be rare opportunities to accumulate quality investments at attractive valuations. Furthermore, bear markets have proven time after time to be short-lived, while bull markets tend to last much longer on average.
More recently, the COVID-19 pandemic caused unprecedented levels of market volatility but has also presented investment opportunities. Uncovering these opportunities does not have to be rocket science; all you need to do is to pay attention to developments and trends around you. Here is how you can start.
Look out for investments associated with long-term megatrends
Megatrends are structural shifts that are shaping the way our societies look and function over the long run. While most industries and companies will inevitably be affected to some degree in an economic downturn, those that keep pace with the megatrends are more likely to emerge stronger in the aftermath.
Investors would be wise to keep an eye on the following industries now and in the future:
Healthcare

While many industries might be negatively impacted by the COVID-19 pandemic, global healthcare could be one of the few that will flourish in this recession. Not only is healthcare a structural growth story driven by an ageing global population, the COVID-19 pandemic will likely spur an increase in drug research and approvals, as well as M&A activities in this sector that will be a catalyst for growth.

Technology

With technology continuing to disrupt many sectors, you can also expect a rapid growth in AI and software innovation. Not only that, the COVID-19 outbreak has resulted in more companies accepting the efficiency of remote working and making a shift from traditional modes of operating.

Similarly, many consumers have adapted (with some even coming to appreciate) a new way of buying goods online. From consumer staples like groceries and household items, the economy is poised for an increasing trend of e-commerce activities even in the consumer discretionary space, as the market gradually improves.

Consumer staples

Another industry worth considering is consumer staples. In good times or bad, consumer staples such as packaged food and beverages, personal hygiene products and household products will always be in demand. Unlike consumer discretionary businesses (such as restaurants and hotels), consumer staples are non-cyclical. This means they offer investors safety during a recession. While they may not have the highest earnings growth year-on-year, they tend to make up for that with reliable profits and their defensive nature.
Be nimble with your investment strategy during a downturn
An economic downturn will typically lead to lower profits for many leading companies. However, this can also create some of the best buying opportunities for investors. While it is important to maintain balance in uncertain times, agility is key and one needs to stay informed and be nimble in order to capture opportunities as they arise.
If you are not confident making investment decisions yourself, you can rely on professionally managed funds to help you adjust to changing market conditions. For example, many global multi-asset funds employ flexible asset allocation strategies and make timely adjustments towards investments that have the potential to deliver higher returns at different parts of the market cycle. Other funds may manage risk and volatility through diversification across asset classes and markets. Speak to your financial advisor to get recommendations on the available funds you could consider.
But most importantly, stay invested and do not make the mistake of selling off your investments indiscriminately during market troughs.
"Victory comes from finding opportunities in problems."
Prepare for the aftermath
Apart from focusing on possible opportunities in the present, try to look beyond the current situation to prepare for what is coming after. Identify growth opportunities such as new social trends, services and consumer demands that could be born out of any downturn.
If you think about how you might live your life post-pandemic, you may anticipate changes that arise from this new normal and the downstream impact it may have on various business sectors, companies and brands. From there, it may be possible to uncover investment gems and turn these golden opportunities into profitable realities.
Top 3 mantras to live by during a downturn
1

Downsize to upsize

Downsizing your lifestyle does not necessarily mean downgrading your quality of life. Downsizing and learning how to live prudently can be a great strategy, especially when a recession hits. Start by defining what is "enough" – you will be surprised at how much you can do with less.

2

Diversify your income

Having multiple streams of income can help. If one source of income gets eliminated, you will have other sources to fall back on. This could include passive income from your investments such as dividends or coupon payments from income funds and bonds, respectively.

3

Diversify your investments

In addition to diversifying your income, it is also key to diversify your investments. You could consider investing in different industries including those that are defensive in nature with the ability to better weather a downturn, as well as identify industries that tap on the power of megatrends such as healthcare, technology and e-commerce.
The information herein is given on a general basis without obligation and is strictly for informational purposes only. It is not intended as an offer, recommendation, solicitation, or advice to purchase or sell any investment product, securities or instruments. Nothing herein shall be construed as accounting, legal, regulatory, tax, financial or other advice. You should consult your own professional advisors about issues mentioned herein that may be of interest to you as the information contained herein does not have regard to any specific investment objectives, financial situation and/or particular needs of any specific person. The information contained in this publication, including any data, projections and underlying assumptions, are based on certain assumptions, management forecasts and analysis of known information and reflects prevailing conditions as of the date of the article, all of which are subject to change at any time without notice. United Overseas Bank Limited, its subsidiaries, affiliates, directors, officers and employees make no representation or warranty, whether express or implied, as to its accuracy, completeness and objectivity and accepts no responsibility or liability relating to any losses or damages howsoever suffered by any person arising from any reliance on the views expressed or information in this publication. This publication shall not be reproduced, re-distributed, duplicated, copied, or incorporated into derivative works, in whole or in part, by any person for whatever purpose without the prior written consent of United Overseas Bank Limited. Any unauthorised use is strictly prohibited.