Understanding unit trusts: What they are and how they work
Published in June 2020
Article Summary
You could consider investing in unit trusts if you would like to put your money to work, yet do not feel confident making investment decisions yourself or do not have the time to actively monitor your portfolio. But first, you have to understand the basics of how unit trusts work.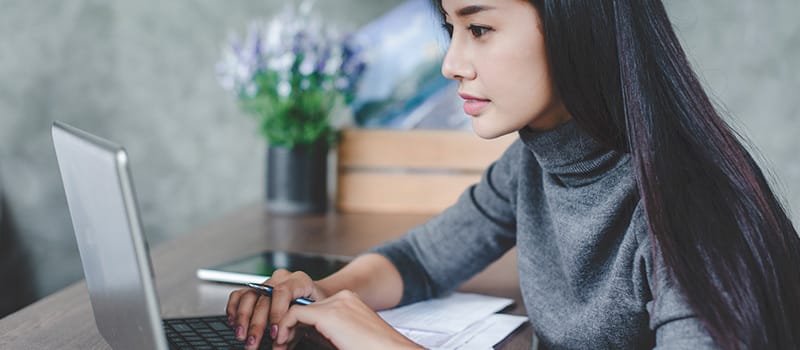 One common piece of advice you will get is to start investing as early as possible. This is probably easier said than done, as many will find that they lack the time, experience or interest to start investing confidently on their own.
One way you can overcome this is by investing in unit trusts, also commonly referred to as mutual funds. Before you start investing your hard-earned savings in unit trusts, you would need to first understand whether they are a suitable investment for you.
What is a unit trust?
Simply put, a unit trust is a fund which pools together investors' money, which is then invested into a diverse portfolio of assets. Even though you may be taking a more passive approach by investing in a unit trust, the portfolio is usually actively managed by a fund manager.
Unit trusts have clear investment objectives that are stated in their prospectuses and fund fact sheets. For instance, some unit trusts prioritise generating stable, recurring income, while others are geared towards achieving capital growth. What kind of unit trust is appropriate for you depends on your risk appetite and investment objective.
A unit trust is a fund which pools together investors' money, which is then invested into a diverse portfolio of assets.
Unit trusts usually deploy their funds in a diverse range of investments and mainly have holdings in either equities or bonds, or a combination of both. They differ in terms of the markets they invest in, with some focusing on specific markets such as the United States or China, while others have a broader mandate and cover, for instance, emerging markets or Asian growth markets. Unit trusts can also focus on different investment themes – for instance, some funds allow you to gain exposure to themes such as healthcare or technology.
When you buy or sell a unit trust, you do so at its net asset value (NAV) per share, rather than a listed price like for stocks. Nevertheless, unit trusts are liquid investments, and investors can easily enter and exit positions.
Unit trusts are managed by professional fund managers, who are paid a fund management fee. Apart from this, there may be other fees to take note of, including trustee fees and administrative fees. You should look at the fund's Total Expense Ratio (TER) to understand the total cost incurred to operate the unit trust.
Benefits of investing in a unit trust
Simple and transparent

You do not need to have a lot of time, knowledge or expertise to start investing in a unit trust. The track record and historical returns of a unit trust, as well as its investment holdings, are clearly stated in its fact sheet, allowing you to decide relatively painlessly if it is a suitable investment for you.

The price you purchase or sell the unit trust at is also transparent, based on the net asset value (NAV) at the end of the day. As there is only one listed price per day, it eliminates intra-day fluctuations and may prevent you from constantly checking prices or making an emotional decision to buy or sell units.

High liquidity

While unit trusts are typically not listed, they still maintain a high degree of liquidity. You can usually enter or exit your investment on any business day. When you choose to buy or sell a unit trust, you will take the next available price at the end of the trading day.

Low initial investment amount

The minimum investment amount is typically S$1,000. This makes unit trusts an affordable way to start investing in a well-diversified portfolio. If you were to invest S$1,000 on your own, it would be hard to build a similarly well-diversified portfolio. At the same time, you would also incur a transaction fee for each of the different stocks or bonds you choose to buy, or when you rebalance your portfolio.

Many platforms that sell unit trusts also allow investors to embark on a dollar cost averaging strategy by investing as little as S$100 a month. This is an even lower barrier to entry for many young investors.

Professional fund management team

Unit trusts are usually managed by a team of professionals who are actively managing your portfolio, as well as providing access to investment information, analysis and tools to investors.

For those investing a relatively small amount, the ability to tap on the expertise of a team of professional portfolio managers can be an advantage they may not be able to afford otherwise.

Broad diversification from a single investment

When you invest in a unit trust, you are immediately diversified into a large base of investments within its portfolio. This means even if one of the companies does not perform as well as you hope, this would be balanced out by the returns from the other companies in the portfolio.

Certain unit trusts also invest across regions, business sectors and even asset classes, which further diversifies your portfolio in the event of weakness in a particular country or industry.

Assets held separately by a trustee

An independent trustee acts as the custodian of the unit trust's assets, hence providing a safety net for investors. In the event that a fund management firm ceases operations, you need not worry about your investment. The trustee will continue to control the assets and ensure they are accounted for.
"Diversification is the only free lunch in investing."
How to start investing in a unit trust?
When we decide to start investing in a unit trust, we can either do so via a lump sum or dollar cost averaging strategy. As mentioned, we can start investing a lump sum from as little as S$1,000 or, if we choose to invest via a dollar cost averaging strategy, as little as S$100 a month.
Besides investing in a unit trust with our cash savings, we can choose to invest with our CPF balances. You can refer to this list of approved unit trust and other investments you can make with your CPF.
To stretch our investment dollars further, you can contribute to your Supplementary Retirement Scheme (SRS) account before investing in a unit trust to receive dollar-for-dollar tax relief. If you are embarking on such a strategy, you should note that there is a yearly contribution cap of S$15,300 for Singaporeans and permanent residents, and S$35,700 for foreigners.
The low barrier to entry, coupled with the benefits of investing in them, make unit trusts an asset class that both novice and experienced investors can consider.
The information herein is given on a general basis without obligation and is strictly for informational purposes only. It is not intended as an offer, recommendation, solicitation, or advice to purchase or sell any investment product, securities or instruments. Nothing herein shall be construed as accounting, legal, regulatory, tax, financial or other advice. You should consult your own professional advisors about issues mentioned herein that may be of interest to you as the information contained herein does not have regard to any specific investment objectives, financial situation and/or particular needs of any specific person. United Overseas Bank Limited, its subsidiaries, affiliates, directors, officers and employees make no representation or warranty, whether express or implied, as to its accuracy, completeness and objectivity and accepts no responsibility or liability relating to any losses or damages howsoever suffered by any person arising from any reliance on the views expressed or information in this publication. This publication (including the video contained in this publication) shall not be reproduced, re-distributed, duplicated, copied, or incorporated into derivative works, in whole or in part, by any person for whatever purpose without the prior written consent of United Overseas Bank Limited. Any unauthorised use is strictly prohibited. The video in this publication is re-produced by United Overseas Bank Limited with the consent of Schroders and shall not be reproduced, re-distributed, duplicated, copied, or incorporated into derivative works, in whole or in part, by any person for whatever purpose.
This advertisement has not been reviewed by the Monetary Authority of Singapore.