10 golden investment rules for volatile markets
Published in June 2020
Article Summary
With more of us living longer lives, we need to re-look the way we approach our investments, from our investment horizon to asset allocation strategy, to account for the additional years we will likely spend in retirement.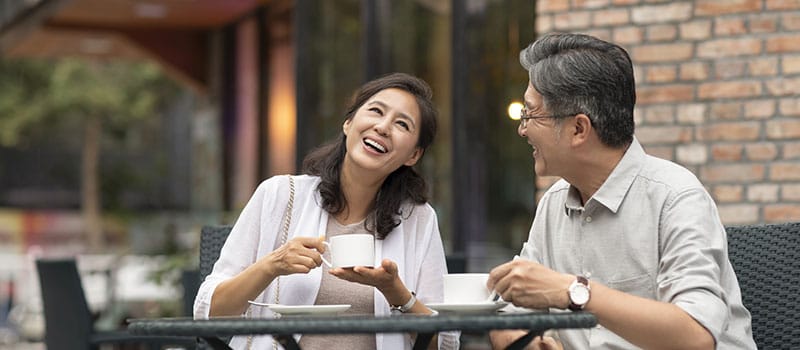 Most of us will consider it a blessing that we are living longer lives on average.
Between 1990 and 2017, the average life expectancy in Singapore rose 8.7 years, from 76.1 years to 84.8 years. In fact, there are approximately 1,200 centenarians today, an 18-fold increase from 1990, when there were only 50.
Living to an older age gives you the opportunity to enjoy more of your golden years with your loved ones and pursue your passions during retirement. It can also work to your advantage with your investment plans, but you will first need to understand how a longer life expectancy could affect your wealth goals and, by extension, the way you approach investing.
Stable income for longer
With increasing life expectancy, it is important that you manage your money well so you do not outlive your retirement savings.
Statistically, about one in three Singaporeans aged 65 today will live beyond 90. What this means is that it is no longer good enough to plan for your retirement such that your income lasts you till the age of 90. You need to ensure that you have a stable income that can last you beyond that.
While CPF LIFE monthly payouts are lifelong and meant to cover the necessities each month, they are unlikely to be sufficient if you wish to spend beyond what is absolutely necessary. You need to ensure that your investment portfolio is able to supplement that.
Retirement products such as an annuity plan can help. An annuity plan will give you a stable income on a regular basis, regardless of how the financial markets end up performing. Fixed income investments such as government bonds also pay out regular coupons and are popular among those looking for stable, recurring income.
Those who own an investment property can also rely on rental income to supplement their retirement nest egg, though it is important to remember that rental income is never guaranteed. In addition, certain stocks and unit trusts pay out regular dividends, but it should be noted that these are typically considered higher-risk investments.
A longer investment horizon allows you to take on more risk
An interesting thing to keep in mind is that living to an older age means you will have a longer investment horizon. For example, if you are 50 today, you have to realise that you would still need to stretch your funds to potentially last another 30 years or more.
This in turn means there could be a stronger case to take on slightly greater risk in exchange for higher expected returns. A longer-term investment horizon gives you more time to ride out the ups and downs of the market. So just because you are nearing retirement does not automatically mean you need to eliminate risk in your portfolio altogether.
Striking a balance between growth and income
Instead, to ensure that your investment portfolio can last you a lifetime, you need to strike the balance between receiving stable income and achieving investment growth in your portfolio. Gone are the days when you would simply sell away your investments upon retirement, park your money into a savings account and rely on your interest or withdraw a portion each month from the account for your living expenses.
Asset allocation is a critical part of the equation. You need to hold the right mix of equities, unit trusts, bonds and cash, so that you continue to grow your wealth to supplement your needs during your retirement years, which could last longer than you expect.
At the end of the day, living a longer life will give many of us the opportunity to enjoy even more fulfilling moments with those close to our hearts. Having the right investment approach could help boost your financial resources to make those experiences even richer.
The information herein is given on a general basis without obligation and is strictly for informational purposes only. It is not intended as an offer, recommendation, solicitation, or advice to purchase or sell any investment product, securities or instruments. Nothing herein shall be construed as accounting, legal, regulatory, tax, financial or other advice. You should consult your own professional advisors about issues mentioned herein that may be of interest to you as the information contained herein does not have regard to any specific investment objectives, financial situation and/or particular needs of any specific person. United Overseas Bank Limited, its subsidiaries, affiliates, directors, officers and employees make no representation or warranty, whether express or implied, as to its accuracy, completeness and objectivity and accepts no responsibility or liability relating to any losses or damages howsoever suffered by any person arising from any reliance on the views expressed or information in this publication. This publication (including the video contained in this publication) shall not be reproduced, re-distributed, duplicated, copied, or incorporated into derivative works, in whole or in part, by any person for whatever purpose without the prior written consent of United Overseas Bank Limited. Any unauthorised use is strictly prohibited. The video in this publication is re-produced by United Overseas Bank Limited with the consent of Schroders and shall not be reproduced, re-distributed, duplicated, copied, or incorporated into derivative works, in whole or in part, by any person for whatever purpose.