Understanding legacy planning in Singapore
Published in June 2020
Article Summary
Understand the importance of planning your legacy so you can choose the right strategy to provide financial security for you and your loved ones.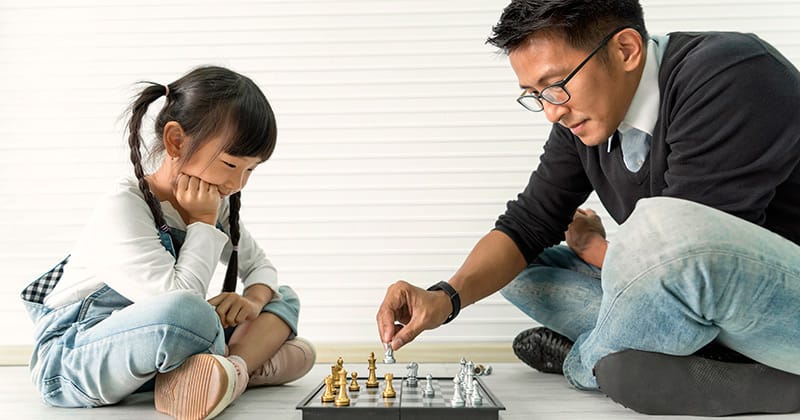 You have worked hard to grow your wealth, support your family and live the life you want, so it makes sense that you want to protect this while you prepare for your dream retirement. This is why legacy planning — a financial plan that enables a person to bequeath assets such as money, property and valuable possessions to their next of kin or loved ones after their death — is so important.
Not only does it give you peace of mind in your golden years, a good legacy plan ensures you leave a lasting legacy for the ones you cherish, so they can live comfortably and well. By planning your legacy early, you can protect and possibly even grow your wealth. This will enable you to live the life you want without making compromises during your retirement, and to choose how you want your wealth to be distributed when you pass away.
Legacy planning is about passing your assets to the people you care about. Not having a plan in place may result in family members and/or business partners spending a lot of time and resources trying to sort out the distribution of your assets.
1. What are some assets involved in legacy planning?
Most people have a mix of assets. These are the most common:
Cash1: The simplest form of an asset, cash includes what you have in your bank accounts, CPF account and life insurance policies. However, do bear in mind that cash can be a double-edged sword. While it can make life easier for your loved ones, if used unwisely, overspending by your beneficiaries and even family squabbles may result.
Property1: Be it a HDB unit, a private condominium, landed property that you own or even property that you have invested in, property is often viewed as a highly desirable asset as it can generate a steady stream of income from potential capital appreciation or from rental. Leaving property to your loved ones can help preserve and grow their wealth.
2. What are some tools you can use for legacy planning?
Wills2: A will is a document that contains instructions on how a person's assets should be distributed after he or she passes away. Requirements to make a will in Singapore include:
You have to be 21 years and above
The will has to be made in writing
It has to be signed at the end by the testator (i.e. the person making the will)
Your will has to be signed in the presence of two or more witnesses
The two main witnesses cannot be beneficiaries of the will, such as your children, or your spouse
The savings3 in your Central Provident Fund (CPF) account cannot be distributed via your will4.
Do ensure that you have made your CPF nomination so that the people you wish to will receive the money in your account when you pass away.
These are policies taken out by a person for the benefit of a dependent such as a spouse, children or parents. Life insurance policies are considered a form of trust and are not part of a legacy plan.
There are however some policies that allow you to leave the nomination field empty. In such cases, the benefits of the policy will be distributed as per the policyholder's will.
Lasting Power of Attorney (LPA)6
This is a legal document that allows you to appoint a person who is 21 years and older to manage your personal and property affairs in the event of your loss of mental capacity.
The appointed person will act and make decisions on your behalf. LPAs are particularly important if you are your family's sole breadwinner, or face health problems.
Advance Medical Directives (AMDs)7
An AMD is a document you sign in advance, informing the doctor treating you that should you become incapacitated or unconscious, or are terminally ill and unable to make rational judgments, that you do not want your life prolonged.
The AMD has to be signed by two witnesses (i.e. not people who have a vested interest in your demise), one of whom has to be your doctor.
3. Legacy planning and financial planners
There are many components that go into legacy planning, and you may wish to speak to a UOB Client Advisor.
This article is brought to you by UOB in partnership with Prudential. It was first published on Prudential Singapore's blog Life Matters.
Sources:
This publication has been prepared for informational purposes only, and is not intended to provide, and should not be relied on for, accounting, legal, regulatory, tax, financial or other advice. You should consult your own professional advisors about issues mentioned herein that may be of interest to you as the information contained herein does not have regard to any specific investment objectives, financial situation and/or particular needs of any specific person. This article contains information obtained from various third party sources which may not be up-to-date and United Overseas Bank Limited, its subsidiaries, affiliates, directors, officers and employees make no representation or warranty, whether express or implied, as to its accuracy, completeness and objectivity and accepts no responsibility or liability relating to any losses or damages howsoever suffered by any person arising from any reliance on the views expressed or information in this publication or to update the information contained in this publication. This article contains links to third party websites and United Overseas Bank Limited does not recommend or endorse the contents of any of these third party websites.