Understanding annuities
Published in October 2020
Article Summary
Annuities give you a regular income stream during retirement. Find out about the different types of annuities and what to watch out for in this article by MoneySense*, Singapore's national financial education programme.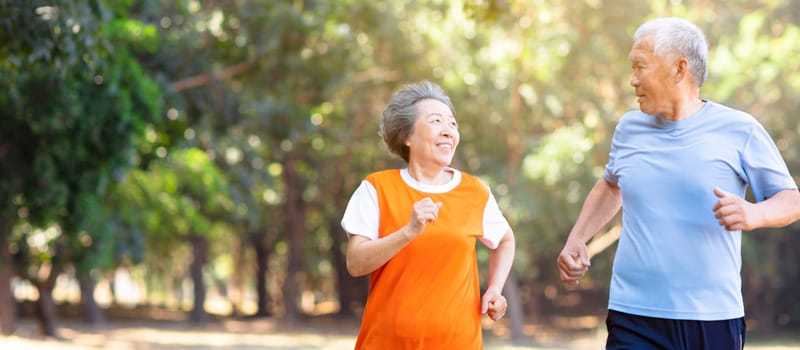 An annuity is a type of insurance policy that typically guarantees fixed payments at regular intervals (usually monthly), for as long as you live or for a fixed period of time.
There are also participating annuity policies, which come with a non-guaranteed component that is dependent on the investment performance of an insurer's participating fund.
Annuities are usually purchased to provide income during retirement. Premium is usually paid in a lump sum but it can also be paid for an agreed period before the insurer commences payments to you.
The CPF LIFE scheme is an example of an annuity.
Key things to know about annuities
CPF LIFE is an annuity that pays you an income stream for life.
An annuity's payouts can be for life or for a fixed period of time.
Buy a plan you can afford in the long-term. Surrendering the policy early may result in losses.
Bonuses projected by participating annuities are not guaranteed and may fluctuate.
You cannot take a loan against annuity policies.
Types of annuities
There are two types of annuities:
Term annuities provide cash flow for a specific period
Life annuities provide cash flow for the rest of one's lifetime
A life annuity insures one against the risk of outliving one's savings.
Tip
Review the financial strength and soundness of the insurance company. While one should consider the kind of returns it has paid out in the past, only use it as a guide since it does not necessarily represent future performance when it comes to the non-guaranteed component of annuities.
CPF LIFE
CPF LIFE is a life annuity. Unlike term annuities, CPF LIFE provides the assurance of a payout stream for as long as you live.
As with other insurance schemes, CPF LIFE is able to do so via risk-pooling. This means that the interest earned on the annuity premium is pooled among the surviving members, ensuring that no CPF LIFE member will run out of retirement payouts in old age.
CPF LIFE is the only life annuity backed by the Singapore Government.
Who is eligible
You will automatically be included in CPF LIFE to enjoy lifelong payouts if:
You are a Singapore Citizen or Permanent Resident born in 1958 or after
You have at least $60,000 in your Retirement Account six months before you reach your payout eligibility age
If you are a Singapore Citizen or Permanent Resident who does not meet the above requirements, you can still apply to join CPF LIFE and start receiving lifelong income, at any time between your payout eligibility age and one month before you turn 80 years old.
*MoneySense is Singapore's national financial education programme. Its aim is to help Singaporeans to manage their money well, and make sound financial decisions on their own. MoneySense is not affiliated with, nor does it endorse commercial entities or their business activities. For more useful resources on personal finance, visit www.moneysense.gov.sg and follow MoneySense on Facebook (www.facebook.com/MoneySense) and Instagram (@moneysense_sg).
This publication is re-produced by United Overseas Bank Limited ("UOB") with the consent of MoneySense and shall not be reproduced, re-distributed, duplicated, copied, or incorporated into derivative works, in whole or in part, by any person for whatever purpose.
This publication shall not be regarded as an offer, recommendation, solicitation or advice to buy or sell any investment product and shall not be transmitted, disclosed, copied or relied upon by any person for whatever purpose. Any description of investment products is qualified in its entirety by the terms and conditions of the investment product and if applicable, the prospectus or constituting document of the investment product. Nothing in this document constitutes accounting, legal, regulatory, tax, financial or other advice. If in doubt, you should consult your own professional advisers about issues discussed herein. The views expressed in the articles within this publication are solely those of the authors', reflect the authors' judgment as at the date of the articles and are subject to change at any time without notice.
Although every reasonable care has been taken to ensure the accuracy and objectivity of the information contained in this publication, UOB and its employees make no representation or warranty of any kind, express, implied or statutory, and shall not be responsible or liable for its completeness or accuracy. As such, UOB and its employees accept no liability for any error, inaccuracy, omission or any consequence or any loss/damage howsoever suffered by any person, arising from any reliance by any person on the views expressed or information in this publication.
UOB does not hold itself out to be an insurer, insurance broker or insurance agent.
This advertisement has not been reviewed by the Monetary Authority of Singapore.