4 Considerations When Buying a Critical Illness Plan
Published in March 2021
Article Summary
A critical illness plan can be crucial in helping to tide you over a serious illness such as a stroke, heart attack or cancer. Besides paying for your medical bills, you might also have to hire a caregiver or account for your family expenses if you have to stop work while being treated.
But not all plans are created equal. Here are 4 questions you should ask yourself when you buy a critical illness insurance plan.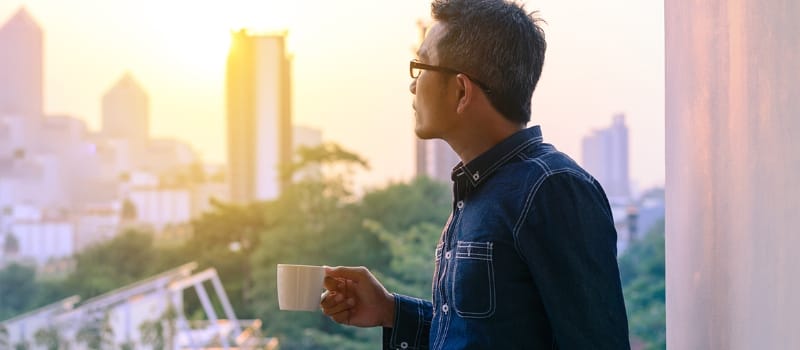 For basic hospital bills, your insurance policy has you covered. But if hit by a life-threatening illness, a critical illness plan is best.
In the wake of a serious illness such as a stroke, heart attack or cancer, few things can bring more relief than knowing that your hospital bills are being covered by an insurance policy you purchased — especially if at the time you bought it, it felt like a burden to pay for.
Critical illness plans are designed to pay out a lump sum at a time when you really need cash on hand. For example, based on the Singapore Ministry of Health's hospital bill statistics, during the period of 1 August 2015 to 31 July 2017, the cost of treating serious complications caused by pneumonia at the Singapore General Hospital could run up to S$31,406 for the 90th percentile. What this means is that one in 10 patients paid more than this amount when seeking treatment for pneumonia.
Worse still, beyond hospital bills, there may be additional costs to think about. For instance, if you are unable to immediately return to your day job, the sudden loss of income may be a cause for concern. You might also need to hire a caregiver or require help to take care of household chores.
But before you rush out to buy a critical illness plan, here's a question you need to ask yourself: which critical illness plan is right for you?
Unlike socks or medication we can buy over the counter, when it comes to a critical illness plan, there is no one-size-fits-all solution. A critical illness plan that works for a friend may turn out to be the worst possible option for you. Here are a few things to consider when purchasing a critical illness plan.
Whatever the illness, the earlier it is diagnosed, the easier it is to manage and the higher the chances of a full recovery.
This article is brought to you by UOB in partnership with Prudential. It was first published on Prudential Singapore's blog Life Matters.
This publication has been prepared for informational purposes only, and is not intended to provide, and should not be relied on for, accounting, legal, regulatory, tax, financial or other advice. You should consult your own professional advisors about issues mentioned herein that may be of interest to you as the information contained herein does not have regard to any specific investment objectives, financial situation and/or particular needs of any specific person. This article contains information obtained from various third party sources which may not be up-to-date and United Overseas Bank Limited, its subsidiaries, affiliates, directors, officers and employees make no representation or warranty, whether express or implied, as to its accuracy, completeness and objectivity and accepts no responsibility or liability relating to any losses or damages howsoever suffered by any person arising from any reliance on the views expressed or information in this publication or to update the information contained in this publication. This article contains links to third party websites and United Overseas Bank Limited does not recommend or endorse the contents of any of these third party websites.