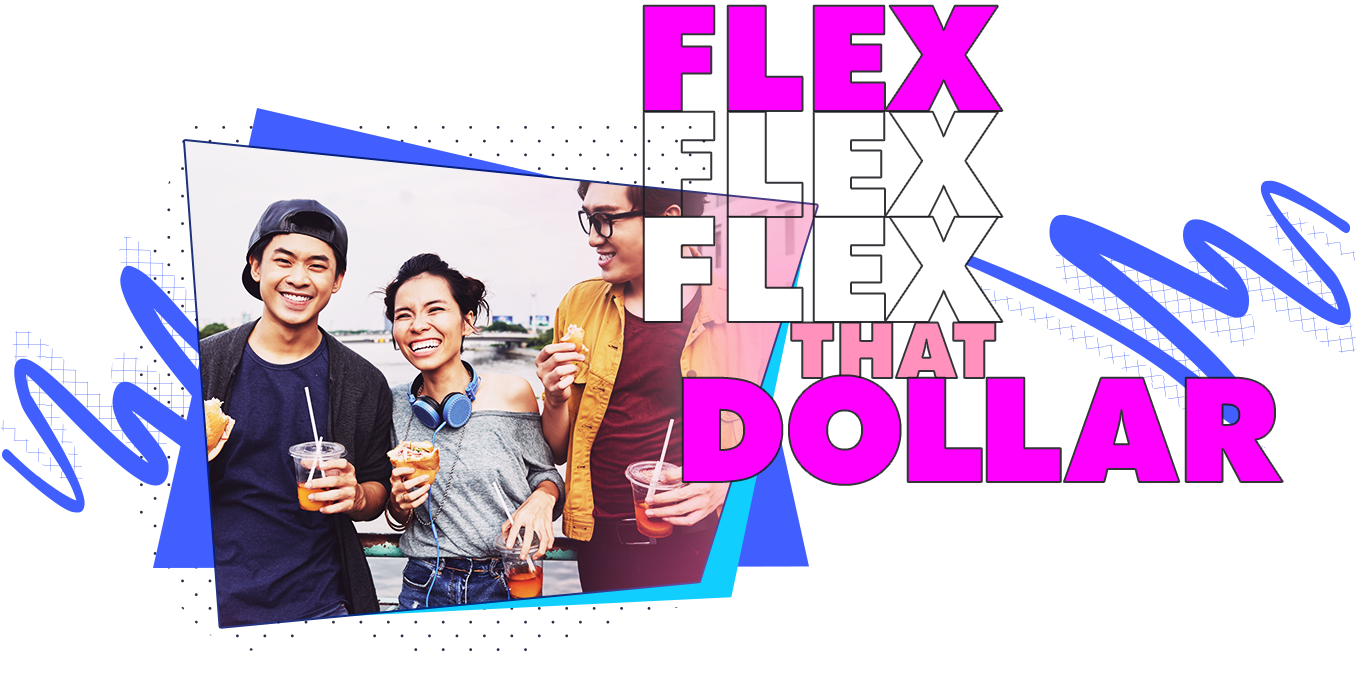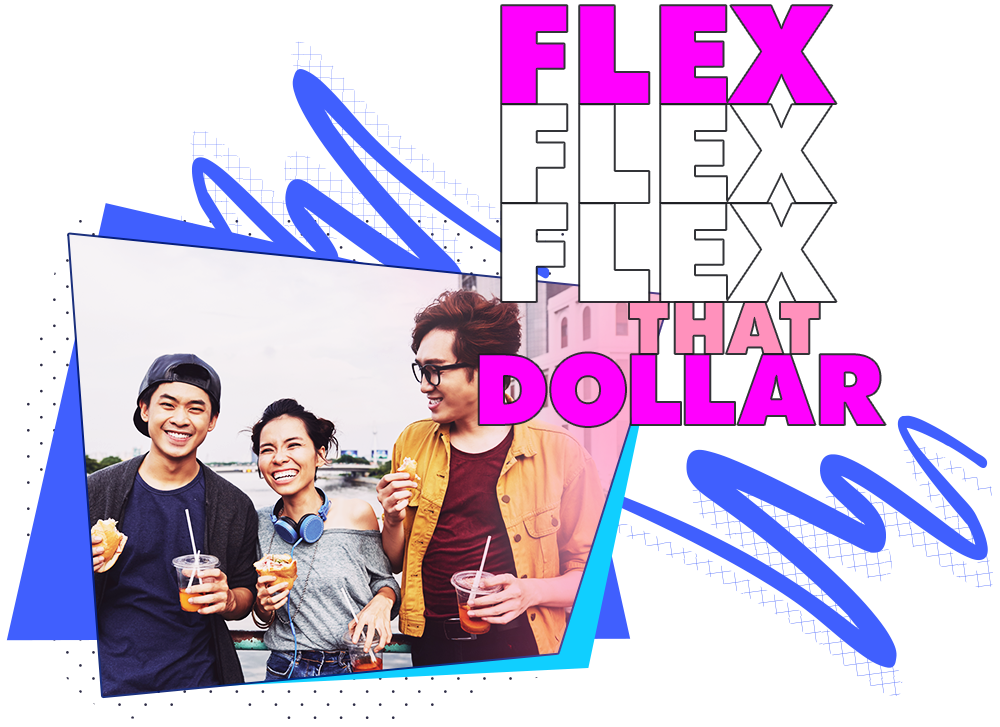 Powered by progress, UOB enables everyone to BANK, PAY, and PLAY effortlessly through an all-in-one banking app.

Power your banking with UOB Insights, because UOB TMRW gets you.
Managing your money has never been easier! UOB Insights is a new feature that makes your mobile banking smarter by analysing your habits and serving you the most relevant insights.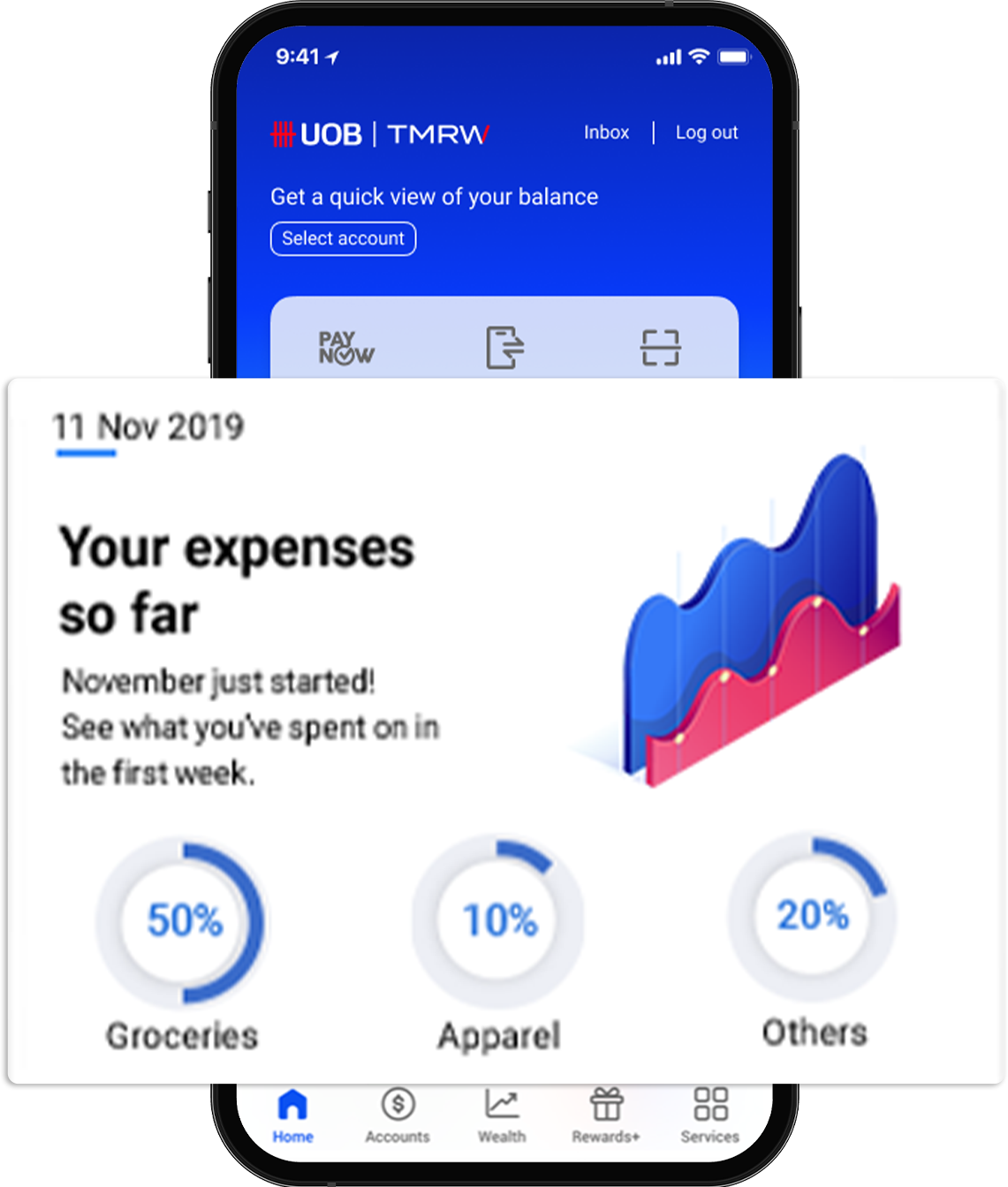 Purchase Analysis
Helps you track your spending to stay on top of your budget.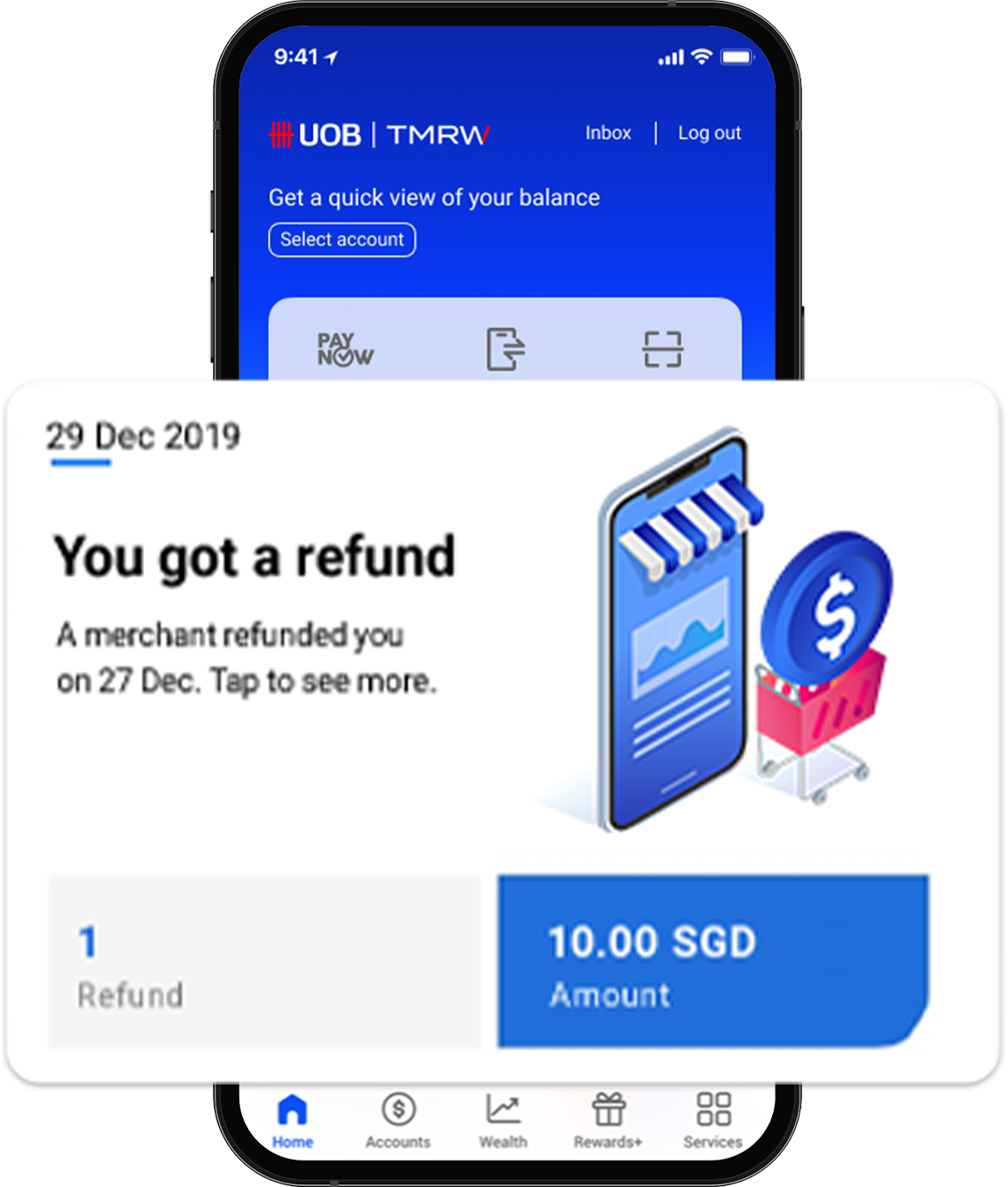 Refund Notification
Lets you know when you've received a refund from a transaction that you have made.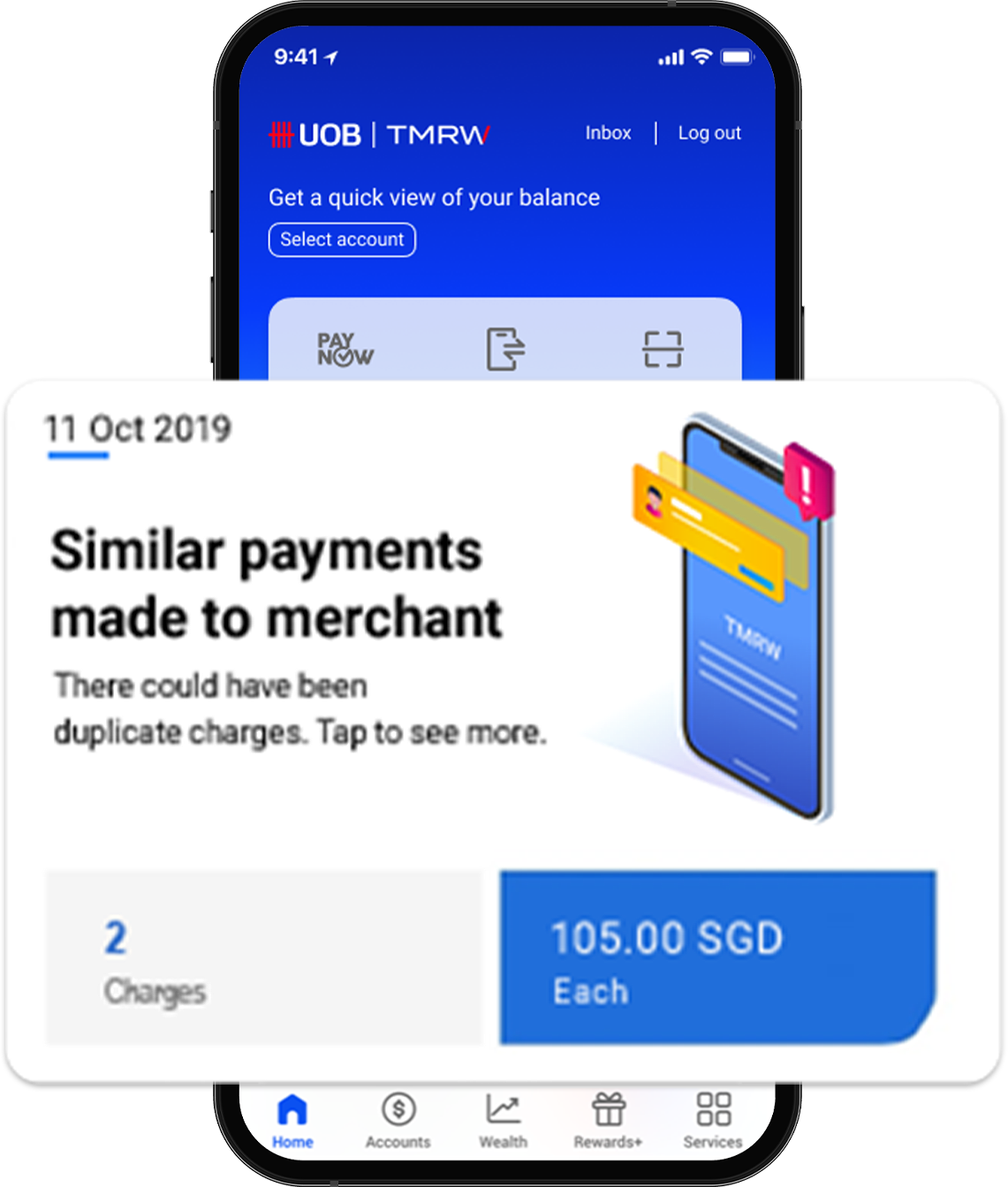 Duplicate Transaction Notification
Alerts you when you may have made duplicate transactions at a merchant or with your banking transactions.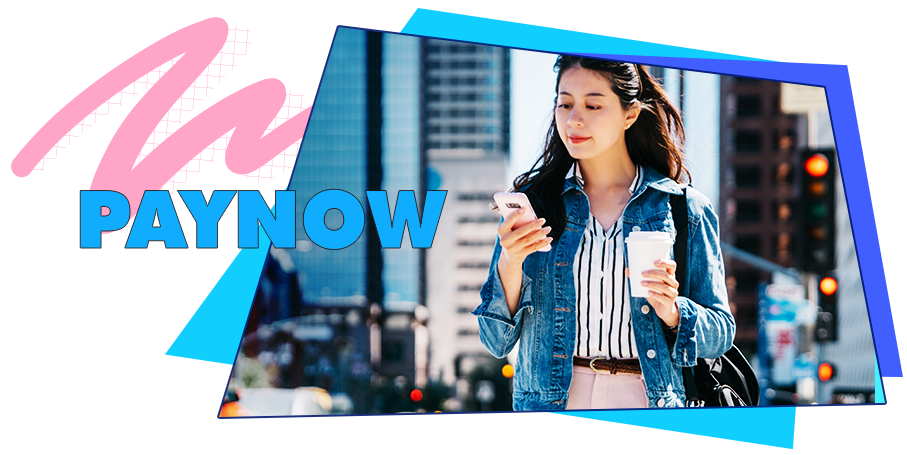 Funds transfer made easy with UOB
From your parents to your peers, send and receive money using just your mobile number when you register for PayNow. Wherever, whenever.
Find Out More
WHY PAYNOW?
Receive money directly into your bank account with just your mobile number.
Send money to the right person by being able to validate it instantly.
Get notified via SMS on your fund transfer status.
HOW PAYNOW WORKS
Register for PAYNOW via UOB TMRW.
Make a PAYNOW transfer via UOB TMRW
Generate PAYNOW QR code to receive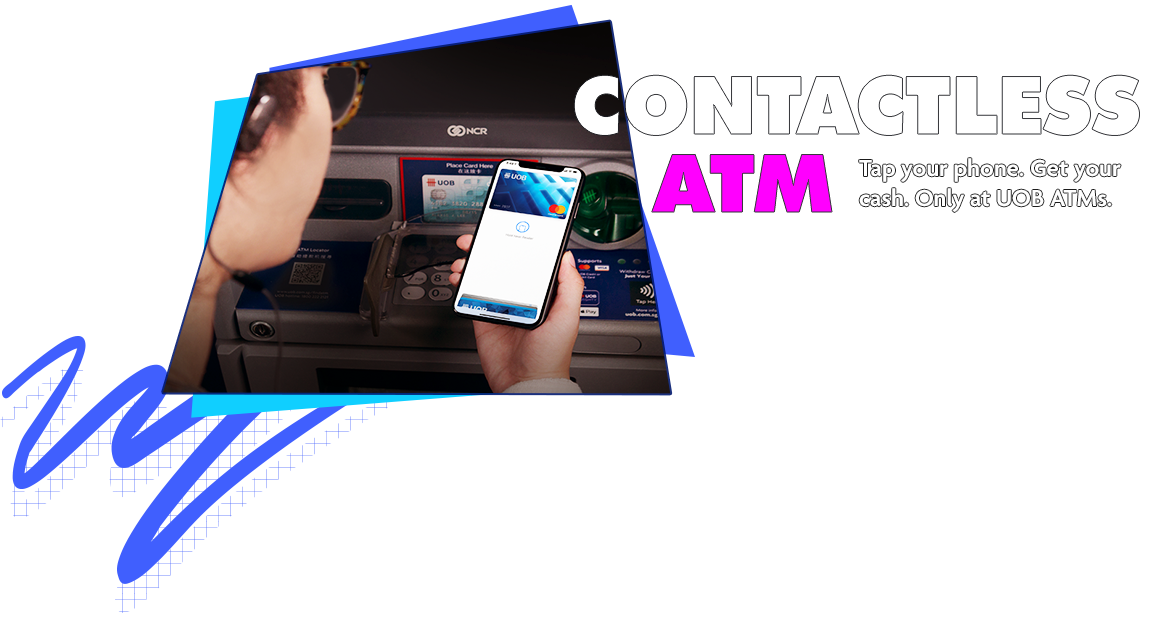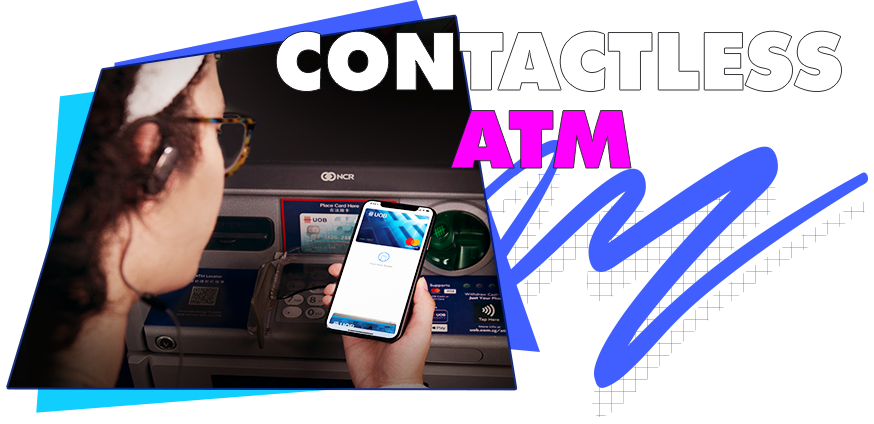 Tap your phone. Get your cash. Only at UOB ATMs.
Simply tap your phone and key in your ATM pin for speedier cash withdrawals on-the-go.
Find Out More
With Contactless Cash Withdrawals, you can now withdraw cash easily and quickly with a tap of your phone instead of inserting your ATM card. UOB is the first bank in Southeast Asia to launch Near Field Communication (NFC) enabled Automatic Teller Machines (ATM) that allows you to truly go digital.
GET STARTED
To enjoy the convenience of Contactless Cash Withdrawals, add your UOB Visa or MasterCard Debit Card to your mobile phone on Google Pay (Android users) or ApplePay (iPhone users).
How to perform a Contactless Cass Withdrawal at the ATM
1. Tap your device on the contactless symbol, and select your card with ATM access.
2. Key in your ATM PIN
3a. Start your transaction; or
3b. Collect your cash if you enable your preset withdrawal settings (https://www.uob.com.sg/personal/eservices/atms/contactless-cash-withdrawal.page).
Android users: Google Pay app
iOS users: Apple Pay
The same Visa or Mastercard that you are using for ATM cash withdrawals today are supported. You can add the card to your ApplePay/Google Pay wallet, and start enjoying Contactless ATM withdrawals.
PRESET WITHDRAWAL SETTINGS
This setting allow you to indicate your withdrawal amount, account to withdraw from and balance display or receipt, so that there is no need to make those selections on the ATM screen. You will get your cash right after you key in your ATM pin, making your cash withdrawal even easier. You can choose to preset your withdrawal settings via UOB TMRW.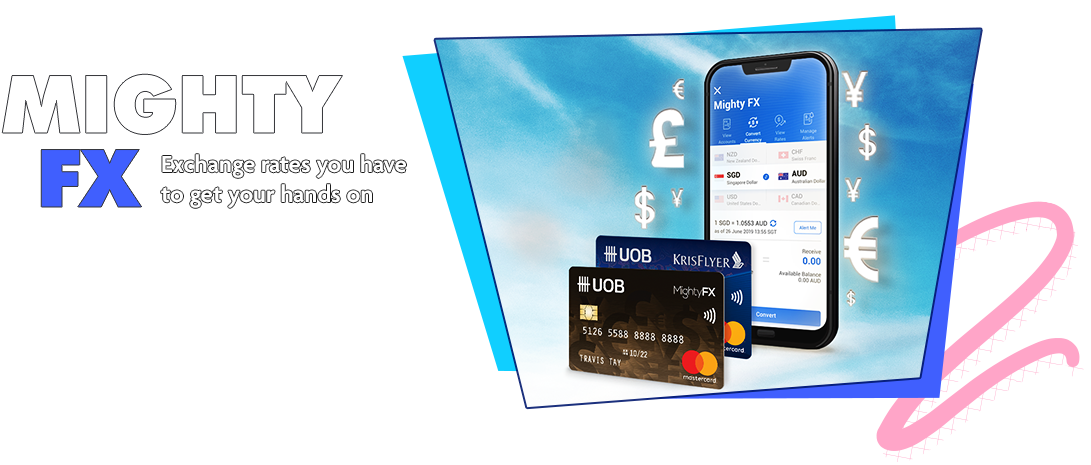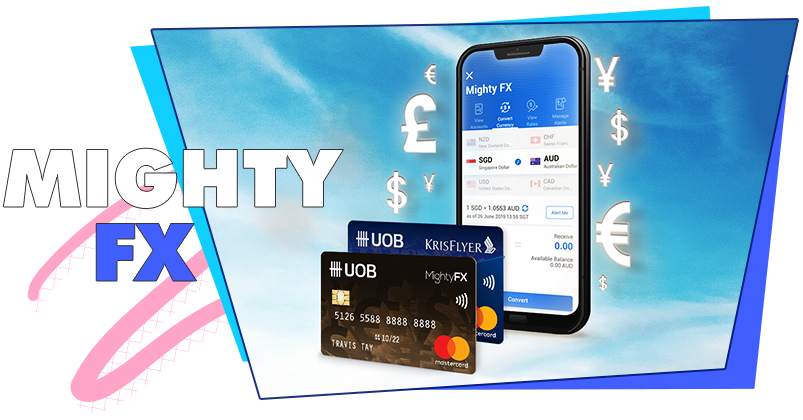 Exchange rates you have to get your hands on
Your multi-currency companion for all your online shopping and travel spend.
Get attractive exchage rates

Pay no admin fees

Withdraw cash overseas anytime you need it
It's simple to use MIGHTY FX
Step 1: Select the currency and amount you wish to exchange to
Step 2: Confirm your request, and the amount is immediately debited from your selected currency account and credited into the receiving currency account.
Step 3: Pay for your foregien currency spend with your Mighty FX Debit Card and the exact amount will automatically be debited from the local currency account with no additional admin fees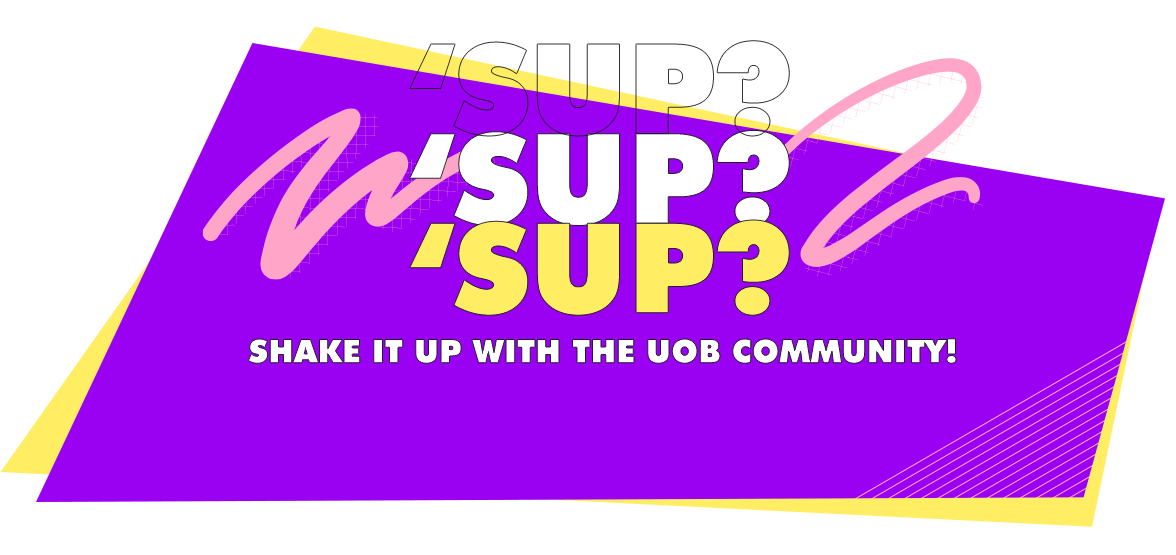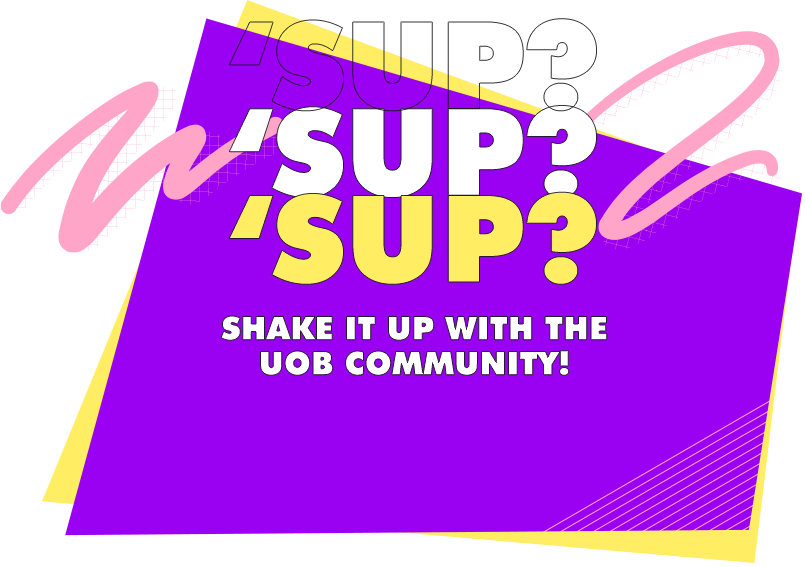 Join us to get first dibs on exclusive UOB deals, stay updated on the latest Hangout@UOB events, and uncover financial hacks.