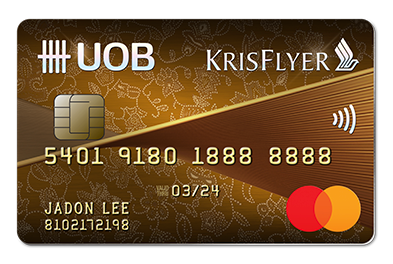 KrisFlyer UOB Credit Card
Eligibility
Minimum 21 years old
For Singapore Citizens and Permanent Residents
Minimum annual income of S$30,000 is required OR
Fixed Deposit collateral of at least S$10,000#
For Foreigners
Minimum annual income of S$80,000 is required OR
Fixed Deposit collateral of at least S$10,000#
Documents required:
Click
here
#Terms and conditions apply. Please visit UOB Branches for more information on secured card applications. Supporting documents (NRIC or passport) will be required.
Annual fee
Principal Card
S$192.60* yearly
First year card fee waiver
Supplementary Card
S$96.30* for subsequent cards
First card free
*Inclusive of Singapore's prevailing Goods and Services Tax (GST) KrisFlyer UOB Debit Card and Account
Eligibility
Minimum 18 years old
Singapore citizen/ Permanent Resident/ Foreigner
No minimum income requirement
Initial amount of S$1,000 to open account
Annual fee
S$53.50 yearly
(inclusive of GST)
First year annual fee waiver
Account fees
Fall-below fee of S$2 per month (below S$1,000 balance)
S$30 for closing of account within 6 months from opening
S$10 per additional cheque book (50 leaves)
No initial deposit or fall below fee on your foreign currency accounts.

Now, you can open and transact with your account instantly
A KrisFlyer UOB Debit Card will be sent to you when you open a KrisFlyer UOB Deposit Account for cash withdrawals and debit card payments.
Get up to

16,000 miles


when you apply for the KrisFlyer UOB bundle
(Credit Card and Account)!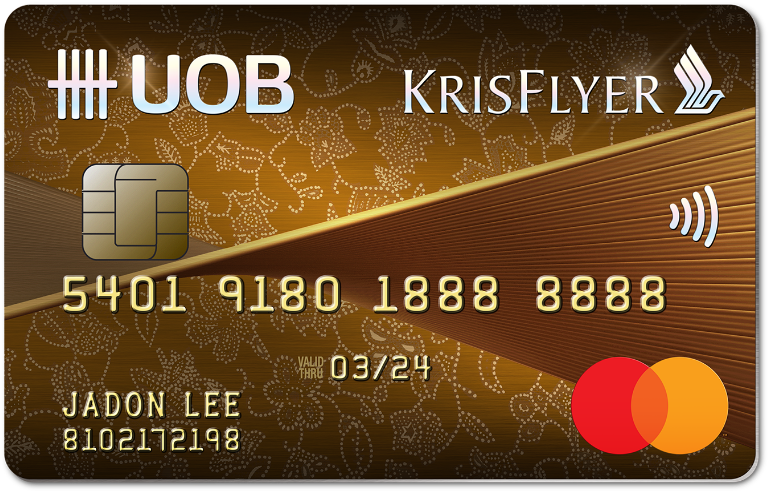 KrisFlyer UOB
Credit Card
Make your first
transaction (min. S$5)1
= 3,000 miles

Spend S$4,000 within
first 90 days3
= 7,000 miles
KrisFlyer UOB
Debit Card
Make your first
transaction (min. S$5)2
= 1,000 miles
KrisFlyer UOB
Account
Credit your salary4,5
= 3,000 miles

[New-to-Deposits
customers]
Maintain fresh funds of
S$5,000 for 2 months4
= 2,000 miles
Total =
Up to
16,000 miles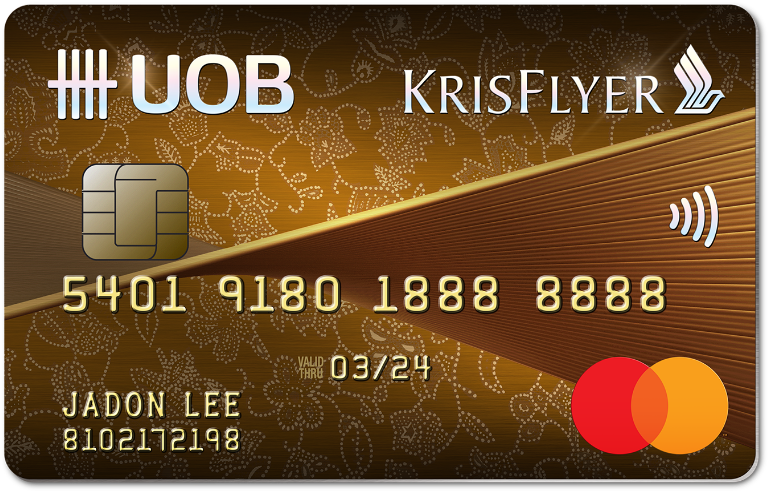 KrisFlyer UOB
Credit Card
Make your first
transaction (min. S$5)1
= 3,000 miles
KrisFlyer UOB
Debit Card
Make your first
transaction (min. S$5)2
= 1,000 miles
KrisFlyer UOB
Account
Credit your salary4,5
= 3,000 miles

[New-to-Deposits
customers]
Maintain fresh funds of
S$5,000 for 2 months4
= 2,000 miles
Total =
Up to
9,000 miles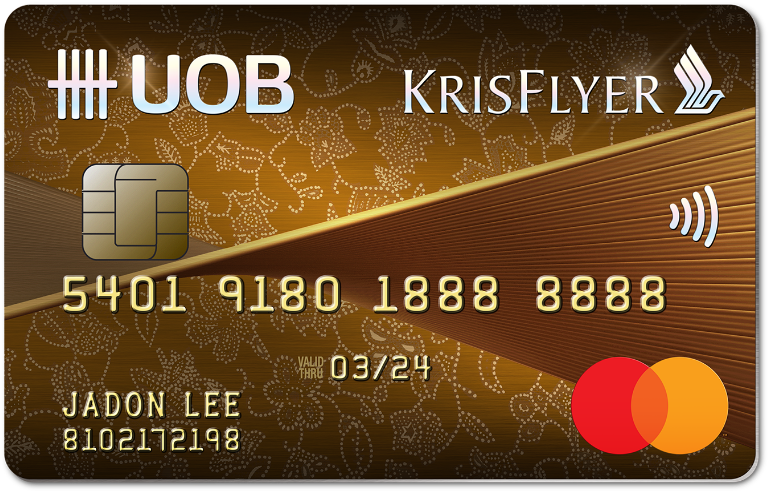 KrisFlyer UOB
Credit Card
Make your first
transaction (min. S$5)1
= 3,000 miles

Spend S$4,000 within
first 90 days3
= 7,000 miles
Total =
Up to
10,000 miles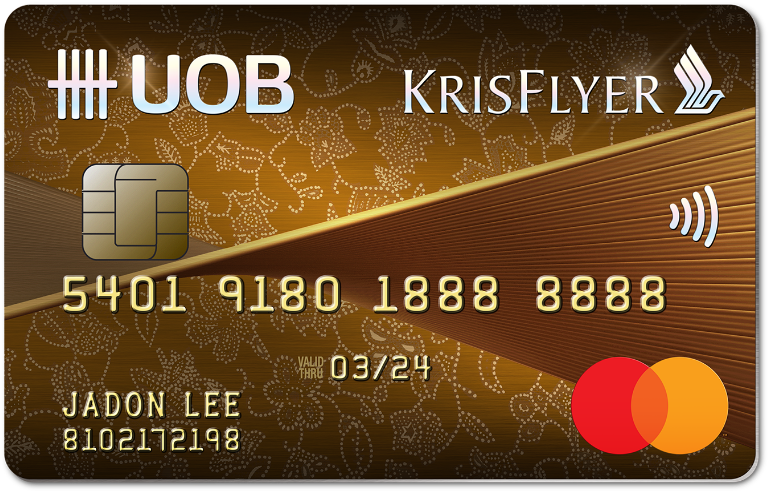 KrisFlyer UOB
Credit Card
Make your first
transaction (min. S$5)1
= 3,000 miles
Total =
Up to
3,000 miles
KrisFlyer UOB
Debit Card
Make your first
transaction (min. S$5)2
= 1,000 miles
KrisFlyer UOB
Account
Credit your salary4
= 3,000 miles

Maintain fresh funds of
S$5,000 for 2 months4
= 2,000 miles
Total =
Up to
6,000 miles
KrisFlyer UOB
Debit Card
Make your first
transaction (min. S$5)2
= 1,000 miles
KrisFlyer UOB
Account
Credit your salary5
= 3,000 miles
Total =
Up to
4,000 miles