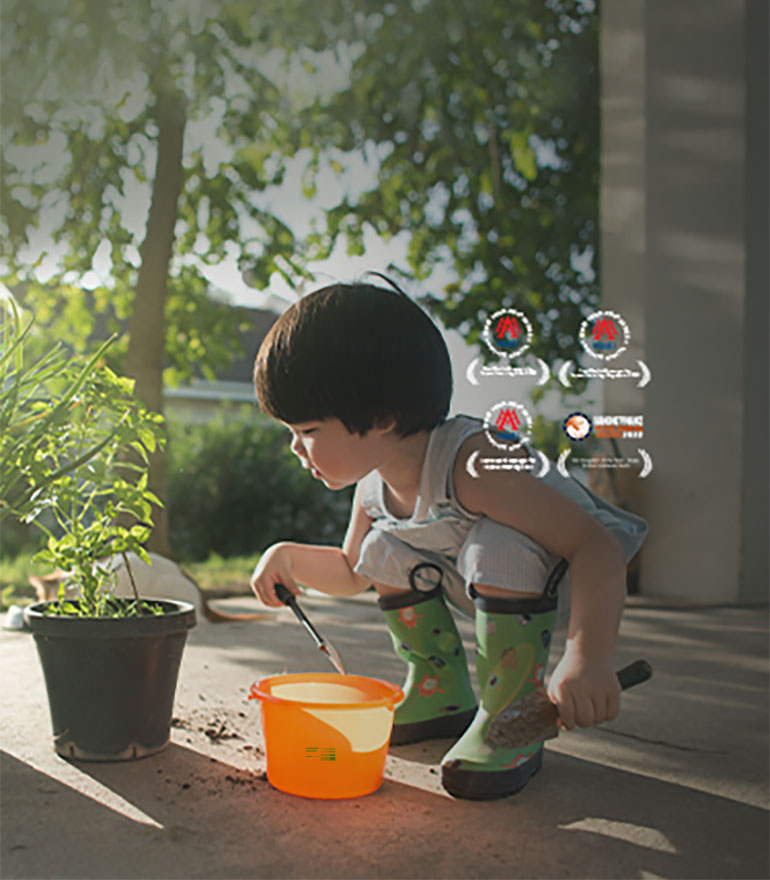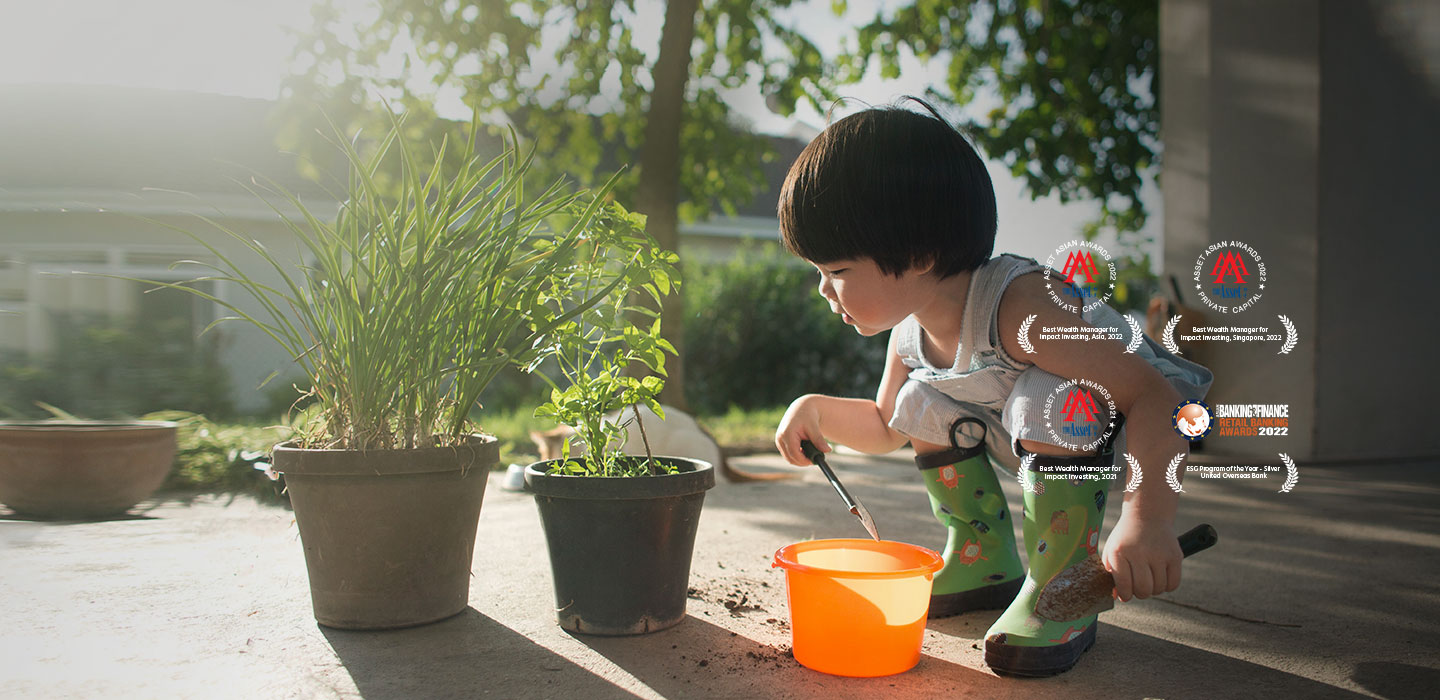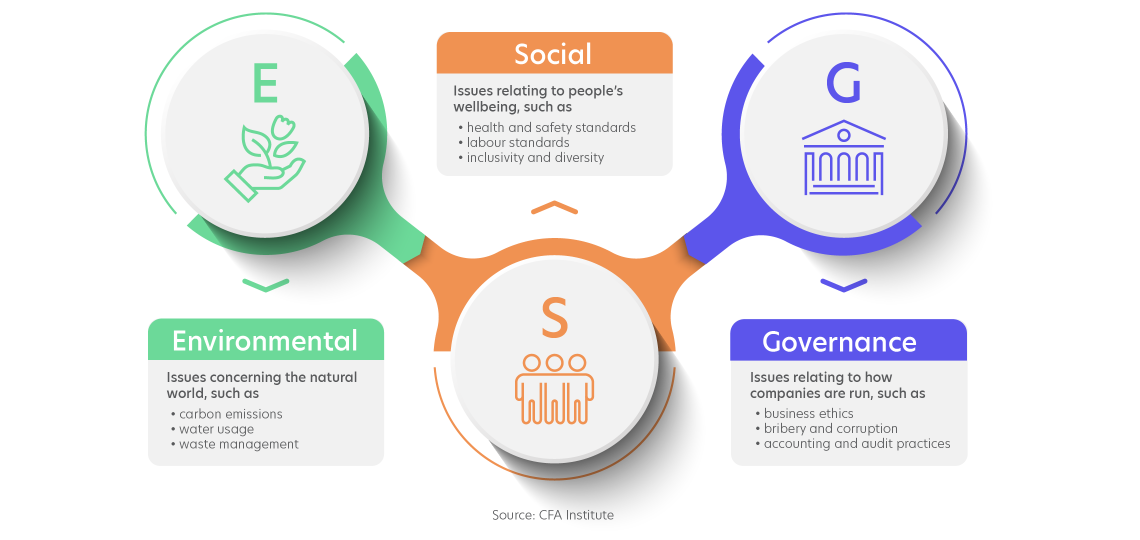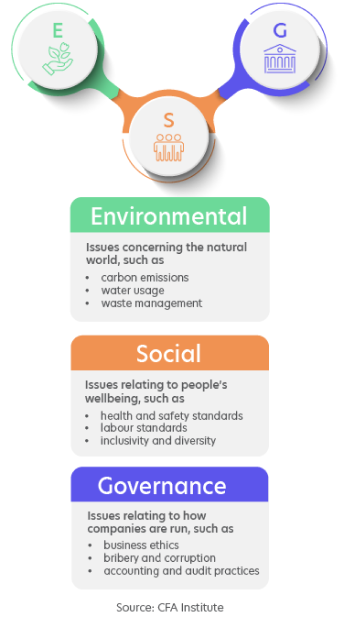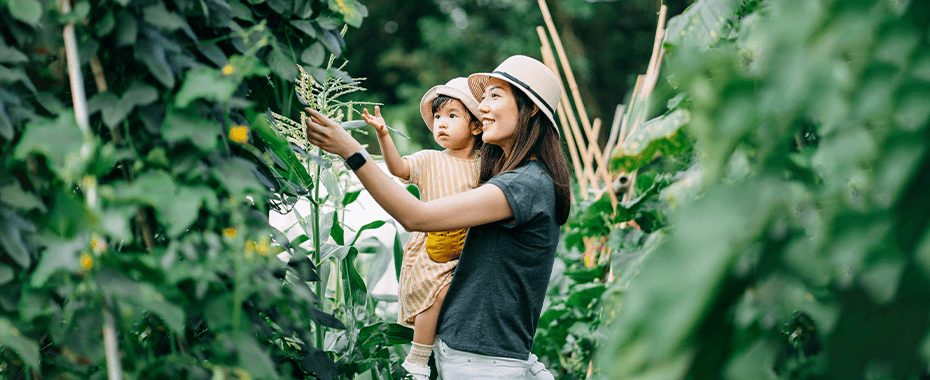 Why it matters today
We are living in times of environmental and sustainability changes, from climate change to income inequality. This makes sustainable investing more important than ever. As investors, we have the power to use our capital to make a positive difference.
How it adds value to your portfolio
Sustainable investing is a way of future-proofing your portfolio. It can help you:
Sustainable investment products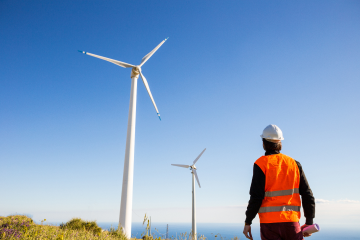 Allianz Global Sustainability Fund
The Fund invests in quality global stocks with sustainable growth at reasonable valuations, while also aiming to have a positive and measurable impact on society.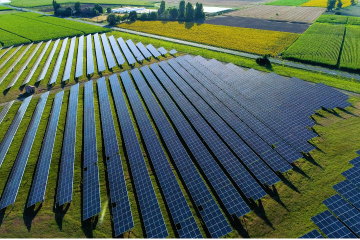 Schroder ISF Sustainable Asian Equity Fund
The Fund aims to provide capital growth in excess of the MSCI AC Asia Pacific ex Japan (Net TR) Index after fees have been deducted, over a three- to five-year period, by investing in equities of Asia Pacific companies (excluding Japan) which meet the investment manager's sustainability criteria.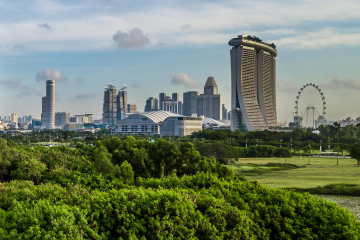 United Smart Sustainable Singapore Bond Fund
The Fund invests in bonds issued by companies that incorporate Sustainability/ESG factors/frameworks, are competitive, well managed and offer attractive growth prospects over a multi-year investment horizon.
Things you should know
Important notice and disclaimers
The above information shall not be regarded as an offer, recommendation, solicitation or advice to buy or sell any investment product and shall not be transmitted, disclosed, copied or relied upon by any person for whatever purpose. Any description of investment products is qualified in its entirety by the terms and conditions of the investment product and if applicable, the prospectus or constituting document of the investment product. Nothing in this document constitutes accounting, legal, regulatory, tax, financial or other advice. If in doubt, you should consult your own professional advisers about issues discussed herein. The information contained herein, including any data, projections and underlying assumptions, are based on certain assumptions, management forecasts and analysis of known information and reflects prevailing conditions as of the date of the article, all of which are subject to change at any time without notice. Although every reasonable care has been taken to ensure the accuracy and objectivity of the information contained in this publication, United Overseas Bank Limited ("UOB") and its employees make no representation or warranty of any kind, express, implied or statutory, and shall not be responsible or liable for its completeness or accuracy. As such, UOB and its employees accept no liability for any error, inaccuracy, omission or any consequence or any loss/damage howsoever suffered by any person, arising from any reliance by any person on the views expressed or information provided.
This advertisement has not been reviewed by the Monetary Authority of Singapore.
We're here to help