The debit card and account that are miles ahead.
Earn KrisFlyer miles and interest when you spend and save on your KrisFlyer UOB Debit Card and Account. Now enjoy enhanced travel benefits.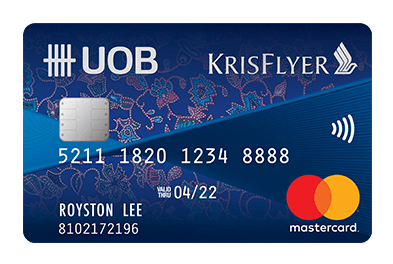 1
Customer will earn base and bonus KrisFlyer miles subject to a minimum spend of S$500 (or the equivalent in foreign currency) in a calendar month. KrisFlyer Miles will be calculated for every S$5.00 of the monthly sum of your Eligible Transactions. Minimum S$3,000 deposit balance must be maintained in KrisFlyer UOB account to earn bonus KrisFlyer miles.
Deposit Insurance Scheme:
Singapore dollar deposits of non-bank depositors and monies and deposits denominated in Singapore dollars under the Supplementary Retirement Scheme are insured by the Singapore Deposit Insurance Corporation, for up to S$75,000 in aggregate per depositor per Scheme member by law. Monies and deposits denominated in Singapore dollars under the CPF Investment Scheme and CPF Retirement Sum Scheme are aggregated and separately insured up to S$75,000 for each depositor per Scheme member. Foreign currency deposits, dual currency investments, structured deposits and other investment products are not insured.