Image credit: Irene Ang (CEO & Founder of FLY Entertainment)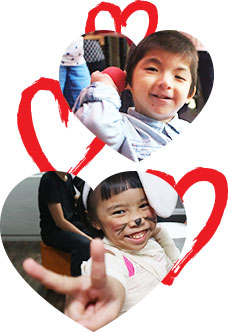 Issac Tan, 6 years old, was diagnosed with Cornelia de Lange syndrome. It affected his speech growing up and also caused certain difficulties such as swallowing and gastroesophageal reflux. Kimberly Oh, 4, was diagnosed with autism.
Both Issac and Kimberly enrolled into SPD's Early Intervention Programme for Infants and Children (EIPIC) and since then, have improved leaps and bounds.
Issac is now able to communicate effectively with short phrases while Kimberly, being a little reclusive when she first entered, is now able to indulge in art and crafts and interact with her peers and teachers.
Every donation you make will go towards equipping children
such as Kimberly and Issac with necessary skills and develop their potential.
We are proud to introduce a new and easy way to donate via PayNow. In the spirit of giving, UOB will match all customers' donations, up to a total value of S$100,000. You will also get a tax deduction for donations above S$20.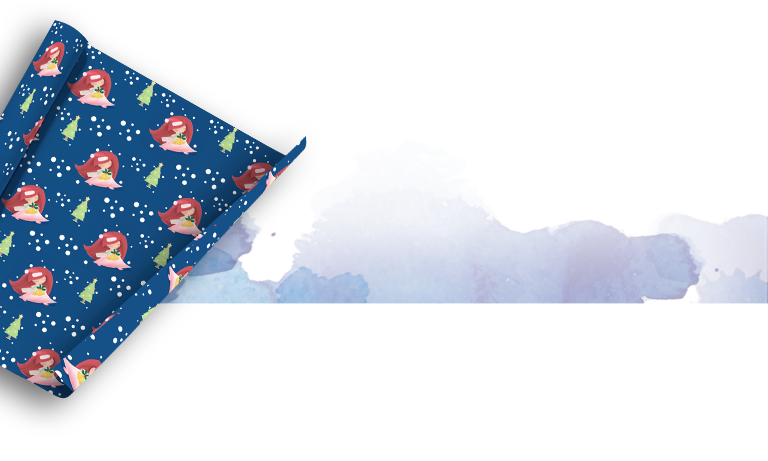 Our gift to you
Embrace the spirit of giving with us this Christmas. Pick up a roll of limited edition wrapping paper – designed exclusively for UOB by Jeanette Aw – when you visit any UOB branch. This festive wrapper, which features Sol, Jeanette's signature character, will surely put a smile on every gift recipient's face this Yuletide season.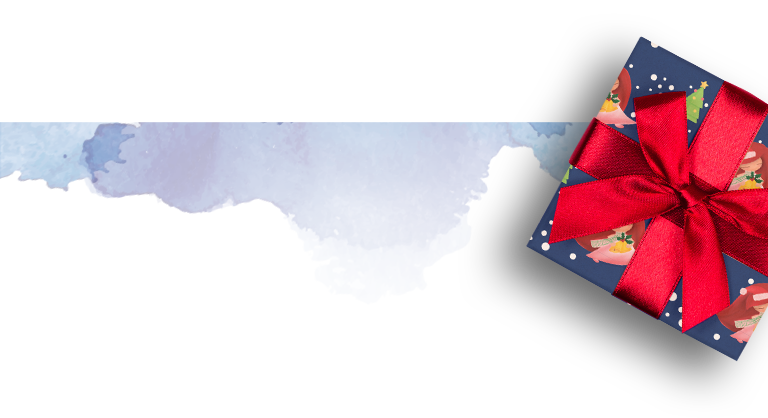 *One roll per customer only. Available for
collection at all UOB branches. While stocks last.





---
How to register for Paynow
What you will need:
3 minutes | Access to UOB Mighty or Personal Internet Banking | Your mobile phone for an SMS one-time-password • 3 minutes
• Access to UOB Mighty or Personal Internet Banking
• Your mobile phone for an SMS one-time-password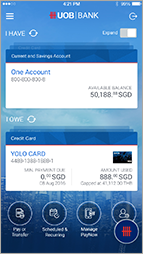 Select "Manage PayNow" on the navigation bar in Personal Internet Banking or at the bottom of UOB Mighty.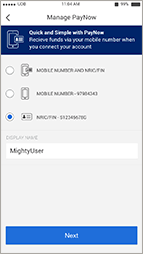 Follow the on-screen instructions. You will receive an OTP on your mobile to verify your phone number.


---
HOW TO DONATE VIA PAYNOW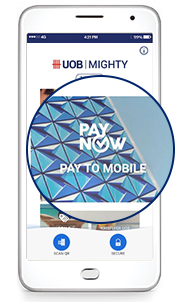 Launch UOB Mighty and
click on the 'PayNow —
Pay to Mobile' icon.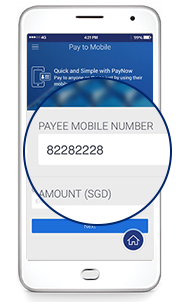 Key in the dedicated 'PayNow for a cause'
mobile number 8228-2228 and the
amount you wish to donate. Click 'Next'.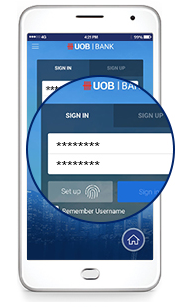 Log in to your UOB Bank
account, check the donation
amount and click 'Confirm'.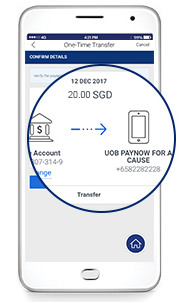 You will see UOB PAYNOW
FOR A CAUSE. Click 'Confirm'.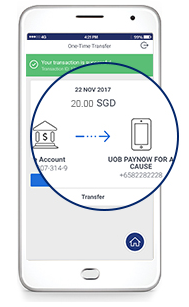 Payment is done,
it's that simple!


---
---
---