08 November 2019
Key Takeaways
Through digital marketing, SMEs can reach more customers without bursting their marketing budgets
A successful digital presence is not defined by expensive websites, but by a simple, user-friendly approach
Keywords count - to be on the first page of one of Singapore's 116 million monthly Google searches, SEO optimisation is key

3 mins read
In a competitive landscape, SMEs must do everything they can to get the most value from their marketing budgets. That's where digital marketing comes in. By creating user-friendly, effective websites, conducting A/B testing, and fine-tuning social media approaches, SMEs can leverage digital marketing to compete with the big players.
A cost-effective way to find new customers
In Singapore, customers are increasingly found online - the city-state is ranked third globally in terms of social media penetration, and two out of three Singaporeans say they have a social networking and internet habit1. This is good news for SMEs with limited budgets because digital marketing offers a host of cost-effective ways to reach potential customers.
Even a small business can develop a voice, earn customer loyalty, and convert prospects into customers online. Here are a few ways to get started on digital marketing.
Design an optimal User Experience (UX) for both mobile and desktop
Simplicity is especially important for mobile users. Singapore's tech-savvy population accesses the internet on mobile devices more frequently than desktop computers2. However, with desktop still pulling 43 per cent of users3, both platforms are important for SMEs. This means SMEs need an effective strategy for both desktop and mobile devices.
Remember, there is a difference in the user experience (UX) on both platforms. Mobile users demand a more streamlined UX - one that is stripped of non-essentials and excess information. The desktop version, however, should be designed to keep audiences engaged for as long as possible, with informative content. By tracking which pages customers click on most often, SMEs can refine their strategy on both platforms by making popular pages more accessible and use them as models for future content.
Create meaningful content
Beyond design, SMEs should focus on creation of content. In fact, content marketing may be the best way to promote a business. By creating online content that helps provide detailed information and advices for potential customers, SMEs can establish themselves as experts in their industry.
Take the example of Triumvirate Environmental, an American environmental consultancy company that created content that was relevant to its diverse business units. The SME built a network of 13 blogs on different topics. For example, they had general industry blogs like "Industrial" and "Life Sciences" but complemented this content by more granular topic blogs. This strategy allows Triumvirate to "generate search traffic from niche, low-search-volume keywords as well as broader, higher-search-volume keywords4."
Keep testing all aspects of your digital marketing strategy
Any business owner looking to improve their digital marketing should focus on A/B testing, and this is highly recommended for SMEs who want to optimise their campaigns. With A/B testing, 50 per cent of visitors see one version of a particular creative or website, and 50 per cent see another. SMEs can then track response rates to understand what works and what doesn't. Whether it's launching new design elements (e.g. drop-down menus versus static buttons) or modifying page layout (e.g. buttons at the top vs. on the side), testing allows SMEs to see exactly what their audience prefers.
Social media marketing matters
Digital marketing allows companies to reach customers directly via social media - and when its integrated as part of a complete digital strategy, social media marketing is a powerful tool. After all, Singapore's social media use grew by 9 per cent in 2018, and that figure is only expected to rise5.
Start by choosing the perfect channel for your SME by researching where your potential customers spend most of their time. But remember that social media marketing requires persistence and consistency. This means having frequent - even daily - posts with new product updates and links to shareable content such as blogs, articles, branded videos and images. Create a social media calendar to keep track of your posts across different channels.
An example of a successful social media campaign is Singapore-based SME Delegate; an online booking platform for events. As weddings are profitable events, Delegate uses social media to identify its most valuable client base i.e. brides-to-be. It offers downloadable wedding checklists6 in exchange for an email address. By offering a free resource on its social pages, Delegate is able to generate valuable leads.
SEO is important - local SEO is critical
SEO, or search engine optimisation, is how a website gets itself to the top of a Google search. Since Singapore sees over 116 million Google searches a month, that top spot is incredibly valuable7. SMEs looking to compete and attract customers must make the most of SEO because it offers access to website traffic for free.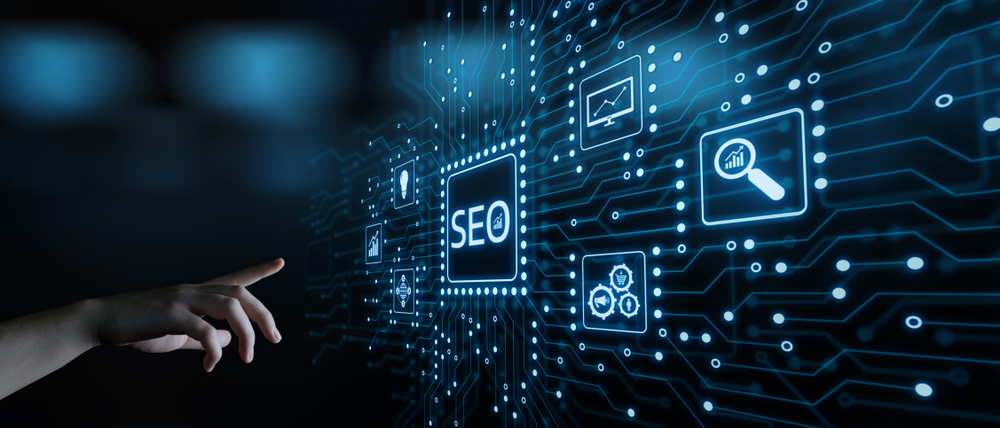 To succeed at SEO, it is important to find relevant keywords that will rank highly on search engines. Google's free Keyword Planner tool makes it easy to do so. It's also critical that you integrate local SEO into your overall strategy, otherwise you'll miss out on getting locally targeted search traffic to your website.
Done right, all of these strategies can pay rich dividends. In the example mentioned earlier, Triumvirate attributes USD 1.2 million in revenue to search engine optimisation, blogs and LinkedIn8.
As part of UOB's Start Digital Programme, UOB has tied up with partners to help SMEs get started easily. With an easy-to-use advertising platform like Adtiq, as well as Starhub Enterprise Messaging, a cloud-based messaging platform, it's now easy to kickstart a digital marketing campaign with these tools.
Click here to find out how UOB can support your business ambitions.
References:
References:
1https://cloudrock.asia/sg/blog/social-media-statistics-singapore/
2https://sbr.com.sg/information-technology/news/483-million-singaporeans-are-now-online
3https://gs.statcounter.com/platform-market-share/desktop-mobile-tablet/singapore
4https://www.hubspot.com/hs-fs/hub/53/file-13222081-pdf/docs/ebooks/small_business_social_media.pdf
5https://www.slideshare.net/wearesocial/digital-in-2018-in-singapore-86861961
6https://www.growthmanifesto.com/singaporean-facebook-ads
7https://www.slideshare.net/wearesocial/digital-in-2018-in-singapore-86861961
8https://www.hubspot.com/hs-fs/hub/53/file-13222081-pdf/docs/ebooks/small_business_social_media.pdf