14 June 2018
Key Takeaways
SMEs need to take away the pain of managing FX risks to focus on their business with an FX service that offers advisory and insightful updates on currency movements
An FX service that is supported by a research team can empower SMEs to tackle currency fluctuation risks more proactively
SMEs also enjoy more convenience, control and visibility when utilising FX services as part of a broader suite of banking solutions

5 mins read
Volatile currency rates are part and parcel of an economy and the fluctuations can make impact P&L and bottom lines. SMEs need to be careful when it comes to making or receiving payments with overseas parties like suppliers and customers.
They need to ensure payments that involve Forex or Foreign Exchange (FX) are done at minimal risk and loss to the business. However, keeping on top of FX transactions can be intimidating. Daily business operations already take up a lot of time and focus needed from SMEs. In addition, the year 2018 will continue to present challenges like potential GST hikes, manpower issues and high rental costs.
The good news is that FX does not have to be a hassle-provided SMEs utilise the right FX services. When making a decision, here are some crucial signs to take note of:
Allows SMEs to focus their time on running the business
When it comes to FX, it is common and understandable for SMEs to select a service provider based on rates. But currency fluctuations do not happen in isolation. They are tagged to changes in the evolving markets, global events and economic landscape - both in the region and the world.
This causes unpredictable changes in FX rates which might impact your P&L and bottom lines.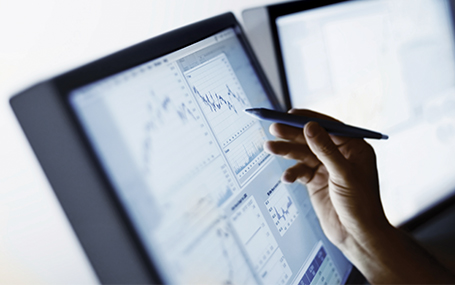 FX fluctuations occur not only on a daily basis but even within a day. For example, UOB's research observed that the Chinese Yuan dropped to a two-week low of 6.3176/USD on 9 April before bouncing back to 6.2950/USD in the next day. This means that within the space of 24 hours, transactions can vary wildly depending on the time SMEs make a payment to its payees.
"Major currency fluctuations that affect payments can happen in the space of a single day. SMEs need an FX service that helps keep track of such movements closely and offer the relevant advice."
Keeping on top of these headwinds on a constant basis, while running business operations, can be painful for businesses. In order for SMEs to proactively protect their business from FX currency exposure and risks, identify FX services that can offer the foresight and solutions to safeguard your transactions beyond just placing trades.
In other words, an effective FX service that is able to provide advisory on not only keeping track market changest, but decipher these underlying market movements into good yielding FX transactions round-the-clock.
Taking away the worry of fluctuation risks will be able to give SMEs the freedom to focus on business growth.
"Changes to FX are linked to wider macro trends in the economic landscape. FX services with economic research teams can help mine global events for FX insights to empower SMEs' decision-making."
With such knowledge, SMEs are better empowered to take the necessary measures, such as entering into forward contracts that hedge advanced transactions against risks. Many SMEs think that only bigger companies require these long-term solutions. However, a study indicates that 14 percent of its SMEs are already leveraging such services and expects the number to grow to 30 percent in the next few years.
If you will like to find out how you get achieve higher yield compared to a Fixed Deposit investment, find out more about UOB's FX services powered by economic research analysis and data on FX movements as well as insights into macro trends.
UOB FX services alerts customers when there are potential fluctuations / volatility in the FX front. UOB branches and sales are also equipped with the FX knowledge to notify customers.
Empowers SMEs to make smarter use of their money and budgets
There are also providers that offer valuable waivers and preferential foreign exchange rates. These can be cost savings that can be given back to the business.
UOB has an eFX platform that allows SMEs to not only trade round the clock but trades made via the platform will be offered preferential foreign exchange rates.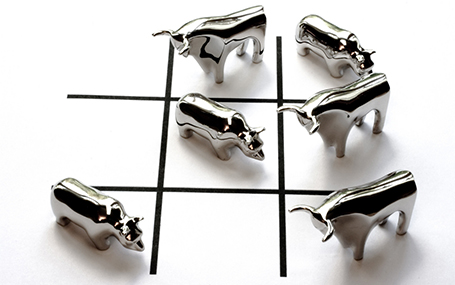 Prefer to speak to someone over the phone? Booking through the UOB Business Banking FX hotline also provides similar preferential rates.
SMEs can also receive real-time FX rate alerts or calculate FX rates with the in-built currency converter via UOB Business app.
Help SMEs trade at the speed of agile business
Time of the essence when it comes to running a business. SMEs might need to quickly lock down a rate, make a last minute payment to a supplier or seek FX advice for an overseas payment.
While digital tools offer their own set of conveniences, there are other times when a personal touch is necessary. SMEs should consider banks that can give them that added support. For example, UOB has branches island-wide that can assist customers to book FX contracts. For transactions less than S$300,000, customers can expect the contracts to be issued right away at any UOB branches.
Avoid the hassle of managing various service providers for your finance needs
When choosing the right FX service, look beyond just rates. With solutions like UOB Business Banking's FX services, SMEs will not only enjoy competitive rates but also market intelligence and insights delivered on a regular basis. With the support of comprehensive business banking solutions and a research team, SMEs can be less passive when it comes to currency fluctuations and be more proactive about managing FX risks and growing their businesses. SMEs can find all-in-one services when it comes managing FX risks proactively, meeting banking needs and growing their businesses.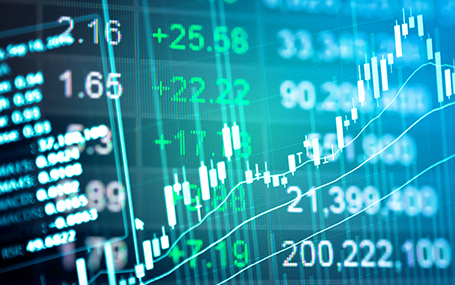 "FX is intricately tied to other business banking needs. By using services like UOB Business Banking, SMEs can identify favourable FX rates and quickly make payments to any part of the world or lock down rates in forward contracts."
Work with a banking partner that understands all your FX and banking needs
It is important for SMEs take all these factors in mind when selecting a FX service. There are benefits in going with a banking partner that understands business requirements--both in FX and a suite of products and services to ensure transaction needs, trade financing and forwards lines are being catered for. In this way, they will be able to enjoy better cost savings, gain insights to manage FX risks proactively and have all their banking needs taken care off together at the same time.