28 November 2018
Key Takeaways
Digitalisation means different things to different SMEs and businesses must understand and identify their unique needs for growth
Embrace change as a business culture to adapt to various business needs over the course of the digitalisation journey
Be prepared to invest in raising the competencies of employees in the long run to reap the full rewards of digital transformation

5 mins read
SMEs today face increasing pressures due to digitalisation. Speaking about "SME's Road to Business Transformation in a Digital Age" at the Asia Business First Exchange (jointly hosted with Channel NewsAsia), Mervyn Koh, Country Head, Business Banking, UOB, said, "The speed of digitalisation has caught many by surprise and SMEs are put on a global landscape where they must compete effectively. The competition is creeping up in the backyard, eating their market share day by day."
Hence, three in five ASEAN SMEs say they will be focusing their investment in technology over fixed assets in 2018 to drive business performance. In Singapore, 63 per cent of SMEs prefer technology over investments in assets such as factories and machinery.
As they embark on business transformation, SMEs should ensure that they adopt the right mind-sets to ensure long-term success. To discuss these issues, representatives from three SMEs shared their unique transformation stories at the exchange. Here are the insights they shared that can help other businesses on their own journeys:
1. Approach digitalisation as a marathon, not a sprint
Effective transformation takes a lot of commitment in terms of time, resources and effort as well. Intertech Electronics, a local hardware store that successfully digitalised its inventory and payment processes with UOB BizSmart, encourages SMEs to understand that digitalising the business is not an overnight event.
Jasmine Goh, Partner, Intertech Electronics, said, "When I took over the business after my father-in-law passed away, most of the information about inventory and discounts were kept in big accounting books or in his head. Eventually, we moved to smaller notebooks and today I use an iPad to keep track of my business. However, it was a long process as we had thousands of SKUs. To make our digitalisation successful, we put in the effort, convincing our staff to get on board and working together after-hours to ensure that we were able to migrate to digital systems without disrupting our daily operations."
Digitalisation is a long-term process that requires patience, financial resources and effort. SMEs must make a commitment to reap its rewards - such as more efficient operations, more cost savings and improved productivity.
2. Identify the goals that will lead to growth
Digitalisation means different things to different SMEs. They must know precisely what they need so that they can adopt the right digital technologies for greater growth. In the case of iLahui, a Korean-inspired lifestyle store, the company wants to improve its backend process to ensure that it can compete in terms of customer experience.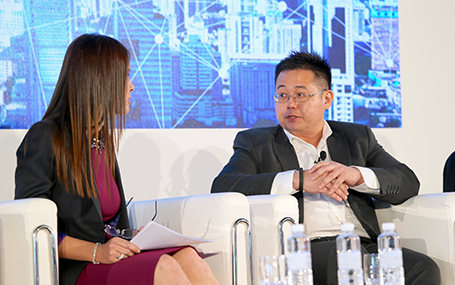 "SMEs must understand what kind of growth they want to achieve. For some, it's growing overseas while others want to gain more market share locally. At iLahui, we began with the end in mind. We wanted to improve our productivity with a system that could help out in stock replenishment orders so that we can serve customers better," said Chong Sai Yann, Business Development Manager, iLahui.
Different SMEs have different requirements for growth. Be clear on the priorities and objectives that will lead to expansion, such as automating backend processes, meeting customer requirements more rapidly or targeting overseas markets.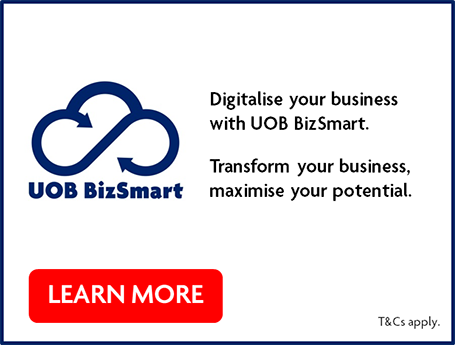 3. Embrace a culture of continuous change
Change is the only constant in the digitalisation journey. SMEs must create an internal culture that can constantly adapt to the many facets of digital transformation.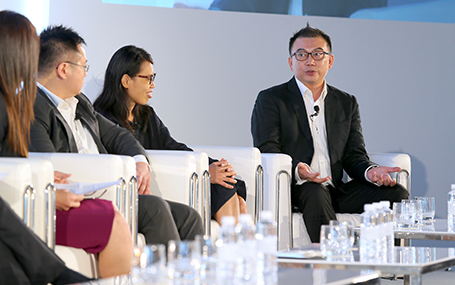 "We have been in business for 24 years and our needs are constantly evolving. To stay relevant, it is important for us to know what we need at every stage of the journey. We need to embrace change so that when the opportunity arises, we are ready to take advantage of it. As a growing SME with overseas customers, we cannot afford wrong turns and must have a 'do-or-die' attitude when it comes to digitalising our business processes," said K.S. Ho, Business Manager, Acepac International. The company is one of the leading total solution providers in the packaging industry in the region. To unlock the next stage of growth, it joined The FinLab, an SME accelerator programme designed by UOB and SGInnovate, to help develop and deepen their digital capabilities.
Business needs will evolve along the digital transformation journey. Develop a digital-first culture that is ready to adopt capabilities such as online marketing to reach more customers and sales tracking to respond to new opportunities or meet demands flexibly.
4. Make a long-term investment in staff
People lie at the heart of any business transformation. Hence, it is important for SMEs to be willing to train staff and build up their competencies for a digital future.
K.S. said, "Investing in the best software is nothing if our people are not ready. Acepac International focuses on the three Cs, competency, communication and collaboration, to ensure that everyone is up to speed. SMEs should communicate their digitalisation roadmaps clearly and staff can work together to help each other improve their skills at varying levels of digital literacy."
"It's important to be inclusive, especially of the older generation. Some of them are emotionally invested in the traditional ways of working and it can be difficult to get them out of the mind-set. We took the time to explain to them that the digital change can help the business in the long run and show them that we are not making their roles less important," Jasmine explained.
"Raising the competencies of our staff not only adds value to our business - but also their careers. In the retail sector, manual replenishment procedures can keep employees up to 6 A.M. every day. With a digital system, iLahui aims to free up employees' time and reduce our costs by 20 per cent. With automation, we will have more resources to fund upskilling initiatives and staff can be reassigned to positions with more value," said Sai Yann
People are important catalyst of digital transformation. SMEs must get staff on board to ensure the success of any digitalisation initiative. For guidance and solutions, SMEs can take the next step with initiatives such as UOB's digital clinics and IMDA's SME Go Digital Programme.
Seek assistance for your digitalisation journey
When it comes to digitalisation, there is no wrong door for SMEs at any stage of the journey. SMEs can seek assistance at every step - from consultation to funding and implementation: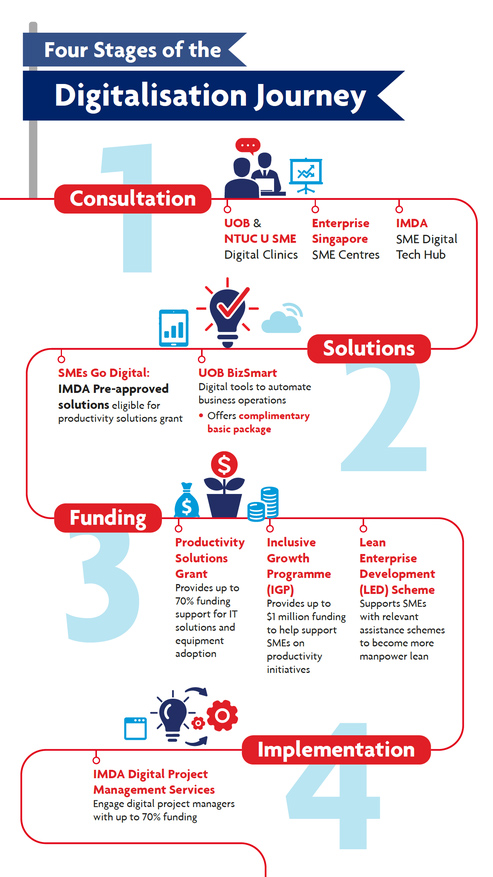 To help SMEs overcome the challenges of adopting technology, UOB and SAP has worked together to introduce an integrated business solution under UOB BizSmart that is designed to automate business-critical processes like accounting and payroll. Through UOB BizSmart, SMEs can sign up for a complimentary, entry level package that helps them kick-start their digitalisation journey.