25 August 2017
Key Takeaways
There are many different assistance schemes which vary according to what your objective is, as well as the development of your company.
The government partners with different organisations to ensure that these financial assistance schemes are able to cover the business needs of your company.
Each government assistance scheme covers key goals such as productivity, improving human resources and research and development.

3 mins read
If you are a small or medium business owner in Singapore, we feel your pain. It's not easy running a business. It is just as challenging to ensure that your business is running at maximum productivity, or that you are making the right decisions to expand overseas.
It's almost as hard to navigate the maze of financial programs offered in Singapore. We thought we would give it a try, to make sense of the help you might require for your business's different needs.
We're aware of the different stages of each business, and we have taken extra care to make sure that you are seeking the right help in the form of financial assistance schemes.
With this guide, and at a glance, you can identify and assess different assistance types (loans, grants or even equity investments), for different business needs (Are you looking to hire someone? Or does your business need a productivity improvement?), and each scheme's respective quantum.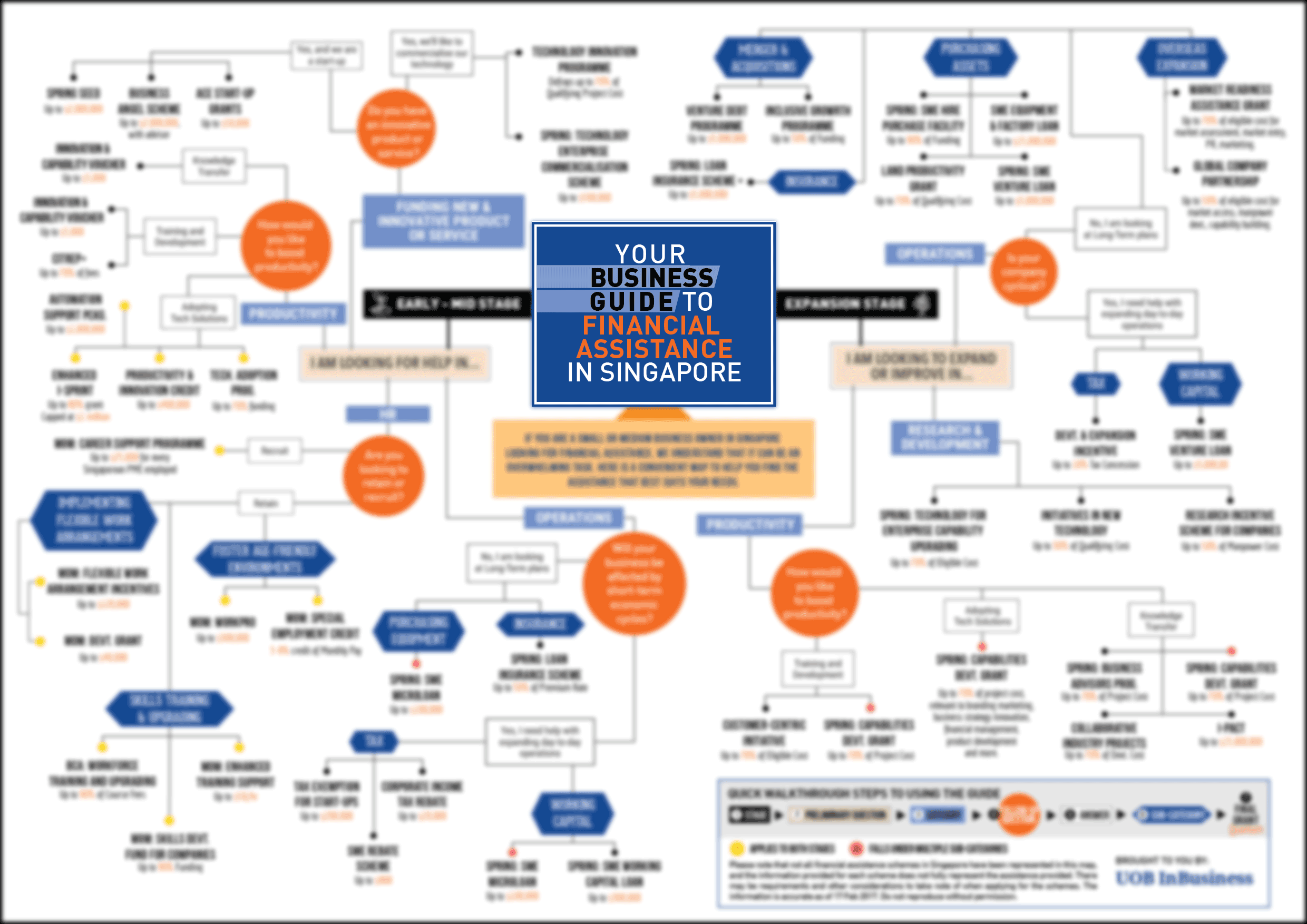 If you'd like a copy of this handy guide for free and in high resolution, go ahead click download, and we hope this infographic helps provide an overall view on some of the available financial assistance assessments.