Mobile Banking - Lifestyle Features

From movie tickets to the hottest dining deals, the award-winning UOB Mobile app puts them all, quite literally, at yout fingertips.



Cathay movie ticketing
Browse and book movie tickets for all Cathay Cineplexes outlets with just a few taps of your finger* with our new UOB Ticketing app.
Available on the App Store and Google Play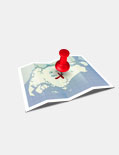 Exclusive UOB privileges
Be it getting your retail fix or dining to your heart's content,
you can always locate and enjoy UOB Credit Card privileges
near you, anywhere in Singapore.

Find out more about privileges or view the demo.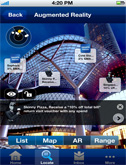 Augmented Reality view
Discovering privileges is a joy when you can view promotion
details pop up in real-time on your mobile's camera – a feature
unique to UOB Mobile.


Inbox
Through the Inbox, you can receive general notices from UOB
such as service maintenance notifications as well as the latest
merchant promotions.


Rewards
Wondering when you'll have enough rewards points to redeem
that item you've been eyeing? With the UOB Rewards feature,
you can now check your UNI$ Rewards balance, browse
rewards items and redeem via your mobile phone

*You will be accessing and using a third party mobile application and the services provided thereon (collectively the "App") (with its own privacy, security and accessibility policies) which United Overseas Bank Limited ("UOB") has no control over and is at your own risk. UOB shall not be responsible/liable and accepts and assumes no responsibility or liability for such third party's acts/defaults, defects/damages in goods or service (or any failure thereof) offered, any injury, damage or loss suffered, the information/content of such App or information you provide on the App or if such third party discontinues the App. UOB is not an agent of the third party and is not selling or providing the goods or services offered by the third party or arranging for the delivery of the same and the goods and services offered by the third party must be purchased using UOB Credit Cards. UOB is only facilitating the payments to be made by you to the third party for such goods or services using your UOB credit card. Disputes about quality, service or standard must be resolved directly with the third party. The third party may impose conditions for the purchase and use of the goods and services.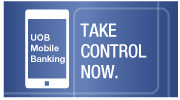 Apply for a PIB login
via an UOB ATM with your ATM / Debit or Credit Card, or visit any bank branch. To be eligible, you must first be a current UOB customer.

Download the app from the
Apple App Store
or
Google Play
and login with your PIB login credential. Users already holding PIB access can use their login details to sign in.

Experience the magic!